As robots' utility moves into the home and the workplace, they are being given more human-like interfaces, and even micro-personalities.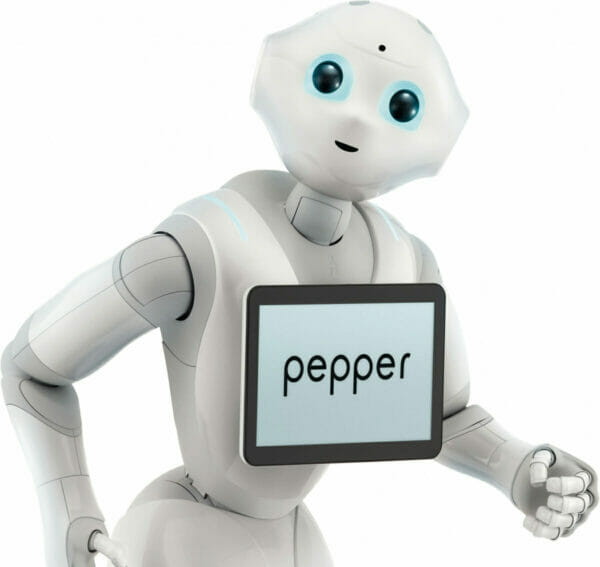 A second renaissance may be approaching, and if it does, robots will play a significant role in it. As the pace of change is accelerated thanks to technology, one consistent theme that arises is the use of robots for everything from manufacturing, retail, and senior care to exploring the uncharted regions of the ocean. Now, we are figuring out how we want to interact with robots, how humanlike we'd like them to be, and what sort of ethical rules are necessary to govern the master-servant relationship between robots and humans.
We are becoming increasingly comfortable with robots replacing some of the most basic human tasks. After witnessing the popularity of the robotic vacuum, the Roomba, startups like RoboMow and LawnBot have launched lawn mowers that take care of our grass for us. Or take the rise of chatbots, automated tools that follow a series of rules for how to respond to direct messages and fulfill our practical needs with a human voice. Huge brands like TacoBell, Starbucks and American Express are all using chatbots to deliver customer service to their customers, and startup Pypestream, which provides a platform for automated messaging services, already has 3,500 brands on board in the United States alone.