Companies are putting a purpose greater than revenue at the center of their businesses in order to form deeper connections with consumers.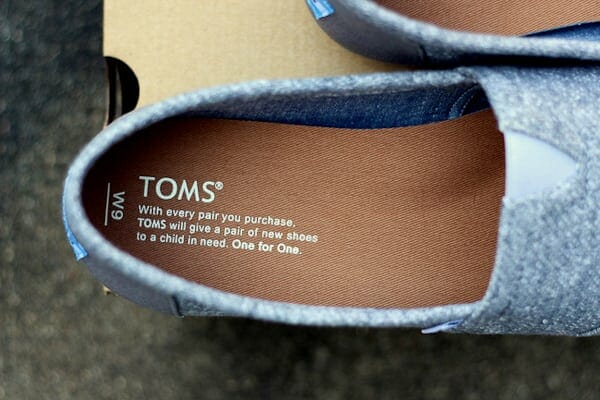 For some time, at most large brands, social responsibility initiatives were delegated to a subdivision of another low-priority department like public relations or human resources.  And while many of those brands donate millions of dollars to charity, this type of philanthropic work was rarely tied into the bigger picture of the brand's purpose and messaging. Now, times are changing.
For an example, look no further than the founder of shoe line TOMS, Blake Mycoskie, who started the company in 2006 after meeting children in a village in Argentina who had no shoes. The result was TOMS' well-known One for One program, through which the company donates a pair of shoes for each pair purchased. Almost everyone who knows about TOMS is aware of this program because it is so tied to the line's branding, which not only makes the company memorable but also attracts customers that share the same values.
The fact is that today, consumers expect more than annual donations to charitable organizations — they expect the brands they love to demonstrate a passion about their chosen causes and put them at the center of their businesses.