Can a 54 year old "white boy rapper" lead a '90s cultural resurgence? Why are closed captions so popular among young people? Why should we celebrate the good news about the ozone quietly? What is secret to teaching robots common sense? Why are Silicon Valley engineers quitting to work in climate tech? Does using analogies to explain science dilute its value? How could King Charles III reshape our world? All those questions and more are explored in this week's Non-Obvious newsletter, so enjoy this week's stories. 
Also, on a side note – travel for events is starting back up for me and here's a short list of the places I'll be in the next few weeks: Atlanta, New York, Cincinnati, Philadelphia as well as international events coming up in Brazil and Indonesia. Let me know if you're in any of those places and we might connect there. Until then, thanks for being a loyal subscriber to this newsletter!
The Ozone Hole is Shrinking, But We Should Probably Keep That a Secret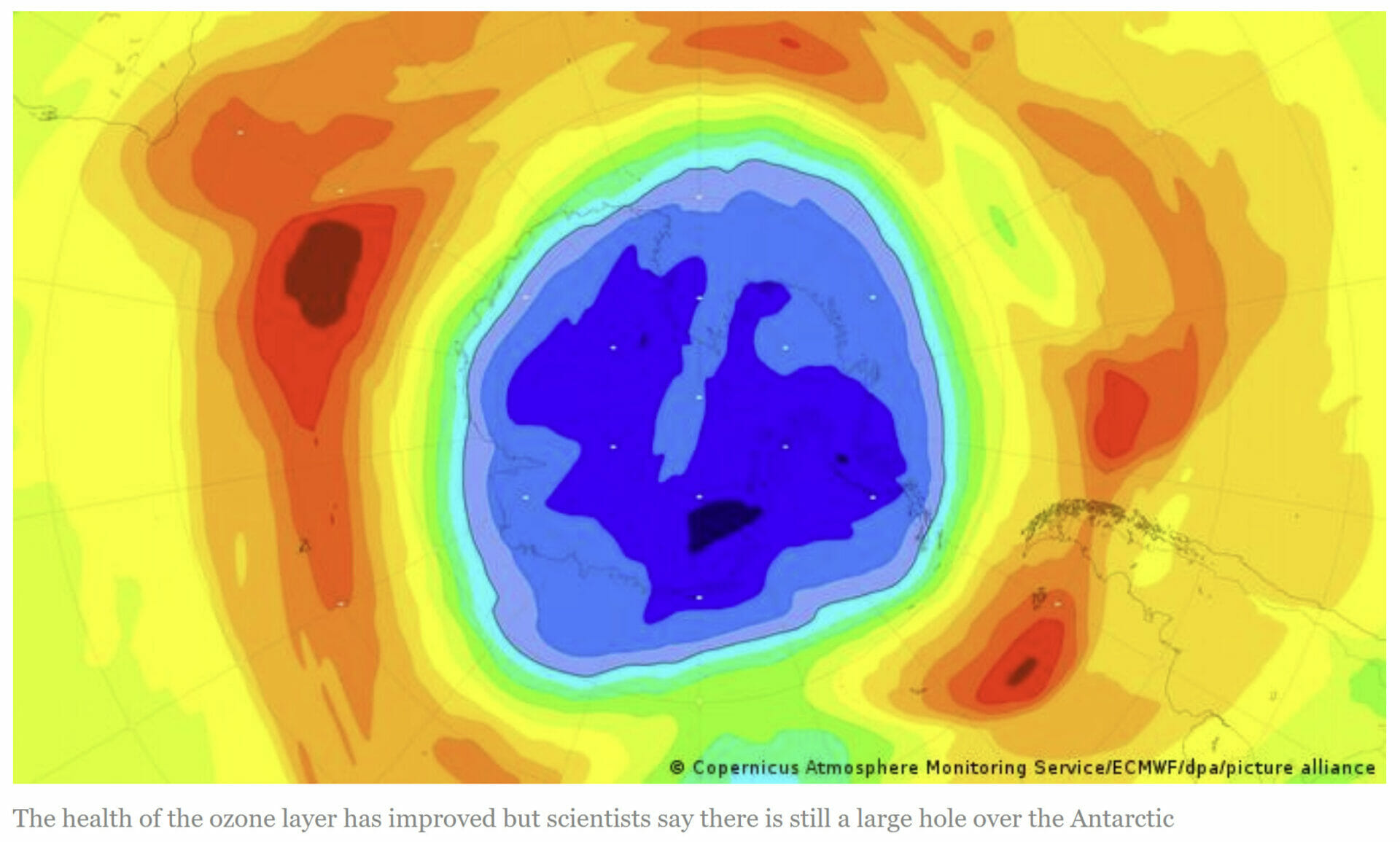 When I lived in Australia, my friends would warn me to start wearing sun protection to prevent skin cancer because of "the hole in the ozone that the Americans created." I had never worn sunscreen before, but that was good advice (and pretty fair criticism). 
Last week was World Ozone Day (Sept 16th) and scientists quietly shared the hopeful message that as of early 2022, "the amount of ozone-killing materials in our stratosphere had fallen by 50% to levels last seen before the ozone hole became a problem." That is great news and proof that UN treaties and international bans on harmful substances are working. At the same time, the reality is there is still a large hole above Antarctica, the same place where the "doomsday glacier is holding on by its fingernails." So celebrating any sort of progress is a double edged sword.
Loudly proclaiming efforts are successful can cause complacency and stall (or even reverse) the progress that has been made. Case in point, the resurgence of polio — which was once near eradication until stupid people found out and helped it make a comeback. Still, this is an important and hopeful story so I decided to share it quietly with you. Let's just agree to keep it to ourselves? 
Does Science Need To Be Dumbed-Down To Make It Meaningful?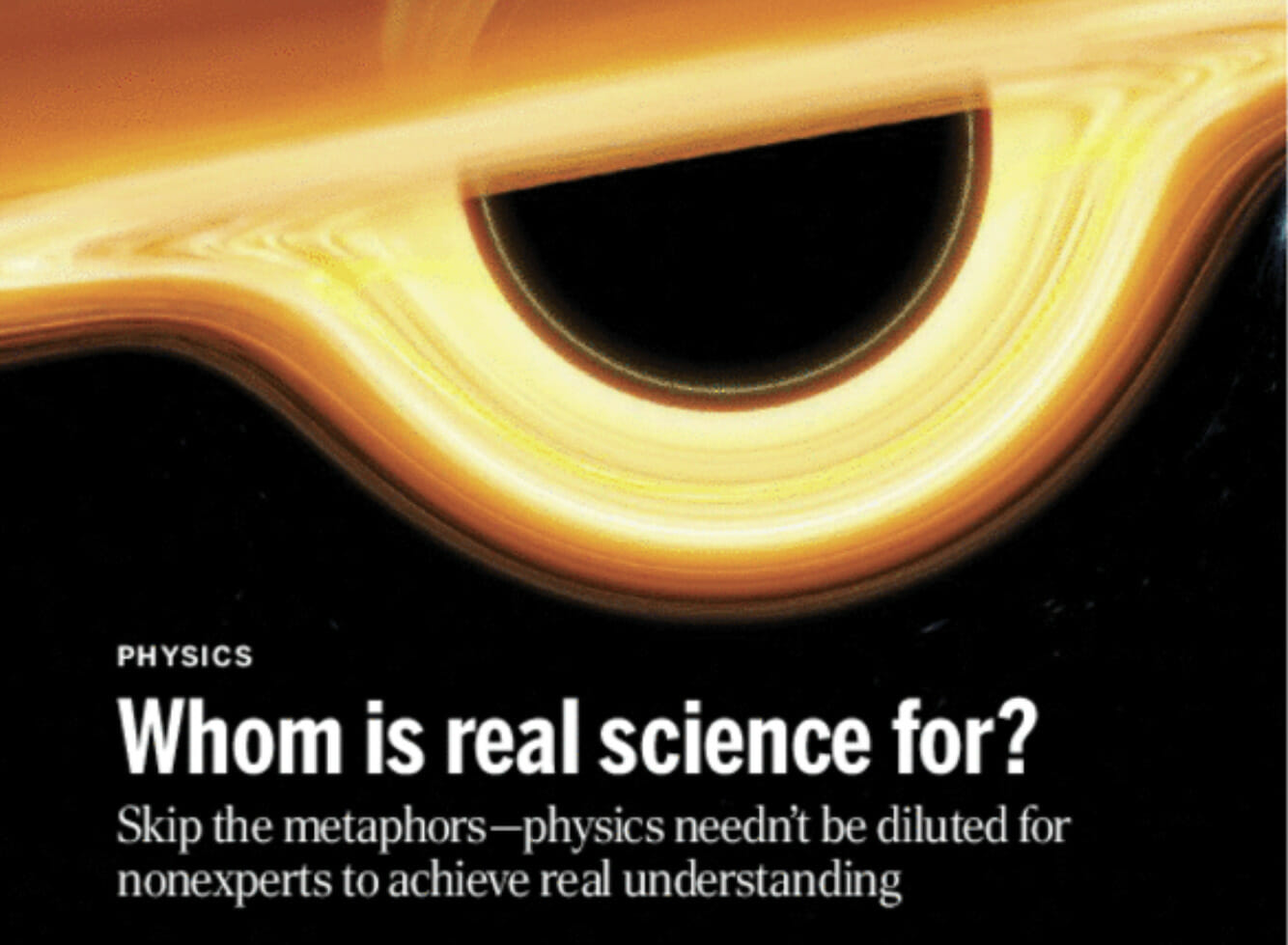 "Popular-level descriptions of research findings tend to abandon the language of science in favor of metaphors and analogies, which inadvertently limits the reader's connection with the corroborating body of knowledge."
Writers who explain research data in more approachable ways are necessary but have always inspired frustration from scientists who feel their work is oversimplified. Where should the line be drawn and is this "dumbing down" of science a good or bad thing?
That's not a new question, but it does perhaps have new relevance in a time when people increasingly only read the headlines of a story and not even the simplified explanation of a concept. Some news platforms have even started publishing their full article with a button at the top for readers to get a "Quick Read" version of that same story. Publications like BusinessWeek offer bullet point summaries at the start of every story to satisfy the TLDR mindset of today's news consumer.
So is it ideal to present sophisticated science through bite-sized analogies? Probably not. But it is almost certainly better than trying to condense every newsworthy development into the size of a swipeable headline … which is the sad reality toward which we seem to be headed.
Mozilla Study Finds YouTube Dislike Button Doesn't Really Do Anything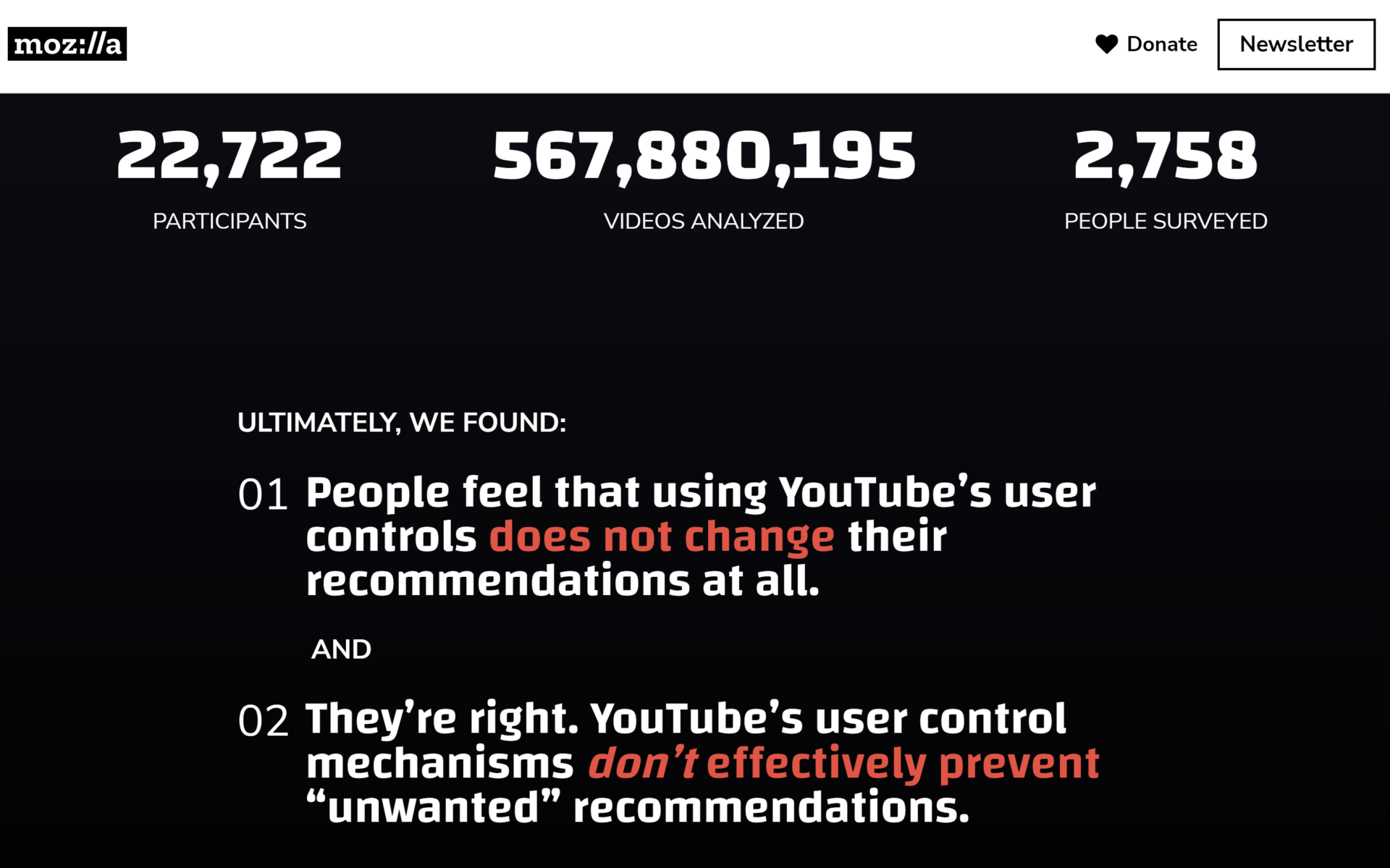 If you have ever felt like the same annoying videos seem to pop up all the time on YouTube, you're not alone. A new study from the Mozilla Foundation released this week found that clicking the "Dislike" button or providing negative feedback on YouTube videos has very little effect on what you are actually shown. The full story about the research illustrates a fascinating case study of the videos shown on one test user account over several months and just how ineffectual the feedback tools really are.
As one respondent shared, "it almost feels like the more negative feedback I provide to their suggestions the higher bulls**t mountain gets. Even when you block certain sources they eventually return." The solution proposed by the study is fairly straightforward: YouTube's algorithm should actually use the suggestions its users are giving it.
Can Vanilla Ice Lead a Comeback of the Nineties?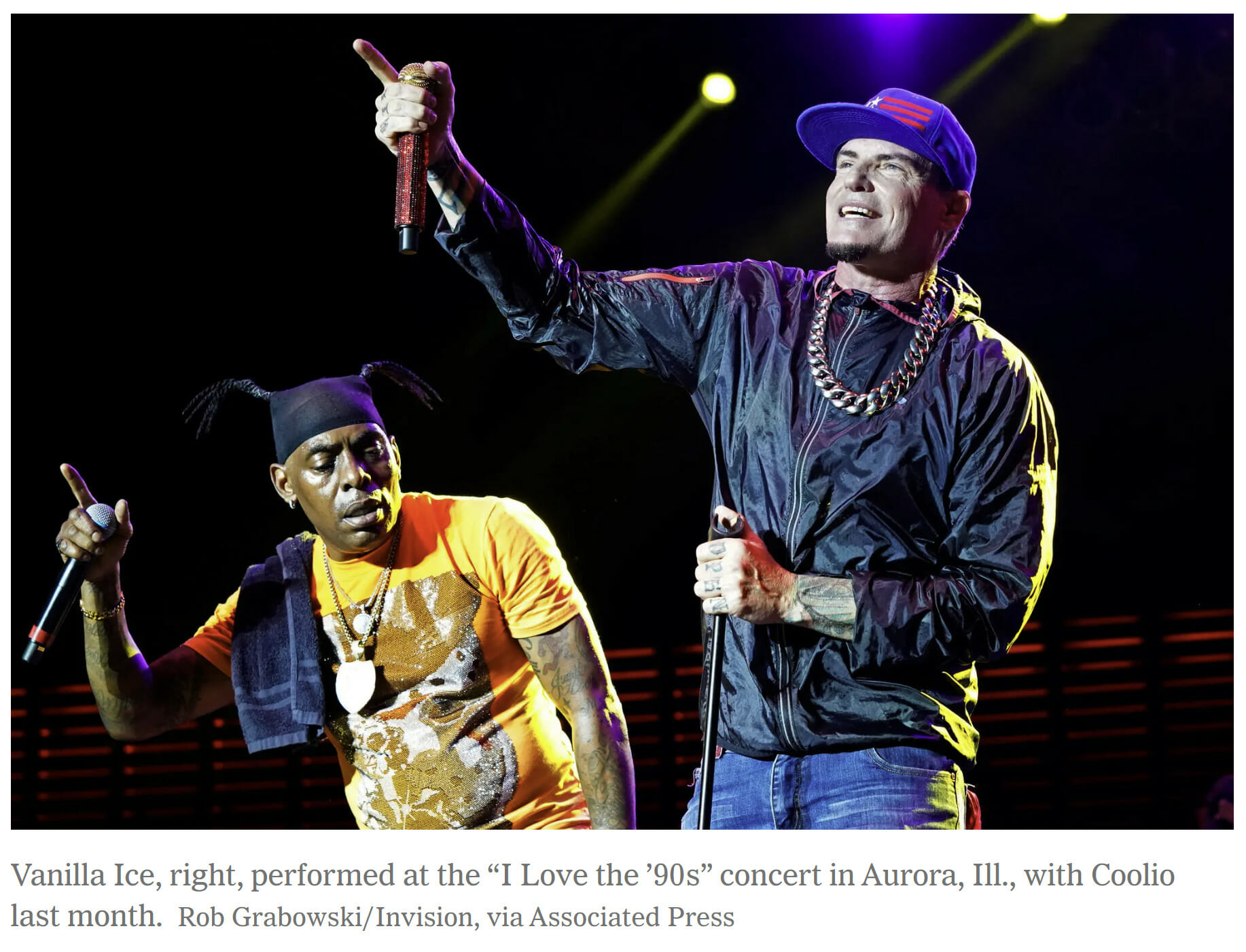 Why are the '90s so popular? According to self-described "white boy rapper" Vanilla Ice, "the '90s was the last of the great decades, because after that, computers killed the world." Now the 54-year old rapper is headlining the "I Love the '90s" national concert tour along with "other forgotten acts of that decade including Color Me Badd, Coolio and Tone Loc." He has a new energy drink flavor named after himself, and he's even opening a pop culture museum in Florida.
"The '90s are infectious. The decade was so colorful with neon colors. Nothing was that serious. It was, 'Let's enjoy life, let's make friends.' We had Beavis and Butt-Head, we had block parties, we had fanny packs. If you walk through the mall today, everyone is wearing items from the '90s. Sneakers are going crazy. The checkerboard Vans, that is from the '90s. It's all back."
I wrote about this resurgence when I identified "Revivalism" as one of my Non-Obvious Megatrends back in 2020, and in the two years since this movement has continued to accelerate. Nokia brought back their iconic phone from the '90s. There is a 90s resurgence in Hollywood. 90s fashion styles are popular again.
As we see more examples of technology reshaping our world in disturbingly dystopian ways where even your vacuum cleaner can spy on you, this cultural desire to recall a simpler time will only get more pronounced.
What the Popularity of Closed Captions Tells Us About the Value of  Making Accomodations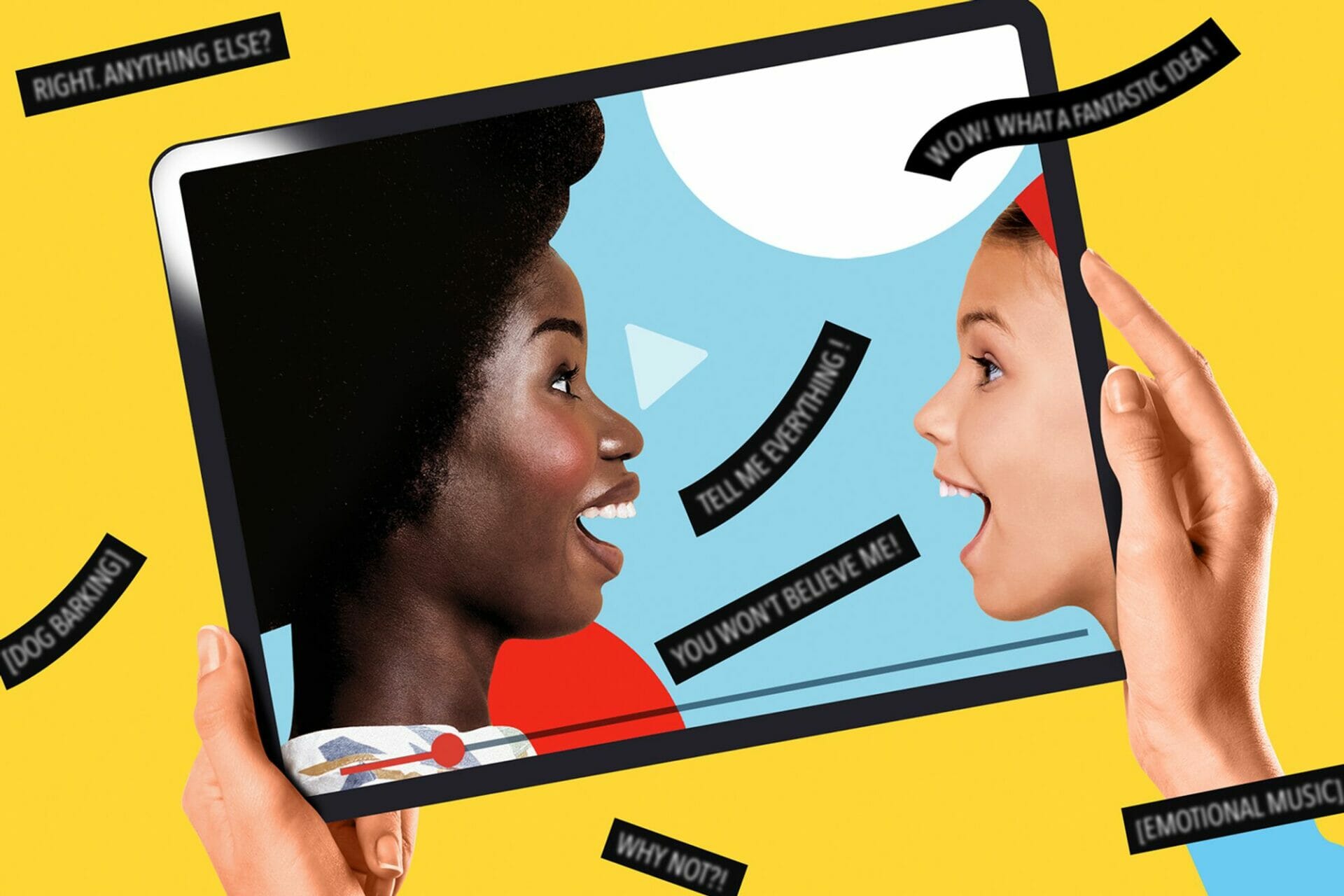 Twenty years ago when I was leading web production teams, we had to ensure our sites were compatible for people with slower browsers, screen readers and any other accommodations. At the time, I remember feeling like this was far too much effort for a relatively small population. Eventually I realized the problem with this mindset and began to understand how many people are left behind when technology is not accessible.
In the WSJ this week, there was a feature story about how closed captions (once seen solely as an accommodation for the hearing impaired) are hugely popular among multitasking young people who prefer to leave them on for all videos. The story is a great reminder for us all that making things more accessible doesn't only benefit those who have a disability. When you take the time to create something that is accessible by those who need the most help, you often end up creating a better experience for everyone.
How To Teach Robots Common Sense
Chances are you're familiar with the term "machine learning" but what does that actually mean? In most cases, it starts with training algorithms from data sets but automation alone will never be enough. It is an underappreciated irony of artificial intelligence that for machines to truly get smarter, real people have to train them.
An article I read this week proposed that the real secret for helping AI get smarter faster is by training it to ask dumb questions. The better it gets at asking questions that real people (sometimes paid to respond) will engage with, the faster the learning process will go:
"When people actually responded to a query, the system received feedback telling it to adjust its inner workings so as to behave similarly in the future. Over time, the AI implicitly picked up lessons in language and social norms, honing its ability to ask questions that were sensical and easily answerable. The main innovation was rewarding the system for getting humans to respond."
In business settings, we sometimes say there are no dumb questions. When training technology, it seems the same is true.
Even More Non-Obvious Stories …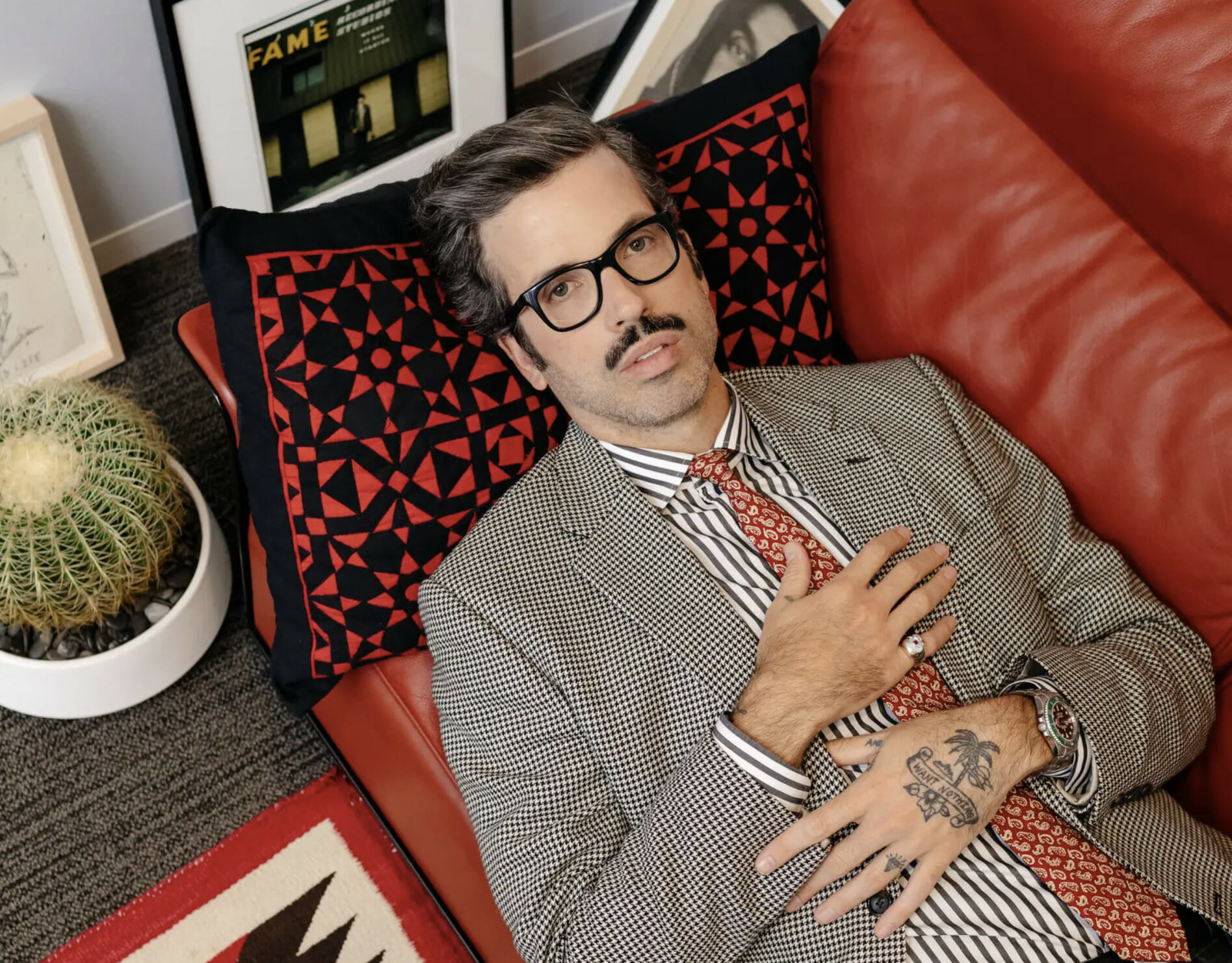 Every week I always curate more stories than I'm able to explore in detail. Instead of skipping those stories, I started to share them in this section so you can skim the headlines and click on any that spark your interest:
How are these stories curated?
Every week I spend hours going through hundreds of stories in order to curate this email. Want to discuss how I could bring my best thinking to your next event as a keynote speaker or facilitator? Watch my new 2022 speaking reel on YouTube >>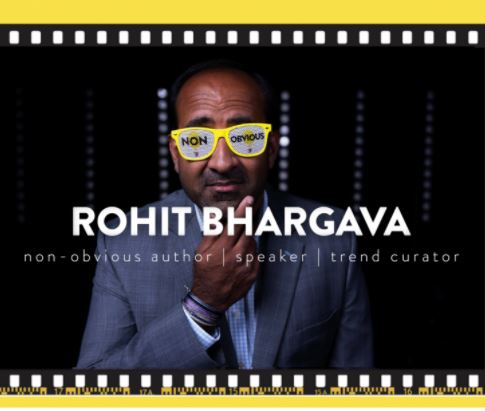 Want to share? Here's the newsletter link:
https://mailchi.mp/nonobvious/339?e=[UNIQID]
Copyright © 2022 Non-Obvious, All rights reserved.
Want to change how you receive these emails?
You can update your preferences or unsubscribe from this list
Get this newsletter directly in your inbox every Thursday! Subscribe here >>