This week's newsletter will take you from the pages of the Wall Street Journal to outer space. Could a single change to the Common App create a more level playing field for students applying to college? What could take the place of the bestseller lists to help people discover great ideas? Is wood likely to be the next big new space material? Do people vote for candidates who look like them? How could the latest innovation from Waze help make driving safer? Enjoy this collection of stories and remember to always stay curious!

The Beautiful Empathy of Common App's New Direct Admissions Program
Applying to college can be an intimidating and humbling experience. Even more so for the student who may be the first in their family to consider going to a university. Lots of things can happen along the way to cause a young person to question their credentials and perhaps abandon the whole process. Now through a newly announced program, a student who just "created a Common App account and provided enough academic information" (but has not yet completed their application) can be offered admission directly to one of 70 participating colleges and universities.

This proactive program to give students an acceptance before they even finish their application could be a game changer. Not only for helping students to "know they are worthy and welcomed on a college campus," as the press announcement suggests but also through the boost of confidence getting an acceptance somewhere might offer for a student to devote more time and attention to their application to get into even more schools.

Early results of the program show that the "impacts of the intervention were strongest for Black or African American, Latinx, and First-generation students" with more than 33,000 offers made to students already. In a time when we constantly hear about the unaffordability of college, this sort of program is a sadly rare but welcome example of how to actually make the opportunity of college more inclusive.
WSJ Just Killed Its Bestseller List. Do These Lists Even Matter Anymore?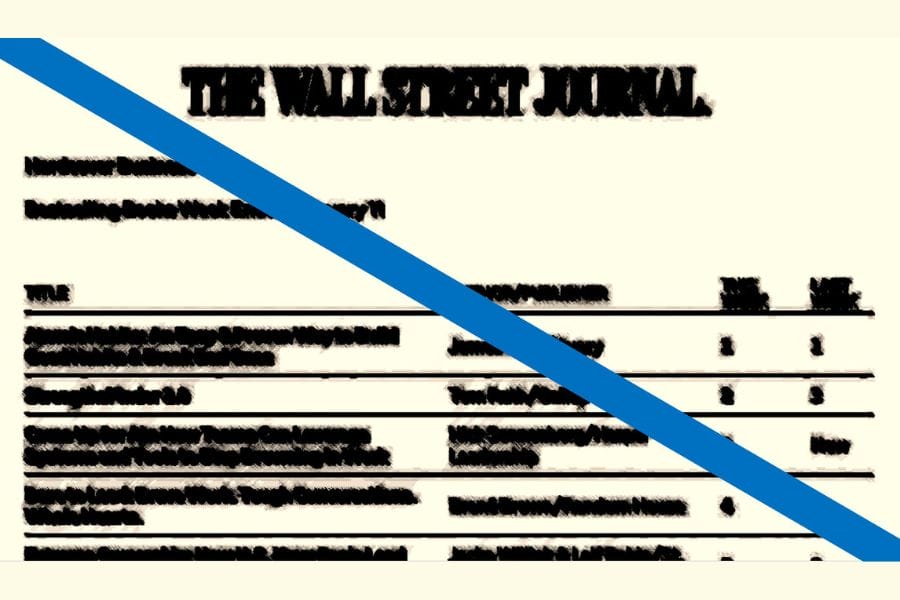 Books are an anomaly when it comes to how "bestsellers" are ranked. Movies are judged by their total box office numbers. Music is rated based on listens and album sales cumulatively. By contrast, a bestselling book generally earns that designation after a single great week of sales. Or in the case of an Amazon bestseller, maybe just $3 and 5 minutes.

When the Wall Street Journal announced earlier this week that they would be dropping their bestseller lists, it induced a fireball of angst within the publishing world. Were they just following in USA Today's footsteps to put their list on a "hiatus" before bringing it back? Or is the WSJ trying to retool their process for doing their list due to the high volume of people trying to reverse engineer and game their way onto it?

For my full take on this new development, read this article I wrote and shared yesterday. Ultimately, regardless of whether the WSJ brings its list back or other lists come up – if we really want to find and share the absolute best books, my suggestion is that we might all be better served by spending more time browsing the books that win prestigious awards and less time on the so-called bestsellers.
The Next Magical Space Material Might Be … Wood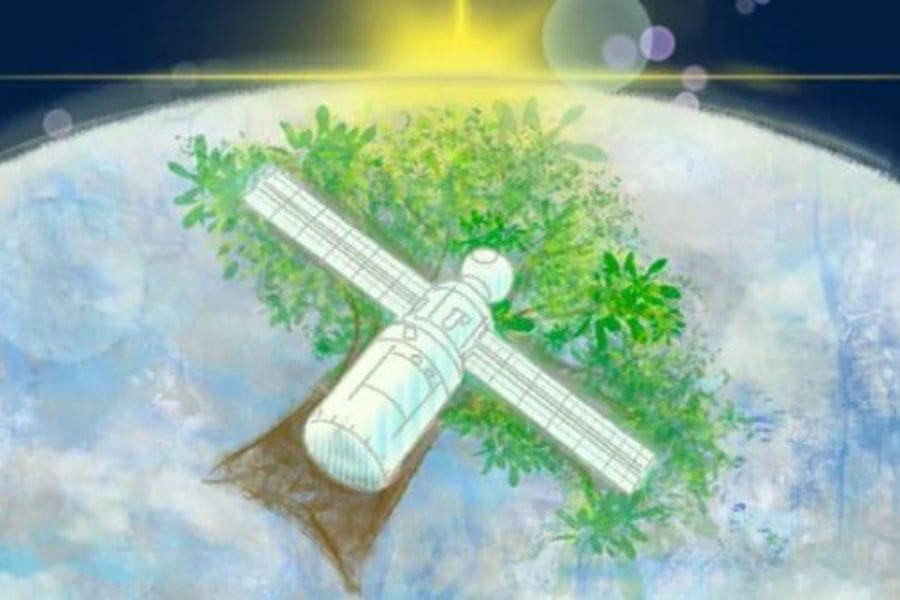 Back in 2022 three different wood samples were sent to the International Space Station (ISS) as part of the Japanese Experimental Kibo Module. After ten months of exposure to space, the researchers reported that "wood's ability to withstand simulated low earth orbit – or LEO – conditions astounded us." Based on this early success, the Japanese space agency (JAXA) is teaming up with NASA to design and launch a wooden satellite into space in 2024.

Most of the stories about this effort focus on the unexpected potential of wood to stand up to the extreme temperatures of space without warming, cracking or any surface damage, and usually mention the upside of how wood would never burn in space due to the lack of oxygen but would easily burn up in the atmosphere upon reentry making disposal of a satellite after use safer. What immediately struck me about this, though, was the amazing emotional potential of this discovery.
If we can make space structures out of wood, we can make them feel much more welcoming and hospitable to humans. Many studies have cited the vast emotional benefits of wood. It is warm, comforting and has been associated with a greater sense of well being. When humans do eventually spend more time in space, knowing that perhaps we could surround them with wood instead of cold inhuman metal seems like a hopeful thing. We're not talking about log cabins on the moon, but some wood paneling on the ISS could probably make space more livable for astronauts tasked with testing human capacity to live above the Earth.
Do People Vote for Candidates Who Look Like Them?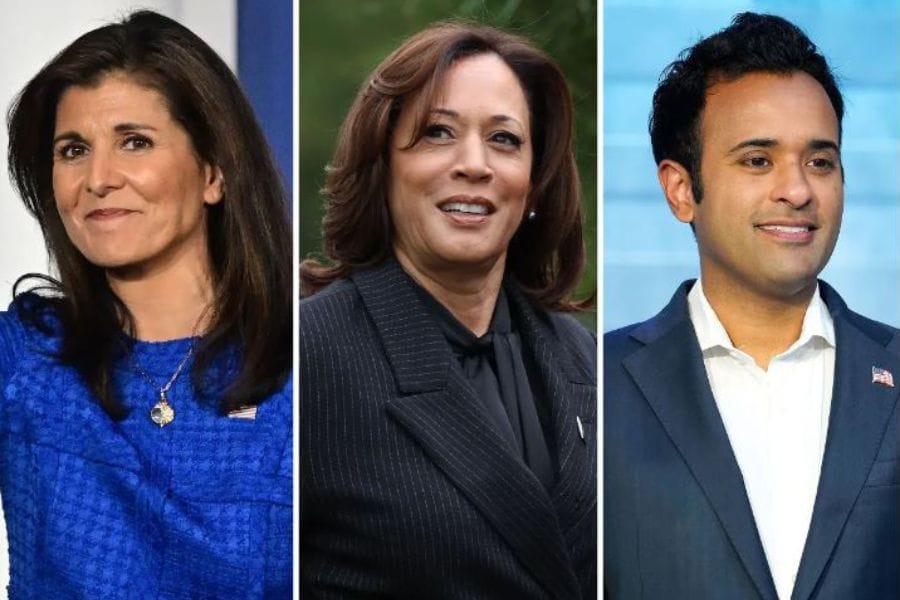 There have been several studies in the past that found people tend to prefer going to doctors who share their same ethnic background. This doesn't seem to be true when it comes to politics, as an interesting article from TIME magazine points out this week by focusing on politicians of Indian origin who are part of the Presidential race of 2024. The South Asian community is anything but aligned when it comes to Kamala Harris, Nikki Haley and Vivek Ramaswamy:

"Neither Harris nor Haley nor Ramaswamy are likely to supercharge voting among South Asians or even Indian Americans the way Barack Obama did with Black voters."

While the diaspora may not be united behind a single candidate, political experts expect that the inclusion of these diverse candidates may get more of the community to participate in the process and will have a positive long term effect on young South Asian people who now see political careers as possibilities. Whether you like the candidates or not, the positive ripple effect that their experiences could create may take years to show up … but when it does it will be worth watching.
Waze Launches New Danger Zone Alert to Tell You If You're Entering an Accident-Prone Area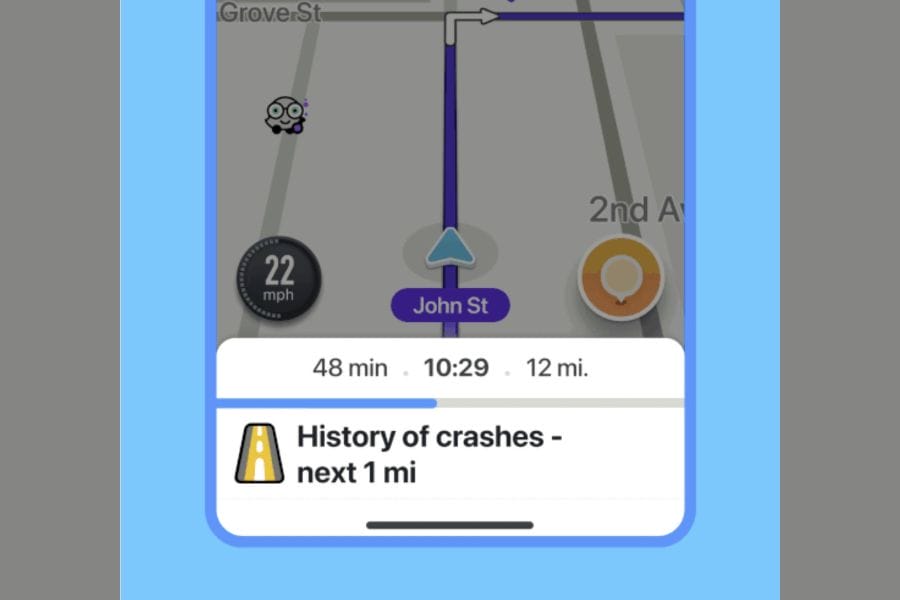 I admit I'm not generally a fan of Waze for driving directions. I find the constant alerts and questions asking if an area is still a speed trap (for example) to be quite distracting. Their latest innovation, though, could change my opinion. Using the vast data stores they and parent company Google have access to, the app now offers "crash history alerts for accident-prone roads" using a combination of AI and user reports to alert drivers when they enter an area where many others have had accidents.

As any driver already knows, there are always stretches of road or certain types of traffic in your local area that present more dangerous driving conditions than other places. Blind spots, tricky merge areas, confusing intersections. If technology could warn us of those upcoming hazards, particularly when we drive in unfamiliar regions, then it could help us be more alert and prepared. That's a great thing. Any usage of technology that could help people drive safer and reduce road fatalities deserves to be celebrated.
Even More Non-Obvious Stories …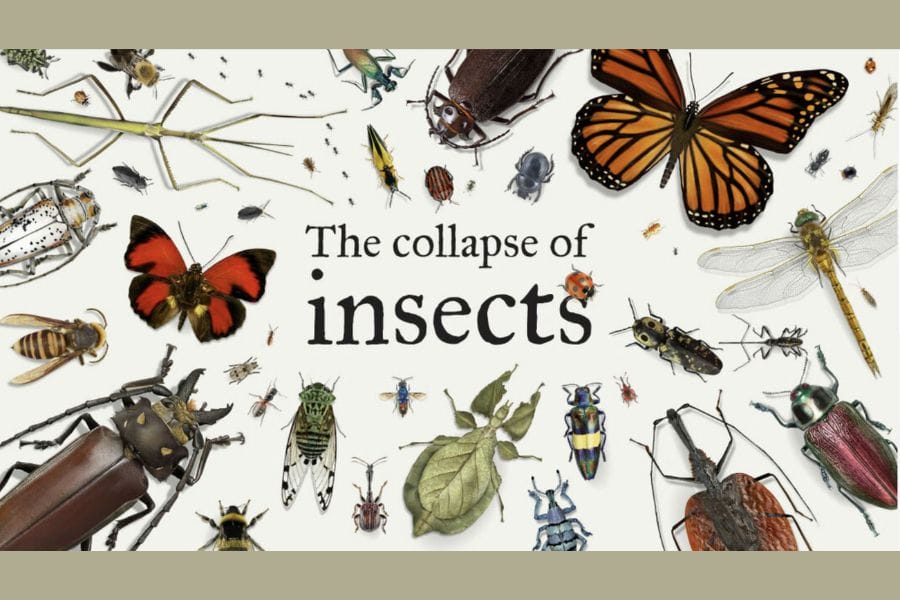 Every week I always curate more stories than I'm able to explore in detail. Instead of skipping those stories, I started to share them in this section so you can skim the headlines and click on any that spark your interest:
How are these stories curated?
Every week I spend hours going through hundreds of stories in order to curate this email. Looking for a speaker to inspire your team to become non-obvious thinkers through a keynote or workshop? Watch my new 2023 speaking reel on YouTube >>
Want to share? Here's the newsletter link:
https://mailchi.mp/nonobvious/393?e=e4ada04396
This Non-Obvious Insights Newsletter is curated by Rohit Bhargava.
Copyright © 2023 Non-Obvious, All rights reserved.
Get this newsletter directly in your inbox every Thursday! Subscribe here >>