Dear <<First Name>>,
This week we will explore the return of Microsoft's Clippy, how the French government is using aerial photos, the rise of niche culture and how to solve the student debt crisis. Starting this month, I am also going to produce a short video about the Non-Obvious Story of the Week. I posted the first one last week (on the de-extinction story) and moving forward you can find new videos in this playlist on my YouTube channel. Enjoy the videos and all this week's stories! 
French Government Uses Aerial AI To Detect Undeclared Swimming Pools and Tax Homeowners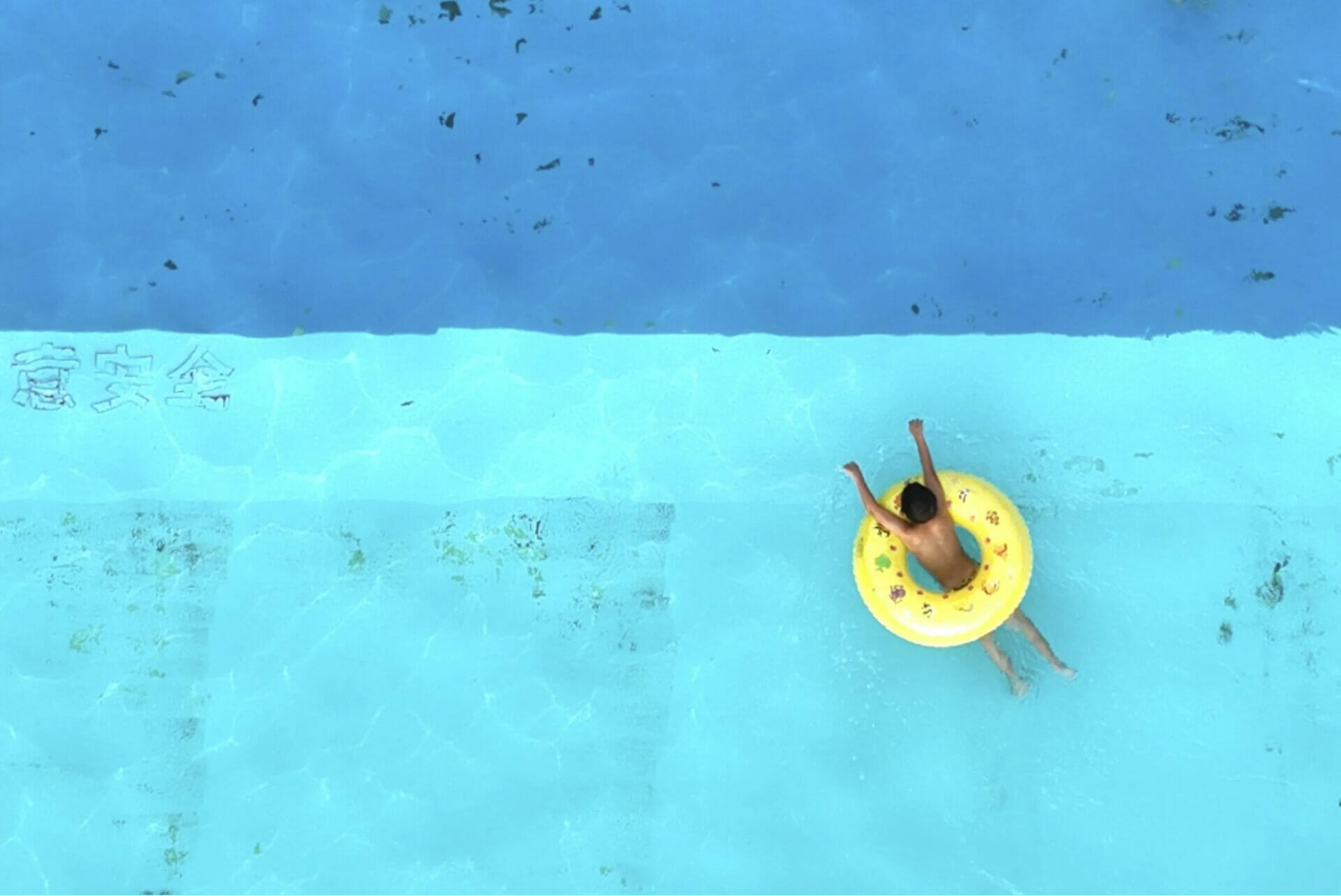 Depending on your perspective, this may seem like a concerning example of government surveillance or an ingenious usage of tech to expose tax evasion. Either way, a pilot program from the French government to take aerial photographs of swimming pools and tax the homeowners who failed to declare them may not be a unique case study. In coming years, governments and others will increasingly use available technology like this to enforce rules, gather information and generate revenue. In this future some things (like a pool) might be impossible to keep secret anymore. 
The Rise of Niche Culture and How It Defines a Generation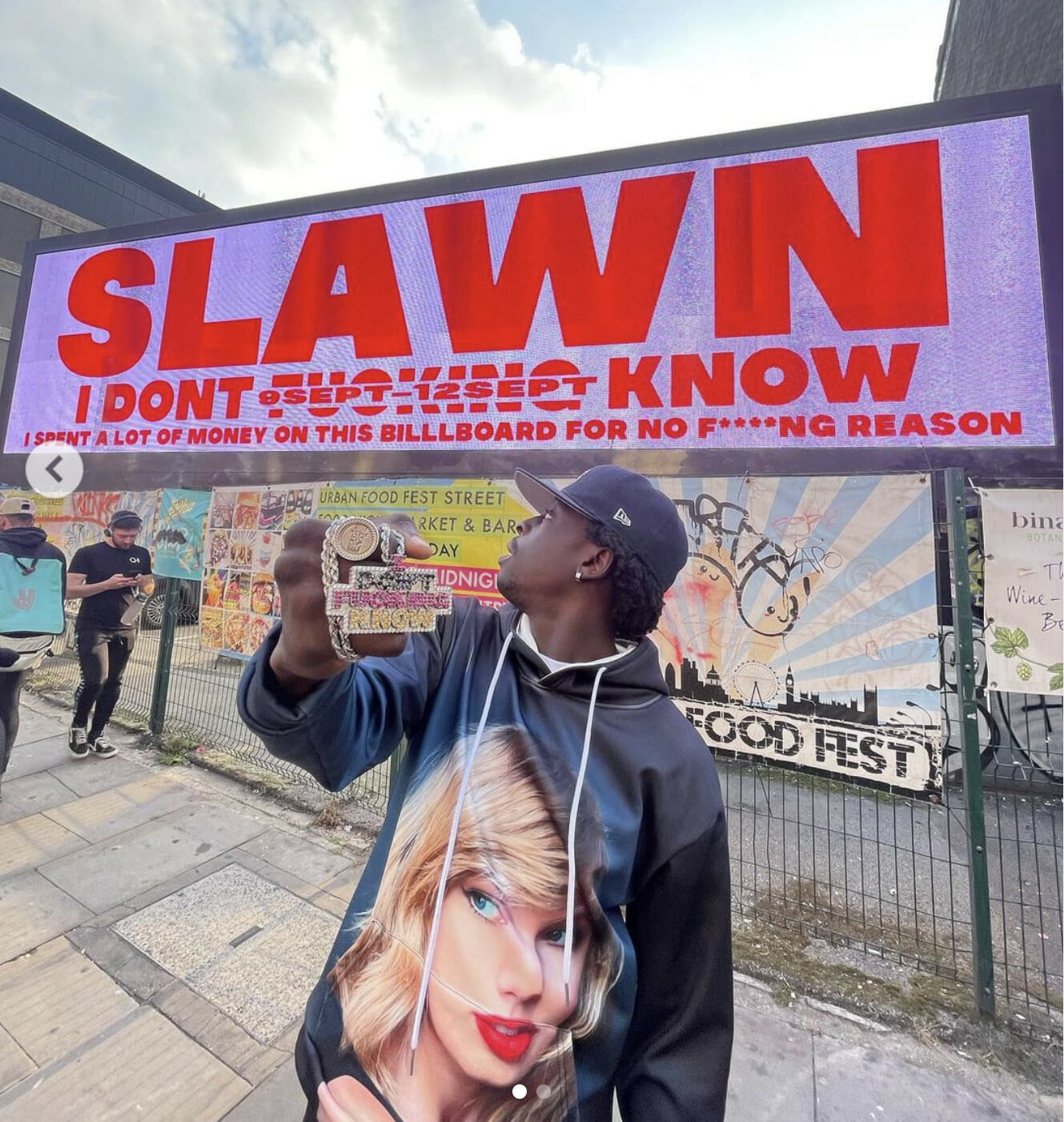 "More than previous generations, Gen Z no longer care about fitting in with the masses or adhering to the status quo. Groups of people no longer identify by their age or gender but rather their shared values and interests."
Demographics have always been a lazy metric to understand humans for marketing purposes or otherwise. An article about "Niche Culture" from Decode notes that the desire to belong to a community is defining a generation usually described by an age-based term.
The stories in this article illustrate once again that if we are going to truly understand the behaviors of a certain group of people, we need to look at what they love and how they act … instead of spending so much time focusing on their age or gender.
One Simple Solution That Student Loan Debt Forgiveness Is Ignoring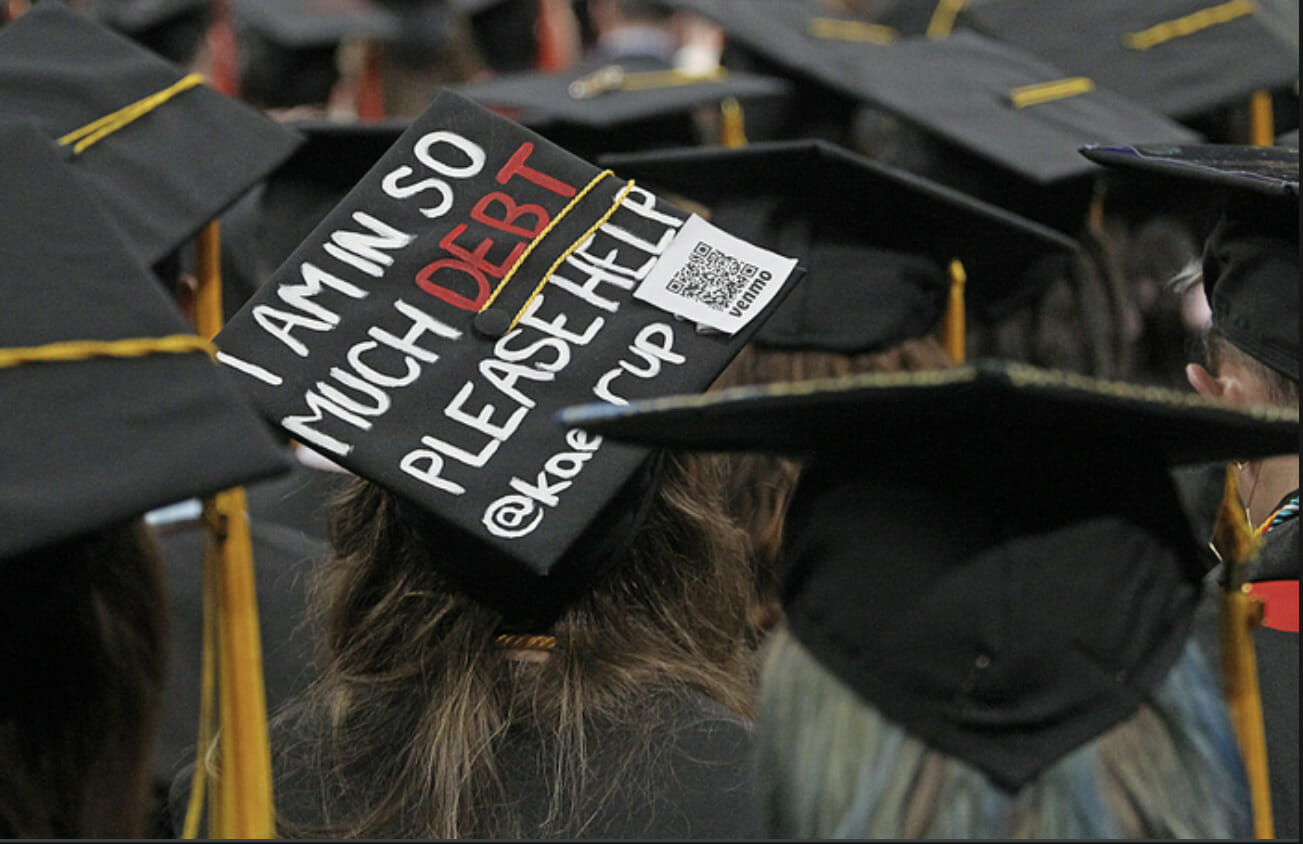 The idea of forgiving student loan debt is a polarizing idea. A Harvard economics professor wrote about how she changed her mind to support debt forgiveness: 
"Contrary to the popular narrative, the huge run-up in defaults has not been driven by $100,000 debts … Rather, they are driven by $8,000 loans at for-profit colleges … the smallest loans, which have the highest default rates, are ripe for forgiveness."
A National Review correspondent argued the exact opposite: that loan forgiveness disproportionately benefits those who don't need it. Across the dozens of articles I have read on the topic, almost no one ever mentions the one solution that could actually solve this problem without creating ensuing resentment and backlash among those who don't benefit from it because they either chose not to borrow for college or already paid back their loans.
What if student loans had zero percent interest?
For many, the cycle of debt never gets better from student loans because they spend years paying back the interest only to fall further into debt. As California congressman Eric Salwell (who himself has taken nearly $100k in student loans and paid more than $28k in interest over the past decade) says, "it does seem to me that the easiest thing we could do is … bring the interest rate to zero."
This fairer solution could offer people the choice to borrow money to go to college, hold them accountable to pay that money back and offer the loan at zero percent interest to prevent financial opportunists from locking students into predatory loans with interest rates that create lifelong debt. As long as a government-sponsored debt forgiveness program rewards financial institutions for preying on students, this problem is unlikely to get better.
Microsoft's Annoyingly Personable "Clippy" Assistant Is Coming Back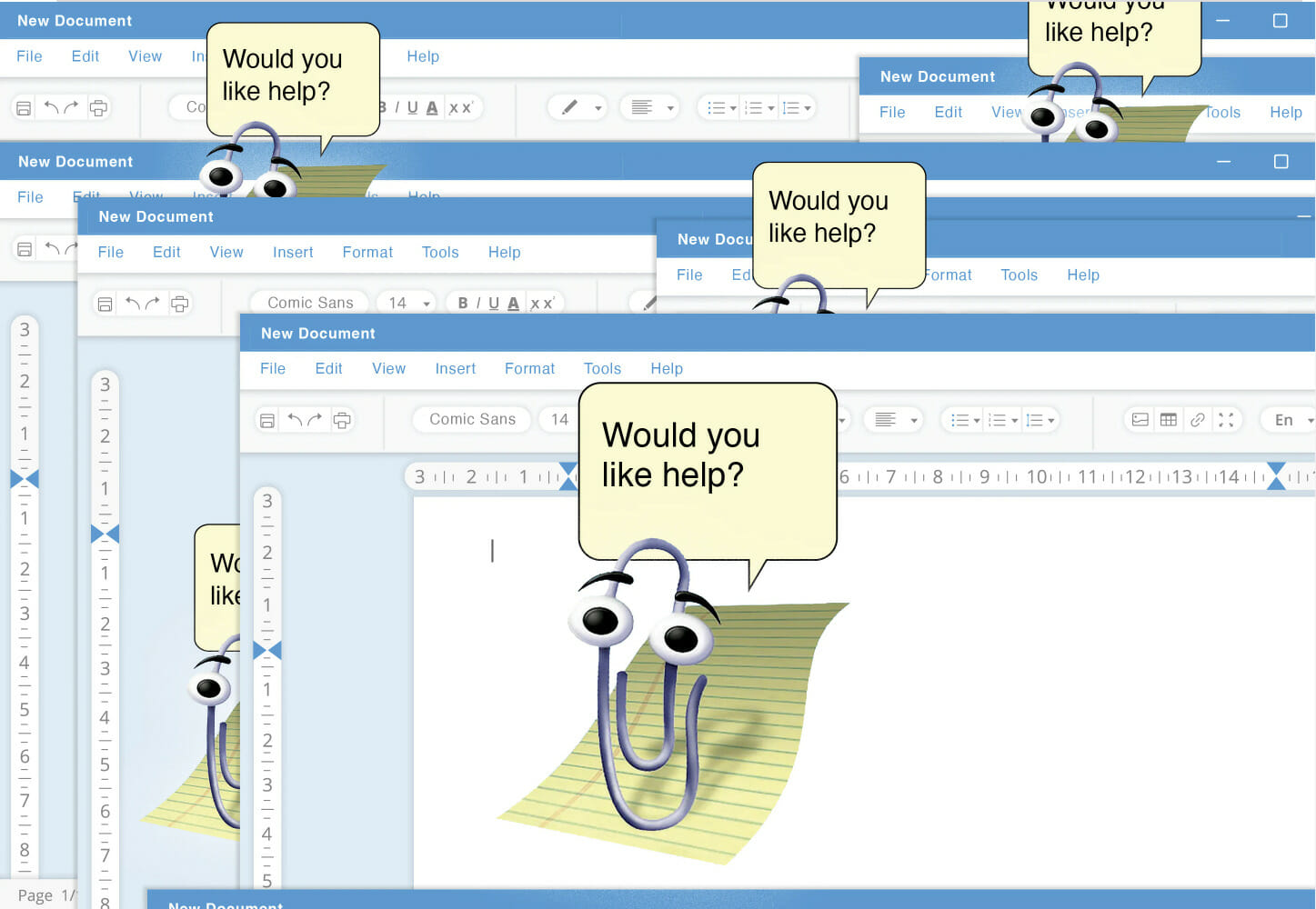 "Clippy's interruptions confirmed our early suspicions about the people who made and managed computers—socially awkward dudes who thought they knew better than us."
The animated assistant from Microsoft's early software was universally ridiculed in the 90s, but is making a comeback—much to the surprise of the animator who originally designed it. Kevan Atteberry was the designer who is remembered/celebrated as the creator of Clippy, a well-intended help animation that quickly became annoying as users learned to use Microsoft Word much faster than anticipated. Clippy was eventually retired to a celebrated death.
As this SeattleMet feature on the history of Clippy explains, "what Clippy was missing—the interpersonal skills to adapt—is also what makes him funny today. It reminds us of a time when assistants couldn't target us with ads or mimic a dead loved one's voice." In other words, Clippy's newfound popularity seems to reflect a hunger for the good old times when assistants might be annoying, but were also easily switched off and lived without. Unlike the ubiquitous voice assistants of today.
Even More Non-Obvious Stories …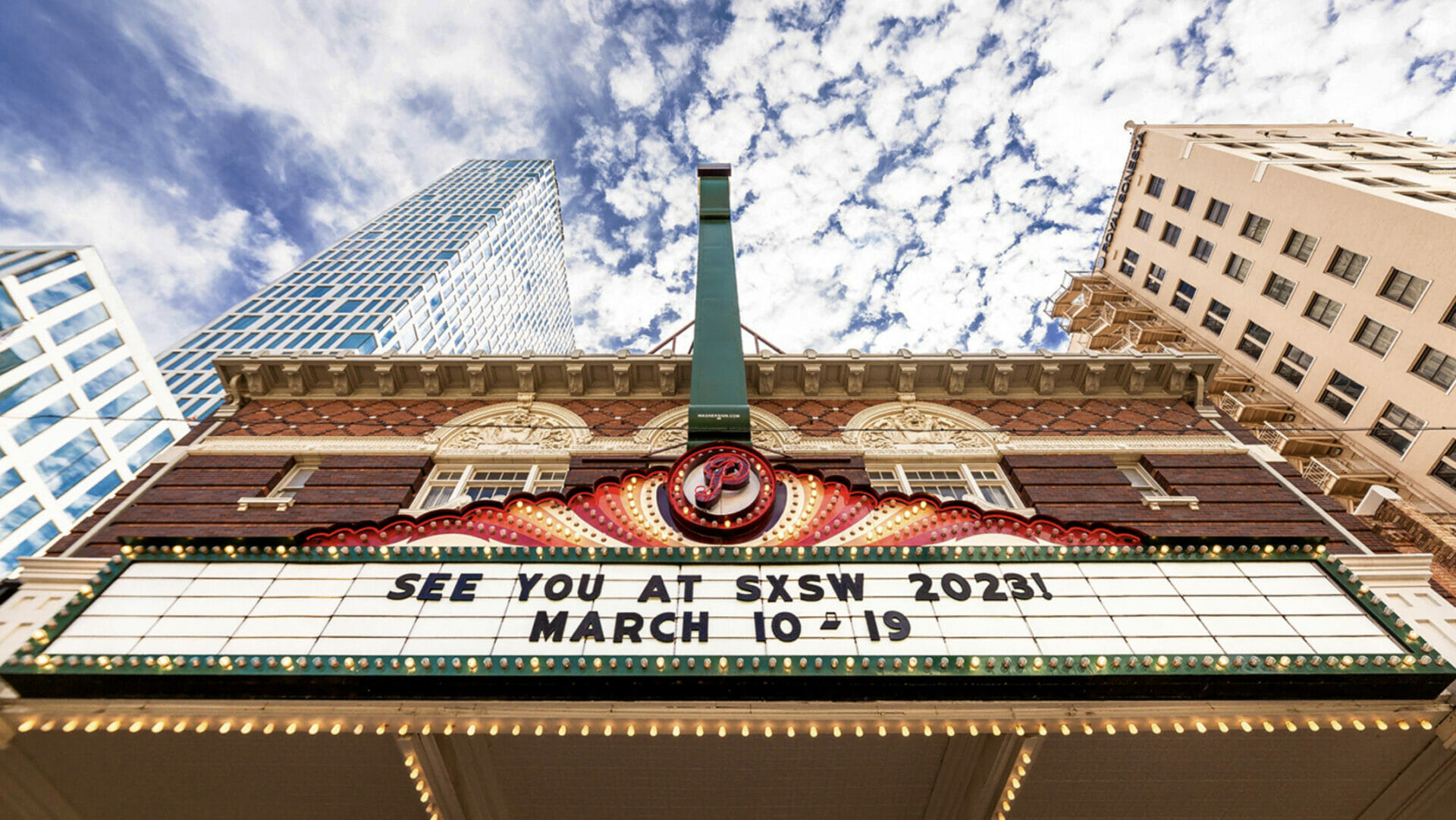 Every week I always curate more stories than I'm able to explore in detail. Instead of skipping those stories, I started to share them in this section so you can skim the headlines and click on any that spark your interest:
How are these stories curated?
Every week I spend hours going through hundreds of stories in order to curate this email. Want to discuss how I could bring my best thinking to your next event as a keynote speaker or facilitator? Watch my new 2022 speaking reel on YouTube >>
Get this newsletter directly in your inbox every Thursday! Subscribe here >>