How did Queen Elizabeth's death create a predictable marketing crisis for more than 800 brands? Why do color home printers always suck? What is the surprisingly deep insight behind Monopoly's clever new ad campaign? Will Patagonia's stunning announcement inspire more generosity from other billionaires? What are the best and worst emojis to send someone after a first date? And what would Michael Jackson look like if he were alive today (and never got those nose jobs)? All those stories, and another weekly edition of my featured story of the week video are all in today's newsletter. Happy reading! 
Why Color Printers (and Homemade Naan) Will Always Suck
We have two printers at home. One is a Black & White Laserjet, and the other "prints" in color. I never use the color printer. Why? It always sucks – a reality that Clive Thompson also wrote about this week. Printing in color at home is like trying to make naan in a home toaster oven. No matter what you do, it's always going to be inferior to the real thing. The best way to get a color print is from a place that has a room sized professional printer, just like the right way to make authentic naan is in a real tandoor oven that can reach over 700°F+.  
Of course, I could invest and get a $10,000 printer that would take up an entire room in my house … just like I could buy a tandoor oven that would take up half my kitchen. But I don't.
Despite our do-it-yourself culture, the fact is there are some things that are impossible to achieve on your own without the right equipment and expertise. I know what you're thinking and yes … I am a print snob and a naan snob. But some things are just better when you get an expert to do it for you.
Queen Elizabeth's Death Isn't Surprising. We Are Just Woefully Unprepared For Predictable Things.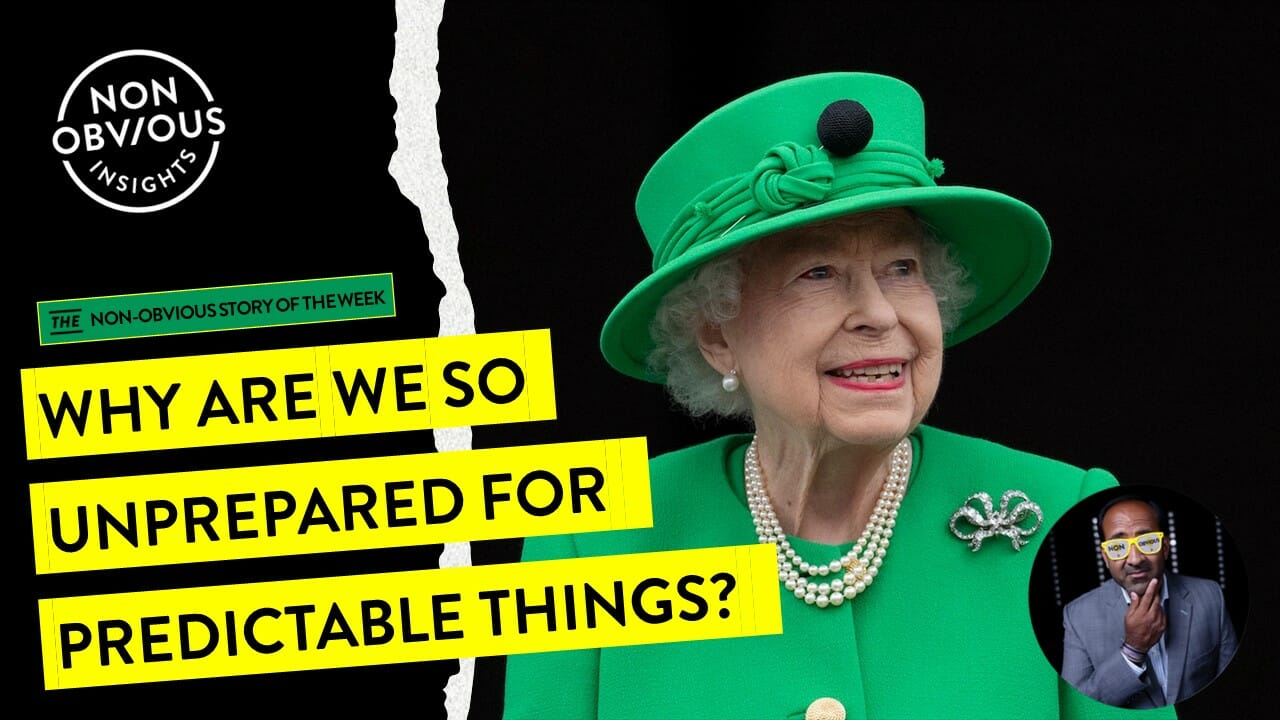 It's been exactly a week since Queen Elizabeth II died and my newsfeed is still filled with a combination of mourning and criticism as Britain grapples with the loss of its longtime monarch and figurehead for decades of colonialism. The story that captured my attention, though, was the plight of more than 800 brands that had the "royal warrant" from the Queen to use the British coat of arms in their marketing because a member of the royal family had used their product for more than five years. Now those warrants are automatically invalidated and all of those brands have to reapply for the same permission from King Charles III.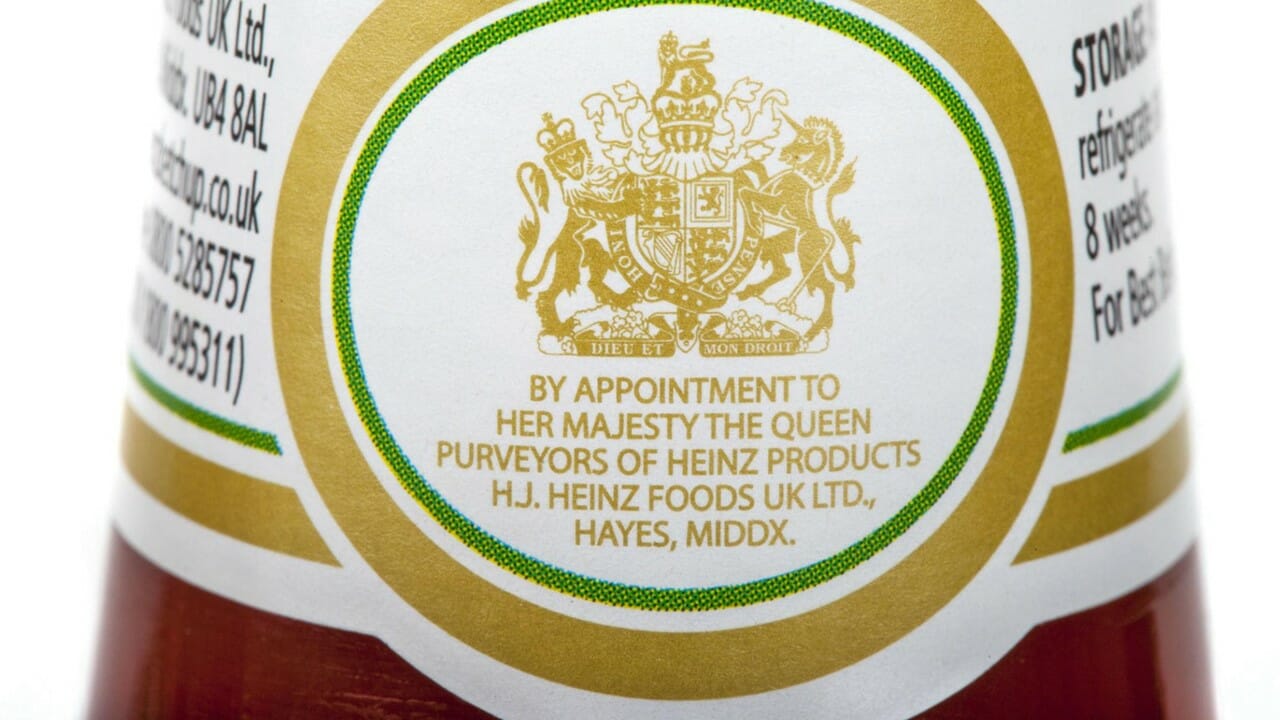 And they have to change all the currency with the King facing the opposite direction. The thing is, we all knew the Queen wouldn't live forever. So this day was obviously on the horizon – and yet no one seems prepared for it. In a world where we spend a lot of time worry about disruptions that we can't see coming, this whole week should be a reminder that there are some disruptions we clearly know are coming. So when they do happen, being unprepared is no one's fault but your own.
VIDEO: Watch the Non-Obvious Story of the Week 90 second feature to hear my thoughts about this story live >>
New York Includes First Ever South Asian Feature In Fashion Week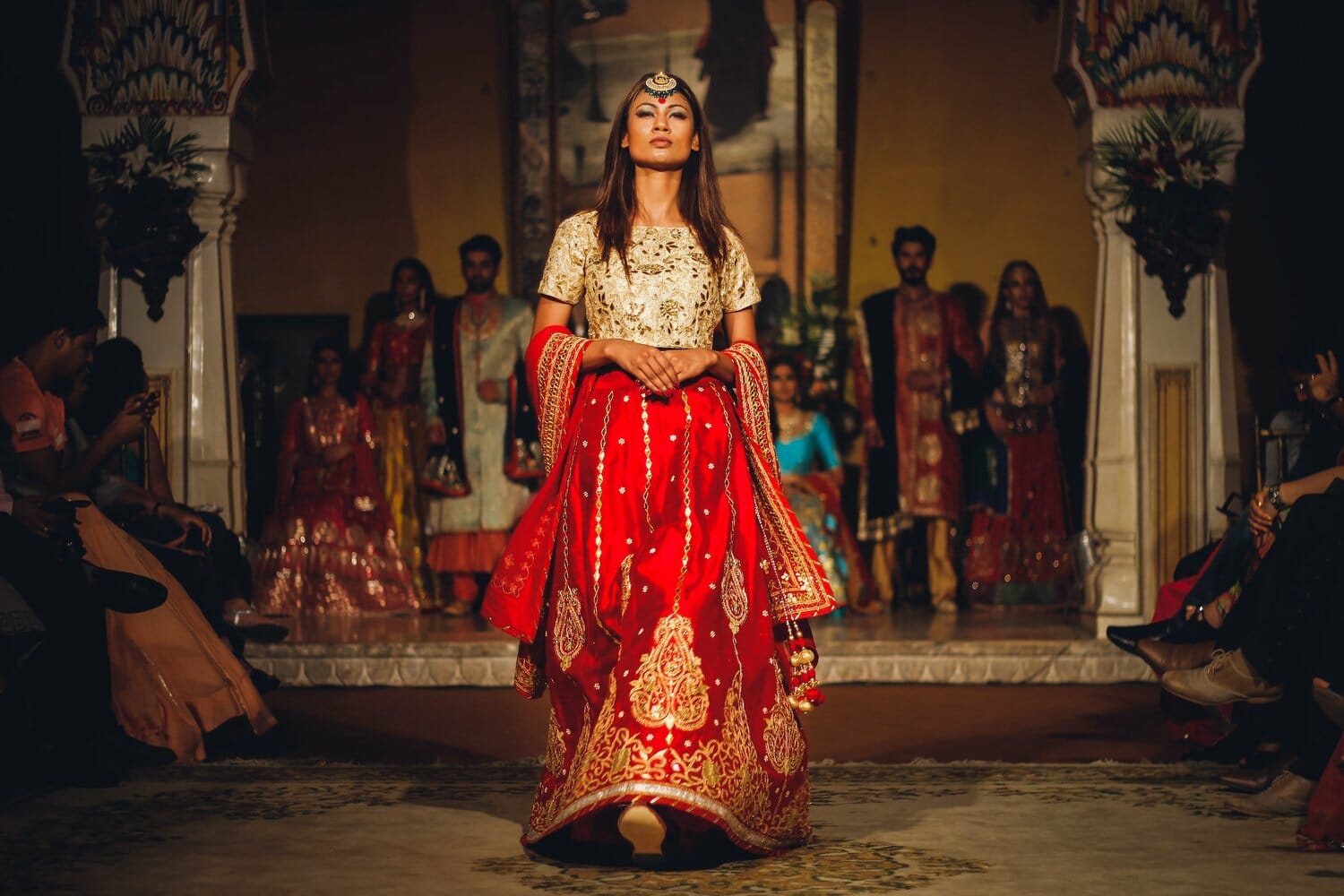 For years, the biggest clothing trends in the world have been influenced by fashions that originated in South Asia. "Lehengas turned into co-ord sets. Sarees turned into gowns with drapes. Palazzo pants became wide legged pants." For the first time ever, New York Fashion Week is incorporating a special series of events spotlighting South Asian fashion designers.
Aside from the obvious win for diversity and inclusion, the choice to finally feature designers from the South Asian diaspora connects their work to the broader global fashion community, creating new chances for collaborations and new audiences for their fashion. South Asian weddings, movies and designs have a global reputation for being wildly colorful, luxurious and larger than life. This week the global fashion community had the chance to see it for themselves.
Monopoly Makes Kids Angry … For Their Own Good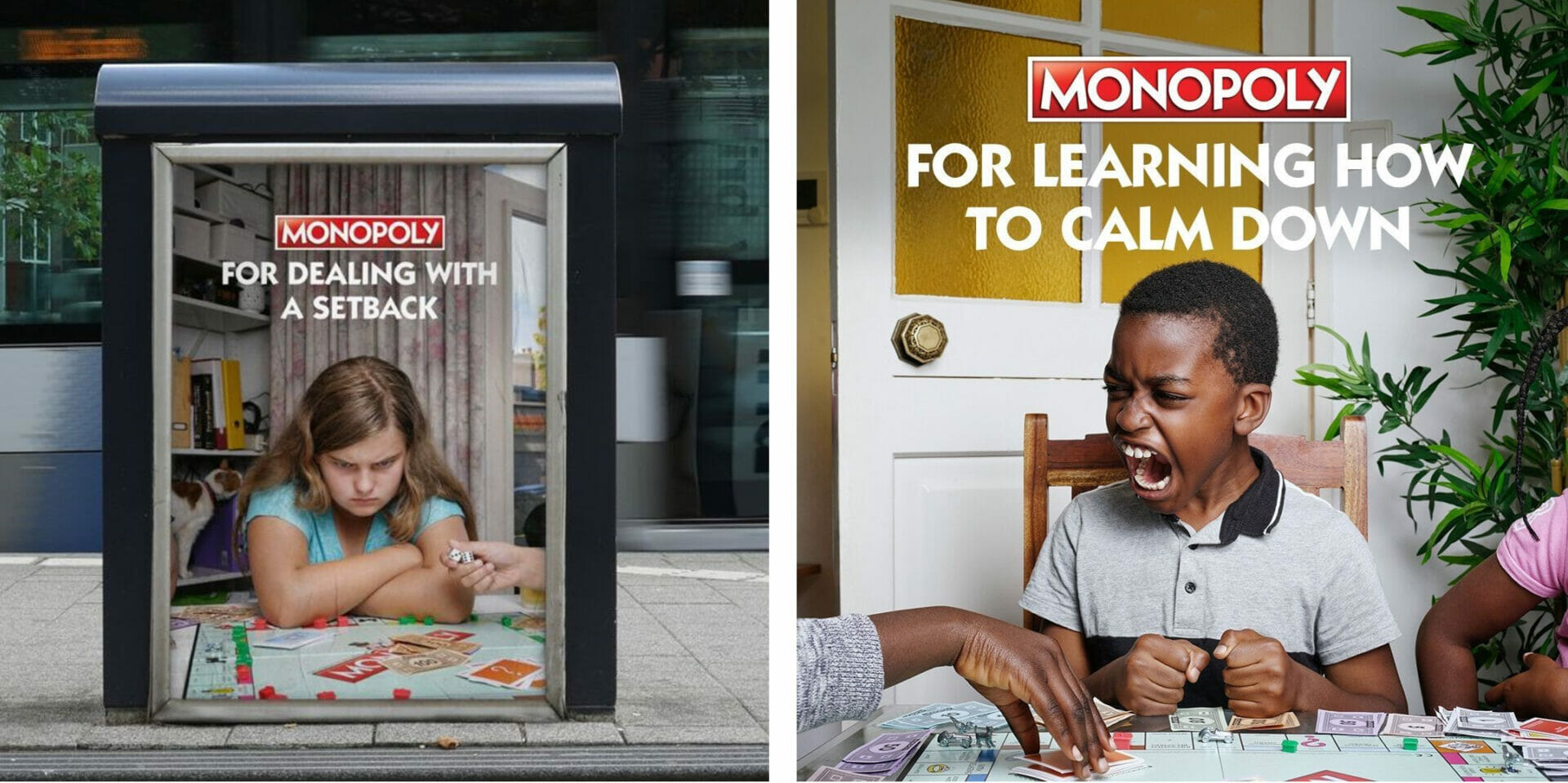 "Throwing the Monopoly board across the room has the potential to strengthen your relationship with your family." That's the unusual insight at the heart of a new brand advertising campaign from Monopoly that showcases kids raging after a turn doesn't go their way.
I really wish I was in the room when they presented the insight behind this campaign to Hasbro. It's bold, clever and deep in a way you don't expect marketing to be. If it hasn't already, this is sure to win some industry awards. And definitely make the Scrabble team jealous. I mean, for kids and adults alike, that's a way more frustrating game that Monopoly ever was.
Patagonia Is "Putting Entire Business Where Our Mouth Is." Will It Inspire Others To Do the Same?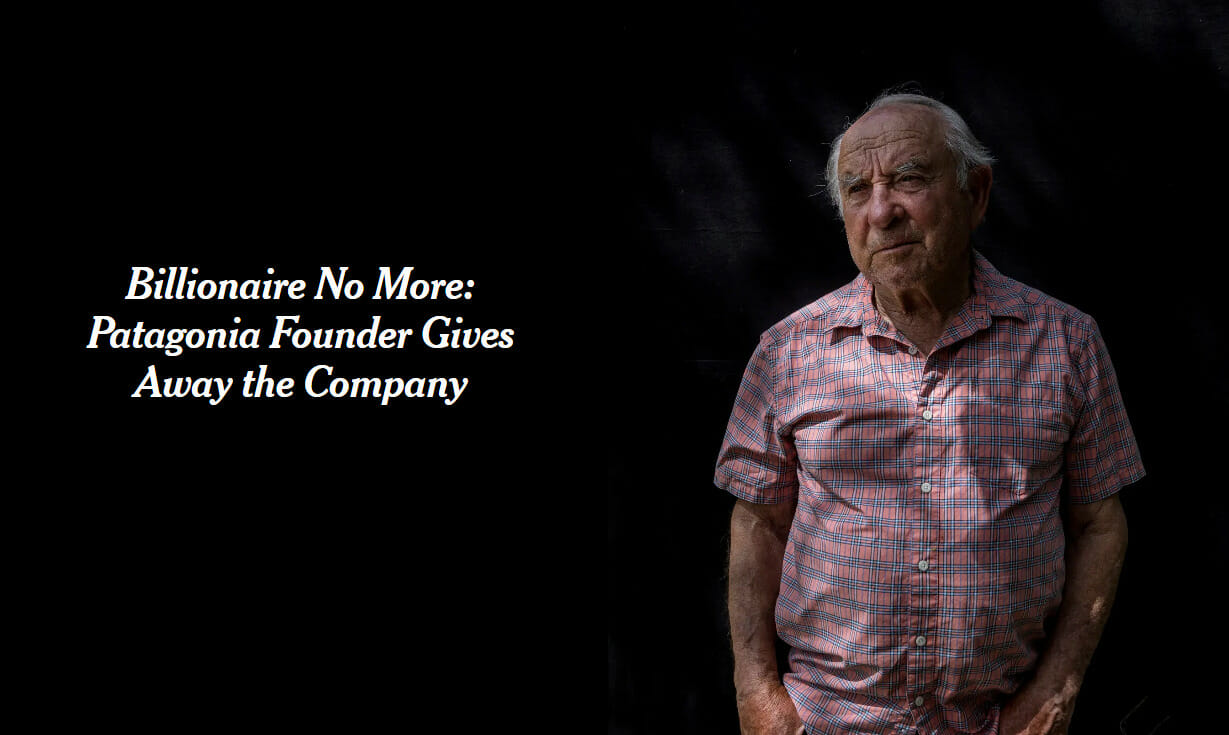 Yesterday, Patagonia founder Yvon Chouinard continued to pave a different path for himself as a billionaire – and officially transferred ownership of the $3B brand to a special trust that guarantees that its $100M+ profits every year will be used to fight climate change and protect the global environment. Unlike the widely known Giving Pledge, this move is more significant and less likely to enrich the givers. But will it inspire more ultra wealthy people or company founders to do the same thing?
Sadly, the answer is probably not. Legendary generosity like this takes a unique personality. The world could certainly use more billionaires who think this way. It is pretty clear that humanity isn't that lucky. 
New Global Study Finds the Emojis That Make You the Most (Or Least) Attractive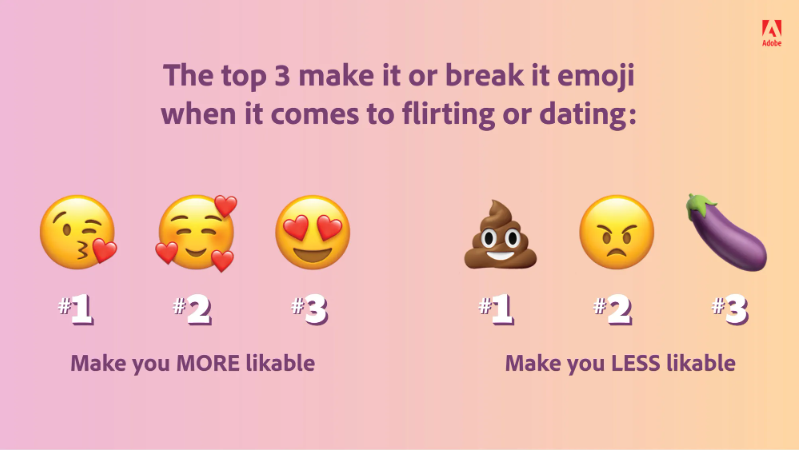 Forget the best and worst pickup lines, now thanks to Adobe all single people have some data on the emojis to use (and which ones to avoid) when trying to appear more attractive. This is just one data point from the recently released 2022 U.S. Emoji Trend Report from Adobe's font team. Other conclusions from the report:
Adding emojis to your messages makes you cooler, friendlier and funnier.

Emojis can boost mental health by making it easier to express ourselves.

The crying while laughing emoji is the #1 favorite for U.S. users.
Back to dating, the study also found that more than half of participants are likely to "use even more emoji" with someone they are interested in. Apparently "emojis make a lasting romantic impression." The data has spoken. Although you probably shouldn't need a survey to tell you sending an eggplant emoji after a first date is a bad choice. 
Even More Non-Obvious Stories …
Every week I always curate more stories than I'm able to explore in detail. Instead of skipping those stories, I started to share them in this section so you can skim the headlines and click on any that spark your interest:
How are these stories curated?
Every week I spend hours going through hundreds of stories in order to curate this email. Want to discuss how I could bring my best thinking to your next event as a keynote speaker or facilitator? Watch my new 2022 speaking reel on YouTube >>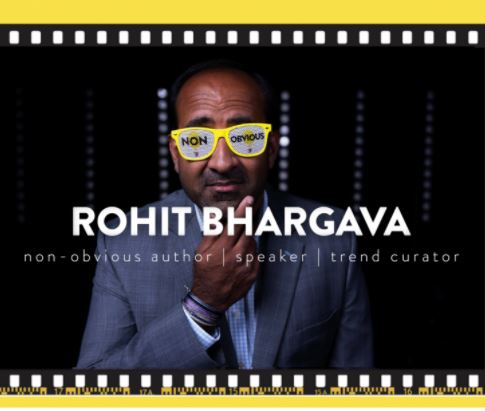 Want to share? Here's the newsletter link:
https://mailchi.mp/nonobvious/338?e=[UNIQID]
Copyright © 2022 Non-Obvious, All rights reserved.
Want to change how you receive these emails?
You can update your preferences or unsubscribe from this list
Get this newsletter directly in your inbox every Thursday! Subscribe here >>