In this edition, you'll read about the "shroom boom" of psychedelic wellness, how one movie's fake CGI kiss didn't fool anybody, why having an ethical wardrobe could mean only buying five new items a year, why everything about Twitter is just getting worse, and ten new megatrend insights from the Dubai Future Foundation.
The "Shroom Boom" Is Bringing Psychedelic Medicine To The Mainstream, After 5 Long Decades
In the 1960s, one of the most promising medical frontiers was the testing of MDMA, psilocybin and LSD – compounds that had the potential to permanently rewire how the brain works, cure PTSD and perhaps more. After many decades of stagnation, the research is gaining momentum once more. Australia just became the first country to officially recognize psychedelics as medicines. At least one US state allows recreational use of psilocybin. We also wrote an entire chapter about "Psychedelic Wellness" in The Future Normal. The attention and growing acceptance has technologists and medical experts alike excited … and many of the rest of us curious about just how much of our own brain power we might unlock for ourselves. 
Movie "You People" (Maybe) Used CGI For A Kiss That Didn't Fool Anybody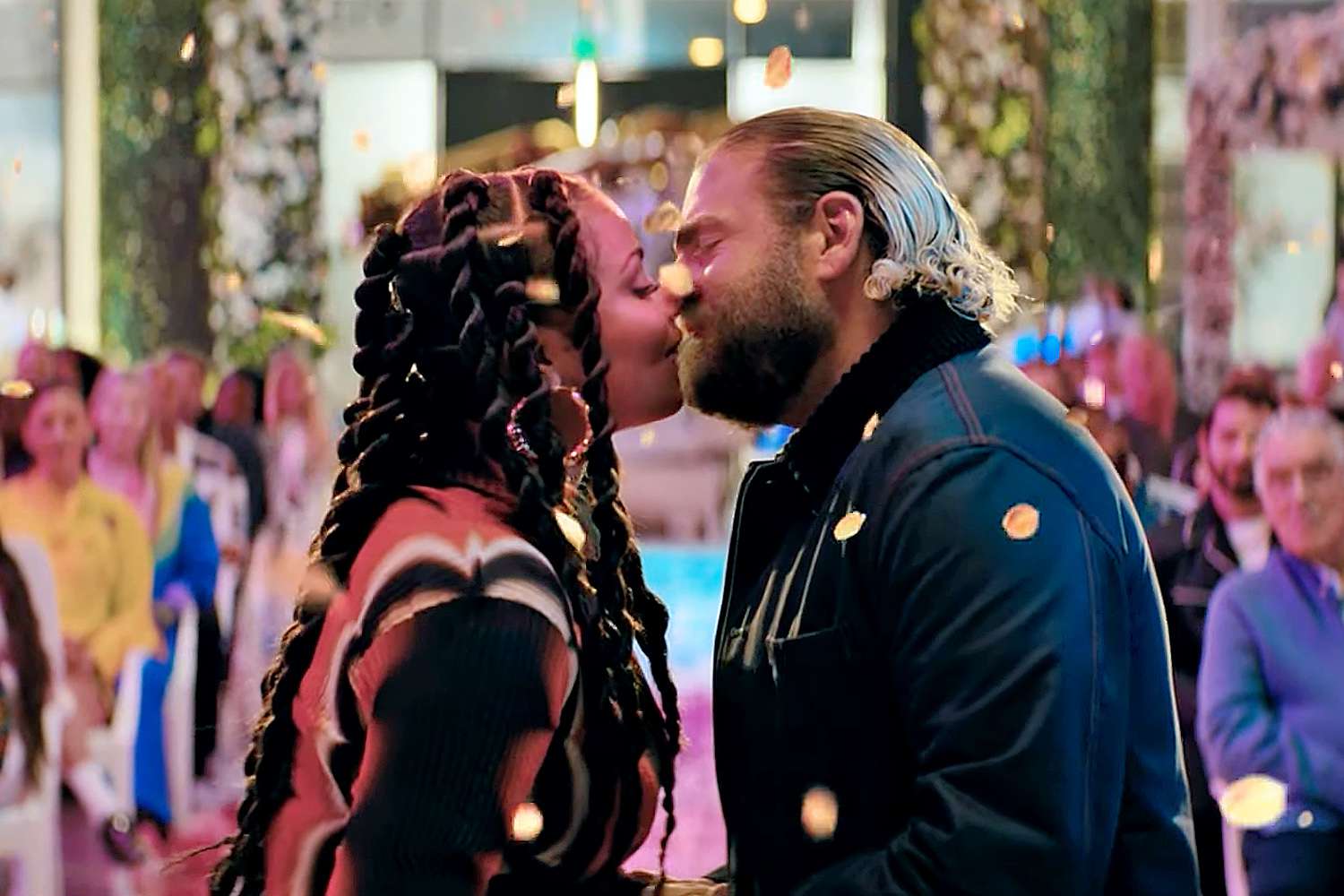 The big story in the entertainment world this week was a co-star's admission that the final kiss in the hit comedy You People between Jonah Hill and Lauren London never actually happened. Instead the rumor is that CGI was used to make the actors kiss, which was either a pointless use of technology or a technical solution to a chemistry problem between two leading actors who didn't want to get close to one another. Either way, the moral of the story is one that plenty of reporters seem thrilled to make … that technology still isn't good enough to convincingly show us love on screen. At least, not yet. 
Want To Save The World? Buy Only Five New Things A Year.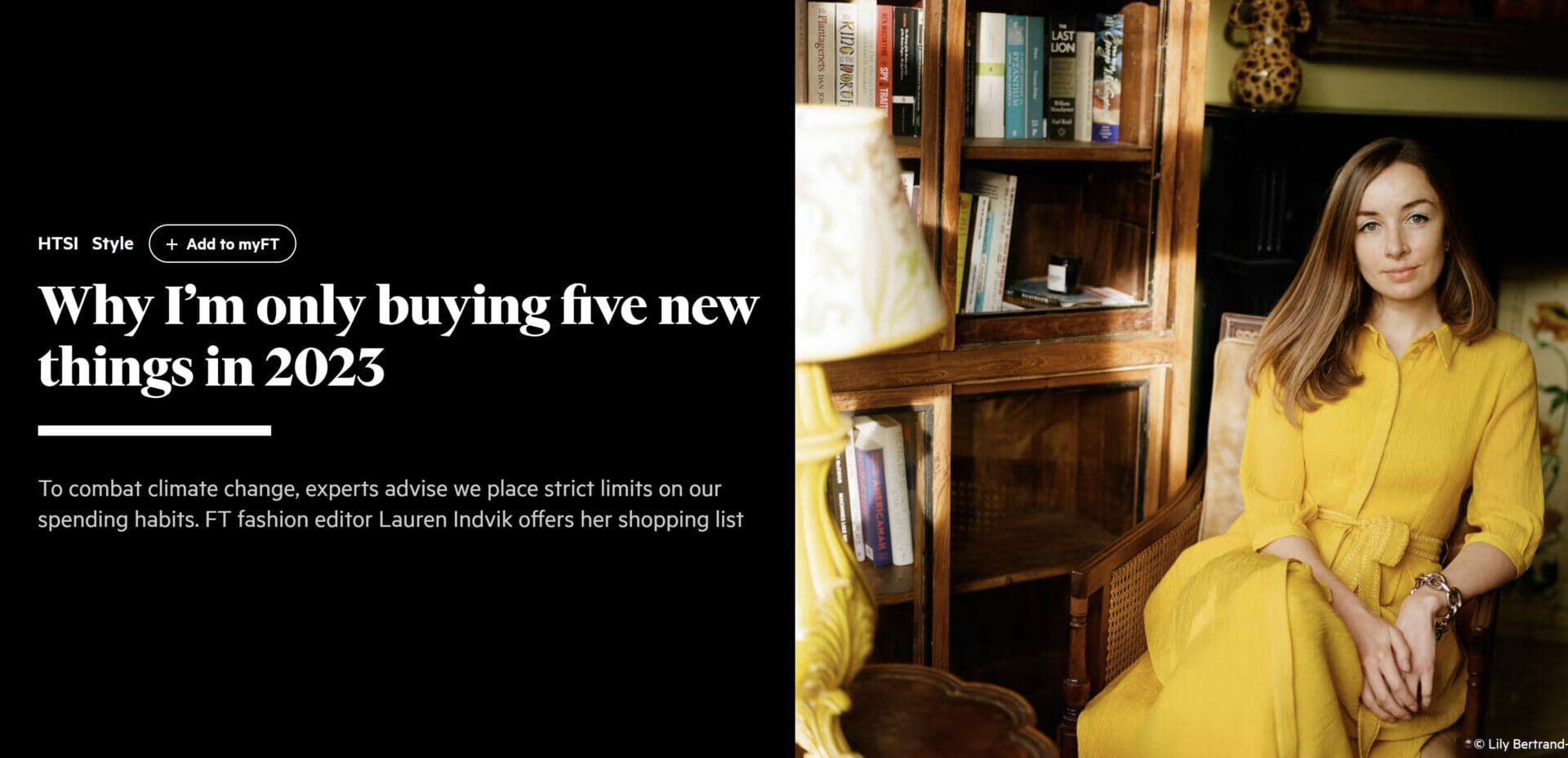 A new study from the Hot Or Cool Institute suggests that "70 per cent of garments hanging in our wardrobes are 'passive' – ie never or only rarely worn." For some people, that estimate is probably low. Reporting on the survey, FT fashion editor Lauren Indvik wrote a piece promising to only buy five new things this year. In past years, she bought 82 items … so this will be a significant cut back for her. Her experiment raises the question of just how many clothes do we really need?
According to the survey, a "sufficiency wardrobe [consists] of 74 pieces, making up about 20 outfits: six for work, three for home, five for working out and sports, two for festive occasions and four for the great outdoors." You're probably over the so-called sufficiency level already. Which means you should donate some of those old clothes. And definitely build your more "ethical wardrobe" by buying less stuff. 
Twitter Fixes All the Wrong Things, Because … No One Knows Why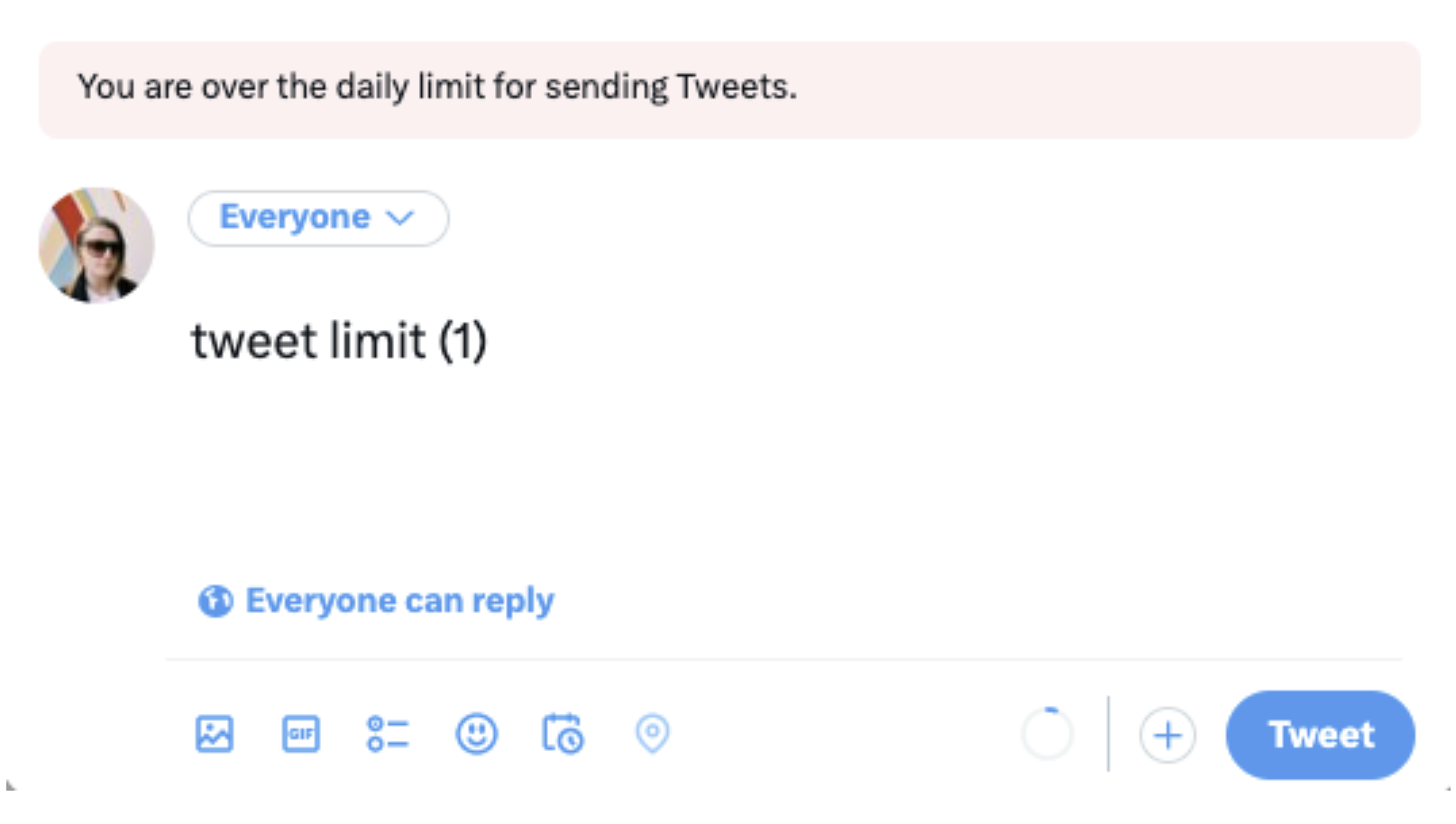 Imagine if you could make every tweet longer. Literally no one has been waiting for this. But now, if you are a Twitter Blue subscriber, you can now post up to 4000 characters in a single tweet. I can almost hear no one celebrating. And then there was the news that Twitter was telling some users they were over the daily tweet limit.
Unfortunately, before anyone could get too excited that a limit even exists, they declared it a bug because (wait for it), the tweet limit is actually 2400 per day, so no one ever gets close. All of this feels like someone sat in a room and asked people what would make Twitter better … and then decided to do the exact opposite.
New Insights and Megatrends From The Dubai Future Foundation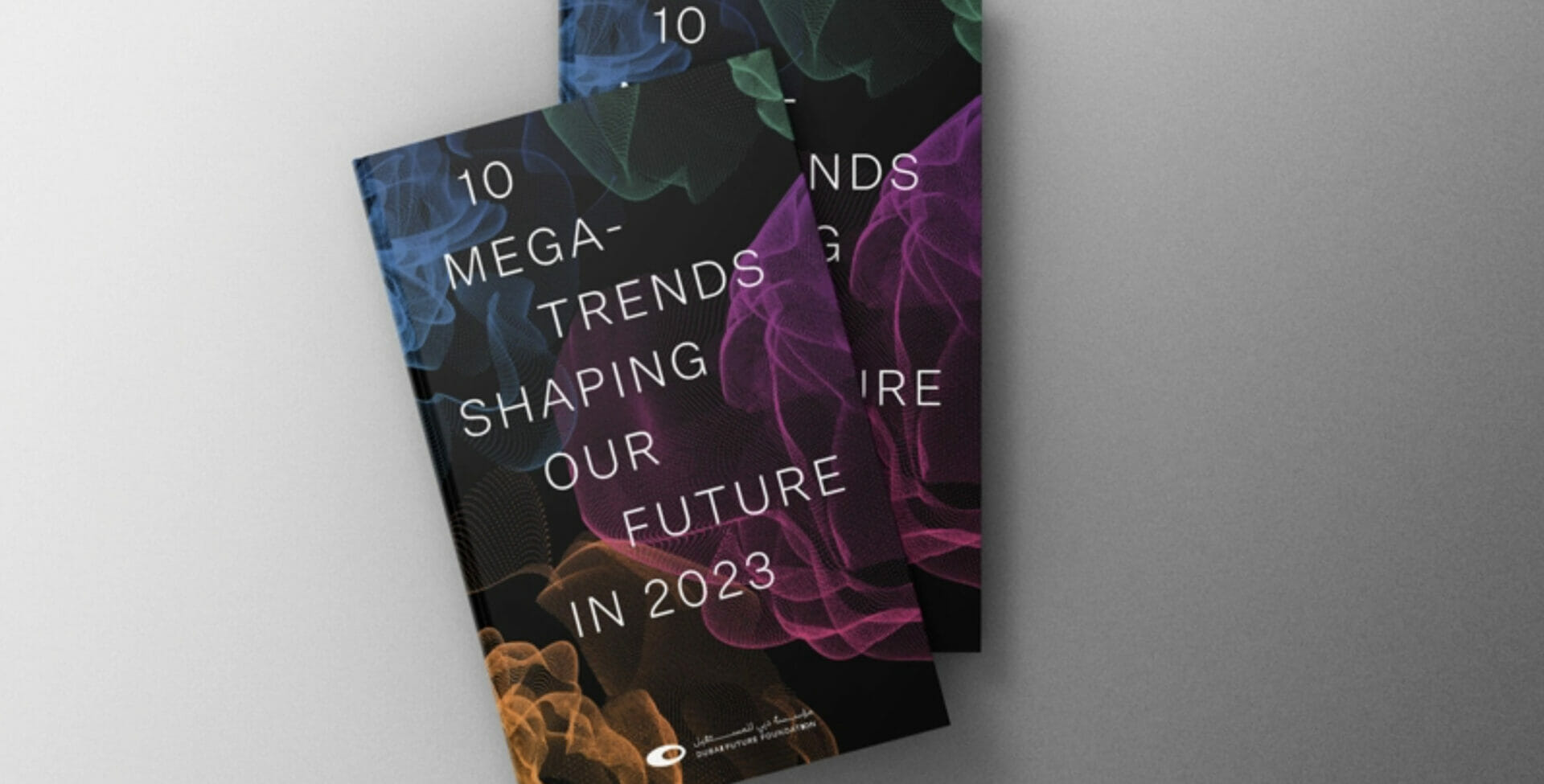 It's the time of year when we see lots of reports about the future. Springwise just came out with their Future 2043 report which collects articles and insights from 20 global futurists about what we should expect in nearly every sector, from retail to mobility. One of the more insightful reports I saw this week came from the Dubai Future Foundation which published their "10 Megatrends Shaping Our Future in 2023."
As you probably guessed, I like the time horizon of this one more with their choice to focus on the present future. The report offers some interesting insights too, from the assertion that by 2025 most marketers will abandon personalization efforts because privacy will present a more significant hurdle, the cyber insurance market will explode because of the prevalence of cyber attacks and institutions will move from net zero to net positive energy policy. You can access the full report in English or Arabic in a PDF download from their website.
Super Bowl Marketing Trends To Watch – A Preview of the Big Day
What should you expect on the biggest marketing and advertising day of the year? This early roundup from AdAge suggests a few potential trends that are already emerging from the ads that have been released before the big game this year. Nostalgia, brand collaborations and the return of QR codes seem to be high on the list. If you're a longtime reader of this newsletter you know that I'll be doing a special edition on Monday morning after the Super Bowl spotlighting the best and worst of marketing strategy from the big game, so stay tuned for that. And if you want to catch up on previous years, here are a few links for my analysis from past years' Super Bowl ads here. Spoiler alert – my pick for worst marketing strategy last year was Amazon, and the best was Vroom.
Even More Non-Obvious Stories …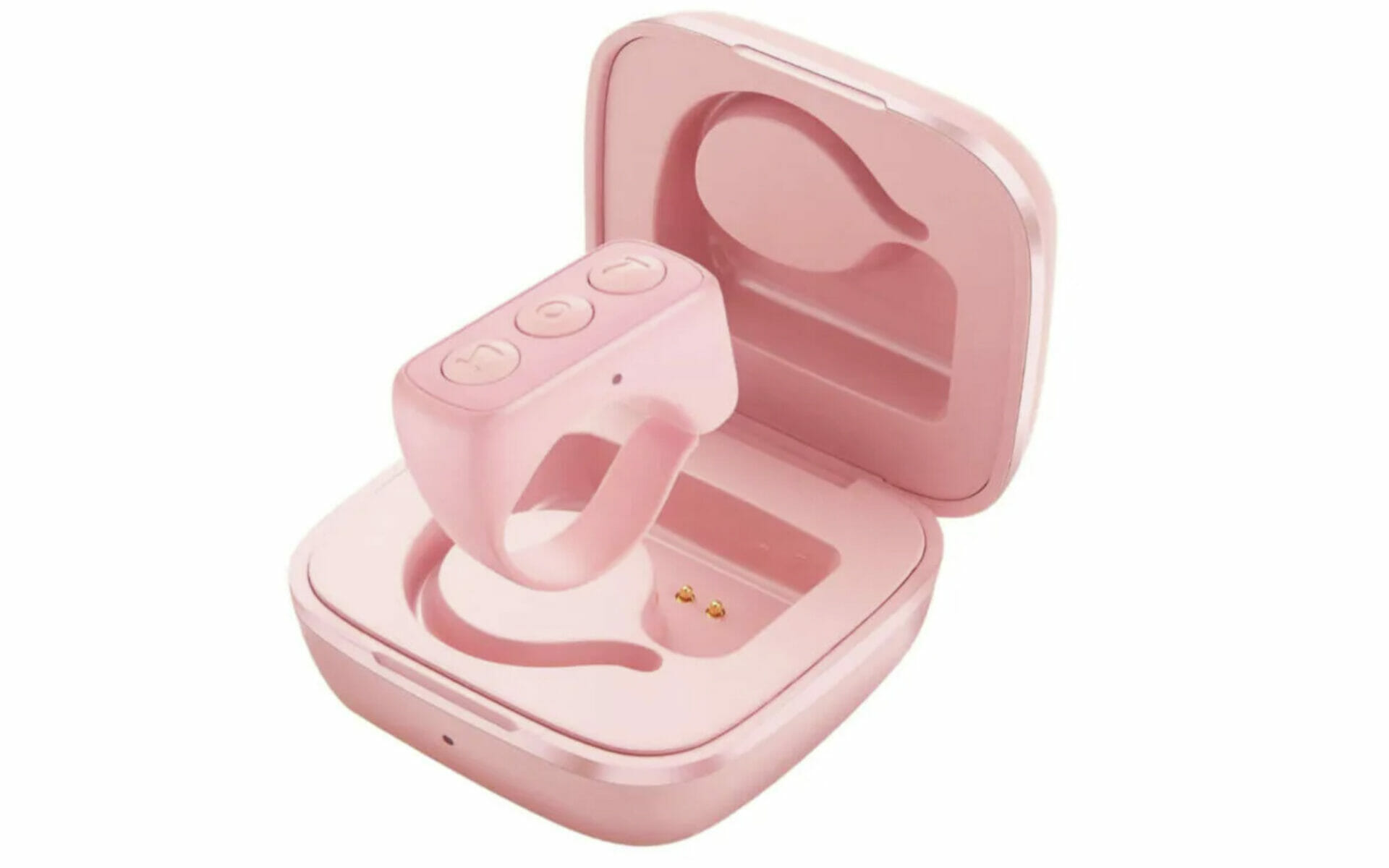 Every week I always curate more stories than I'm able to explore in detail. Instead of skipping those stories, I started to share them in this section so you can skim the headlines and click on any that spark your interest:
How are these stories curated?
Every week I spend hours going through hundreds of stories in order to curate this email. Want to discuss how I could bring my best thinking to your next event as a keynote speaker or facilitator? Watch my new 2023 speaking reel on YouTube >>
Get this newsletter directly in your inbox every Thursday! Subscribe here >>