The most interesting and non-obvious stories of the week.

Dear <<First Name>>,
Can an emotional new exhibit to commemorate murdered children inspire cowardly lawmakers to finally act on gun safety? What's behind the new trend of people opting to marry themselves? How much social sharing is too much when it comes to posts about children?
Why do so many people blindly believe Tech CEOs have the answers to all of life's problems? Will the bold Future Library project in Oslo inspire the next generation to think longer term than people today seem able to? These questions and lots more stories are tackled below in this week's non-obvious newsletter. Enjoy!
Radical Self-Love = Marrying Yourself?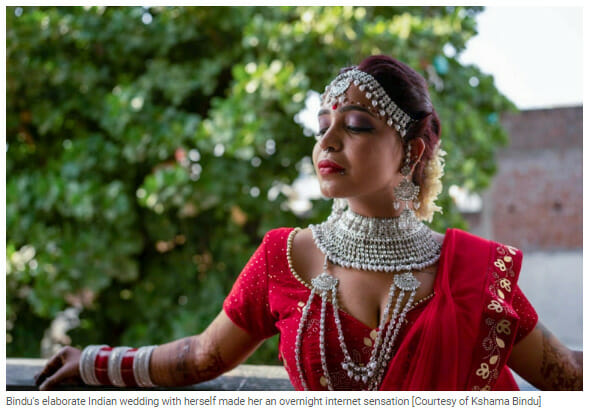 Beyond monogamy or polygamy is "sologamy": the act of marrying yourself. Described as "a radical move against patriarchy," an Indian woman named Kshama Bindu attracted global media attention this week by choosing to marry herself. Before you dismiss this as a desperate act from an aspiring influencer trying to get famous, you should know Bindu's story. Sexually abused at the age of 8, she says the idea of sologamy occurred to her after watching a Netflix show.
Though her decision may seem unique, it turns out sologamy has been a growing trend over the psat few years. There are even services offering a "Self-Wedding-In-A-Box." According to most psychoanalysts, sologamy is most often a declarative form of self-healing … a way for people to overcome past trauma and publicly embrace their current selves. 
The #NRAChildrensMuseum Reminds Us What Happens When Cowardly Politicians Don't Act On Gun Safety
Here's a sad statistic: in 2020 firearms surpassed automobile accidents to become the leading cause of death for children in America. To commemorate this sobering truth, the #NRAChildrensMuseum uses the visual installation of 52 empty school buses to represent the 4368 (and counting) innocent victims of school shootings. The busses are lined up in the shape of an AK-47 and the campaign is designed to send a clear signal to U.S. lawmakers that these deaths were mostly preventable. 

The problem is, the people who have the power to prevent these tragedies by enacting reasonable gun safety laws are largely afraid to speak up out of fear of inviting the criticism of the powerful gun lobby led by the NRA. As slain student Joaquin Oliver wrote five years before he died in the Parkland shooting, "you shouldn't have anything against background checks if you're innocent." Unfortunately, the 50 Senators who have taken NRA money AND refuse to vote for implementing sensible gun safety laws are anything but innocent. 
Are TikTok Moms Exploiting Their Kids To Get Famous?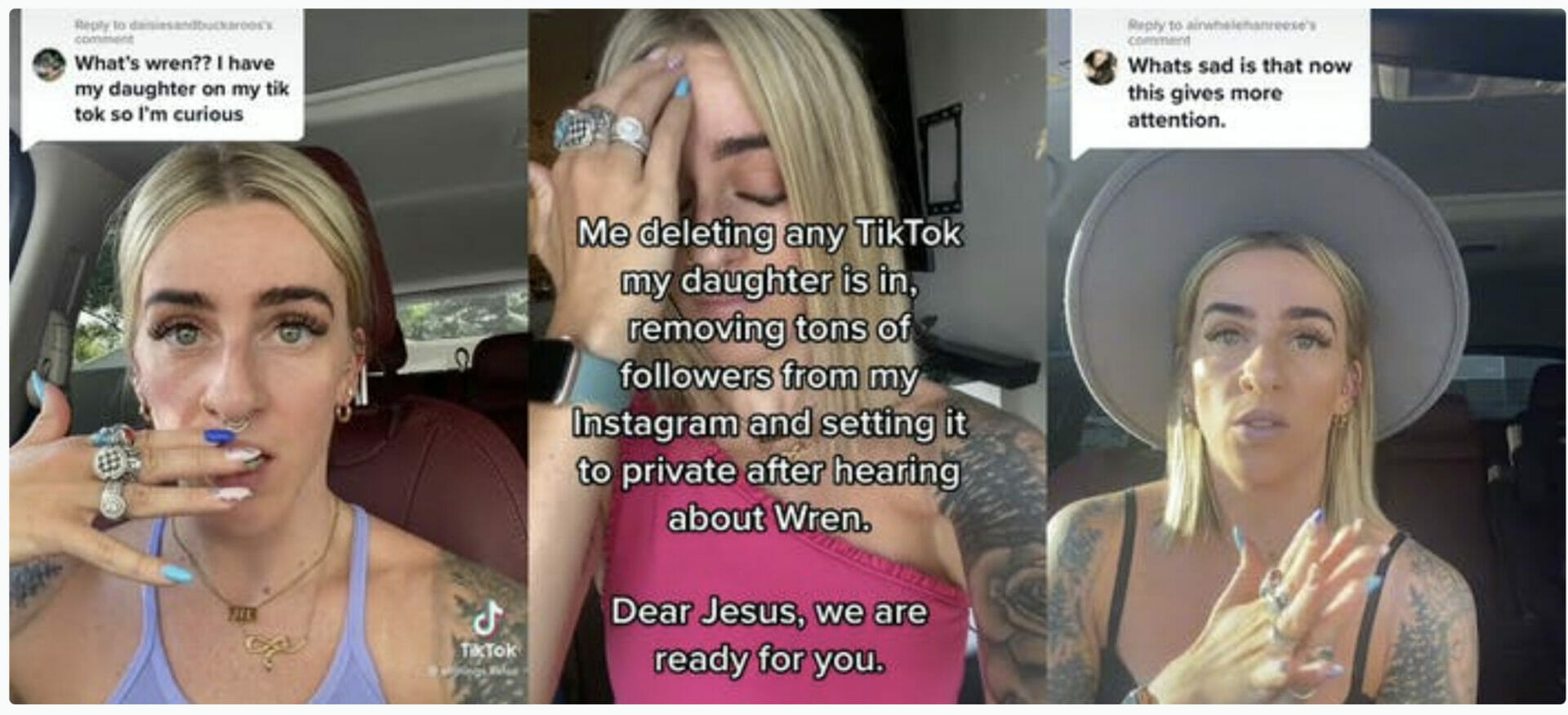 Wren Eleanor is a cute little three year old girl born with a ready-made stage name. She's also the inspiration for the vocal #savethechildren campaign that has brought a critical spotlight to the growing number of TikTok moms who simultaneously celebrate their motherhood, while possibly exploiting their kids online to build a following and profit from the cuteness. The recent backlash raises some difficult questions.
Should we blame the moms if their photos and videos are liked or saved by creepy social media users? And who draws the line between a cute bath time photo, and an image that inappropriately sexualizes a little girl? Ultimately, the story is causing some of the most prolific Tiktok moms to ask questions of themselves that they probably should have asked earlier. Such as whether all the likes and followers are really worth it.
Inside the Self-Shamanification of Silicon Valley Tech CEOs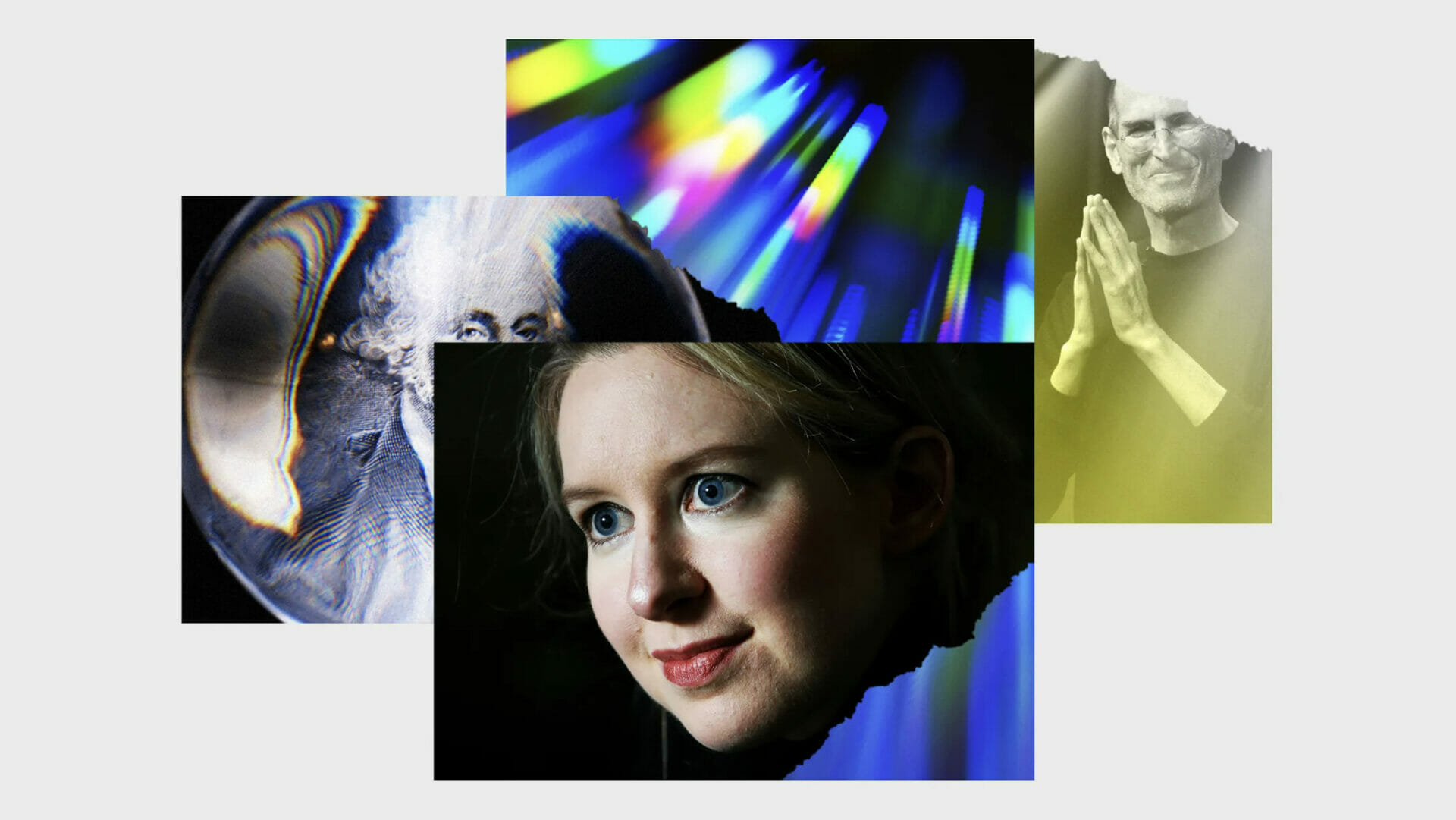 Sometimes a story seems so long overdue it is surprising I haven't read it (or someone hasn't written it) yet. This week Manvir Singh wrote in WIRED about the "self-shamanification" of tech CEOs. It is a clever way to describe what anyone in the tech industry has likely already witnessed.
From intermittent fasting to mixing butter in your coffee, the routines of the tech industry's rich and quirky have been around for years. Yet as this article notes, the practice of Shamanism is ancient and global. Typically, Shamans of all sorts "promise control over the uncertain." They overcome skepticism often through some form of self-denial which makes them appear supernatural. All of which makes us think their credibility comes because of these unique habits. Or at least that it is fueled by them.
Over time, eventually the idolatry stops, the skepticism takes over and we realize that most of these self-declared shamans were rarely worthy of all the admiration in the first place. Those secrets of success that were once celebrated are now seen for what they always were: quirky habits of undeniably original but otherwise average people.
Oslo's Secret Future Library Holds Books To Be Published In 100 Years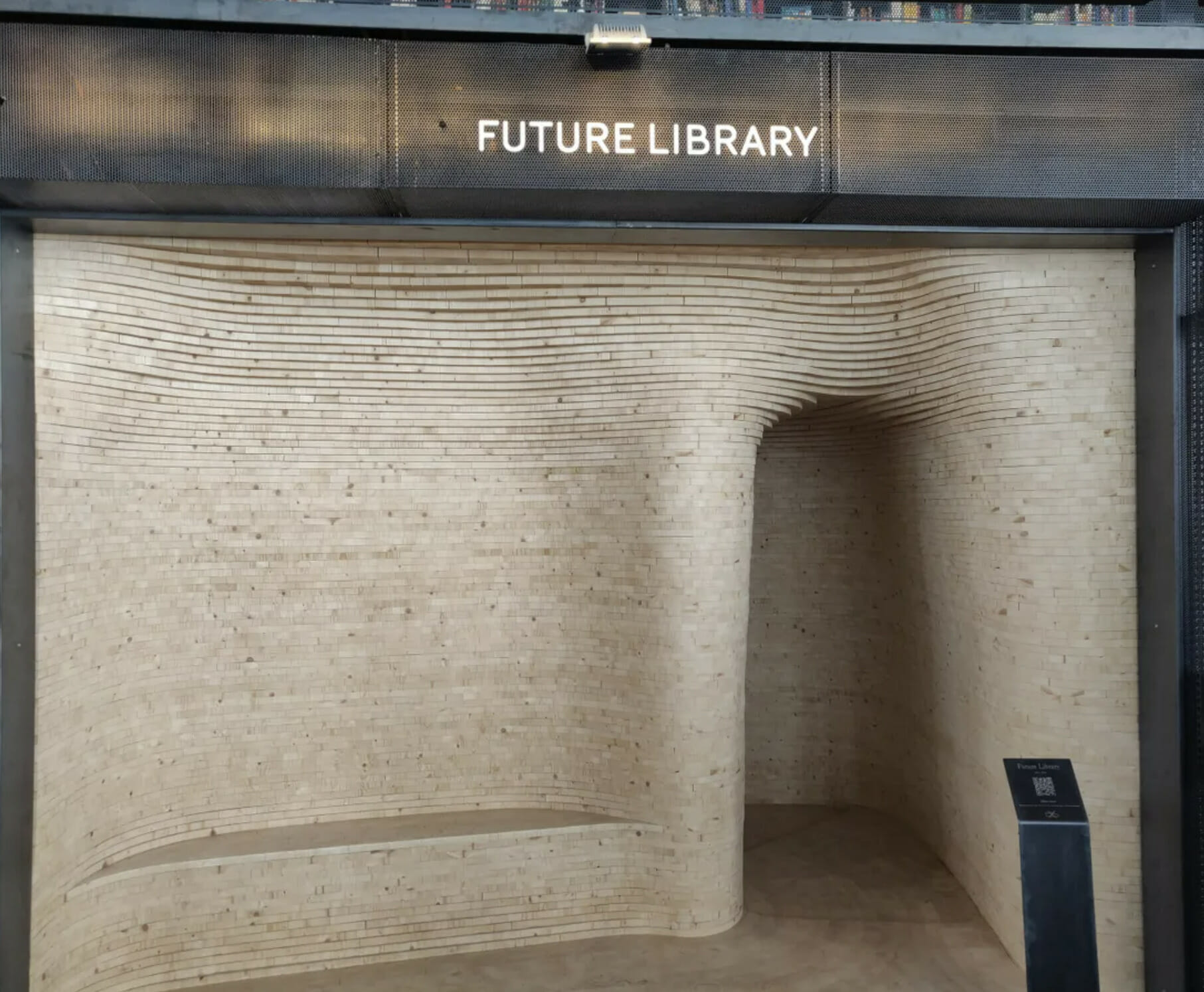 Every year since 2014, the team at the Future Library commissions a different writer to provide a story that will be held in their secret "silent room" in a plated glass drawer for a century. Eventually, all the collected works will be published in 2114 using paper made from long-living local spruce trees that are being planted in the area around Oslo's main city library.
The project was conceived by a Scottish artist named Katie Paterson who specializes in creating works of art that poetically explore humanity's relationship with time. The most interesting part of this story isn't the book itself. Instead, it's the challenge this library poses to future generations to protect and care for something that is meant to outlive us all.
Even More Non-Obvious Stories …
Every week I always curate more stories than I'm able to explore in detail. Instead of skipping those stories, I started to share them in this section so you can skim the headlines and click on any that spark your interest:
How are these stories curated?
Every week I spend hours going through hundreds of stories in order to curate this email. Want to discuss how I could bring my best thinking to your next event as a keynote speaker or facilitator? Watch my new 2022 speaking reel on YouTube >>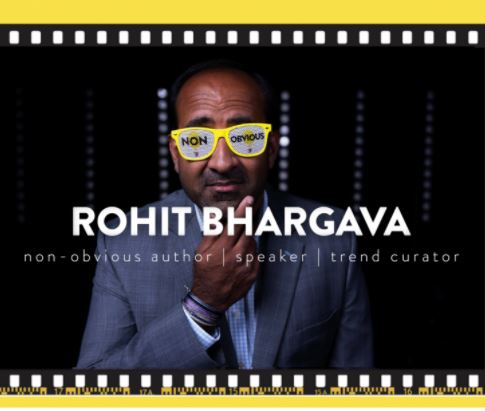 Want to share? Here's the newsletter link:
https://mailchi.mp/nonobvious/330?e=[UNIQID]
Copyright © 2022 Non-Obvious, All rights reserved.
Want to change how you receive these emails?
You can update your preferences or unsubscribe from this list
Get this newsletter directly in your inbox every Thursday! Subscribe here >>