Dear <<First Name>>,
Our Non-Obvious Book Awards are finally here! This week you'll see a list of our picks for the top 100 non-fiction books of the year and on 12/1/22 we will announce the Shortlist and winners in a live episode of my Non-Obvious Book Review. Other stories this week will explore global space forces, why we only value artists after they die, awkward workshops and a whether it is really as difficult as billionaires complain to give away large sums of money. Enjoy the newsletter this week and the book selections!
Announcing The 100 Best Non-Fiction Books of 2022 On Our Non-Obvious Book Awards Longlist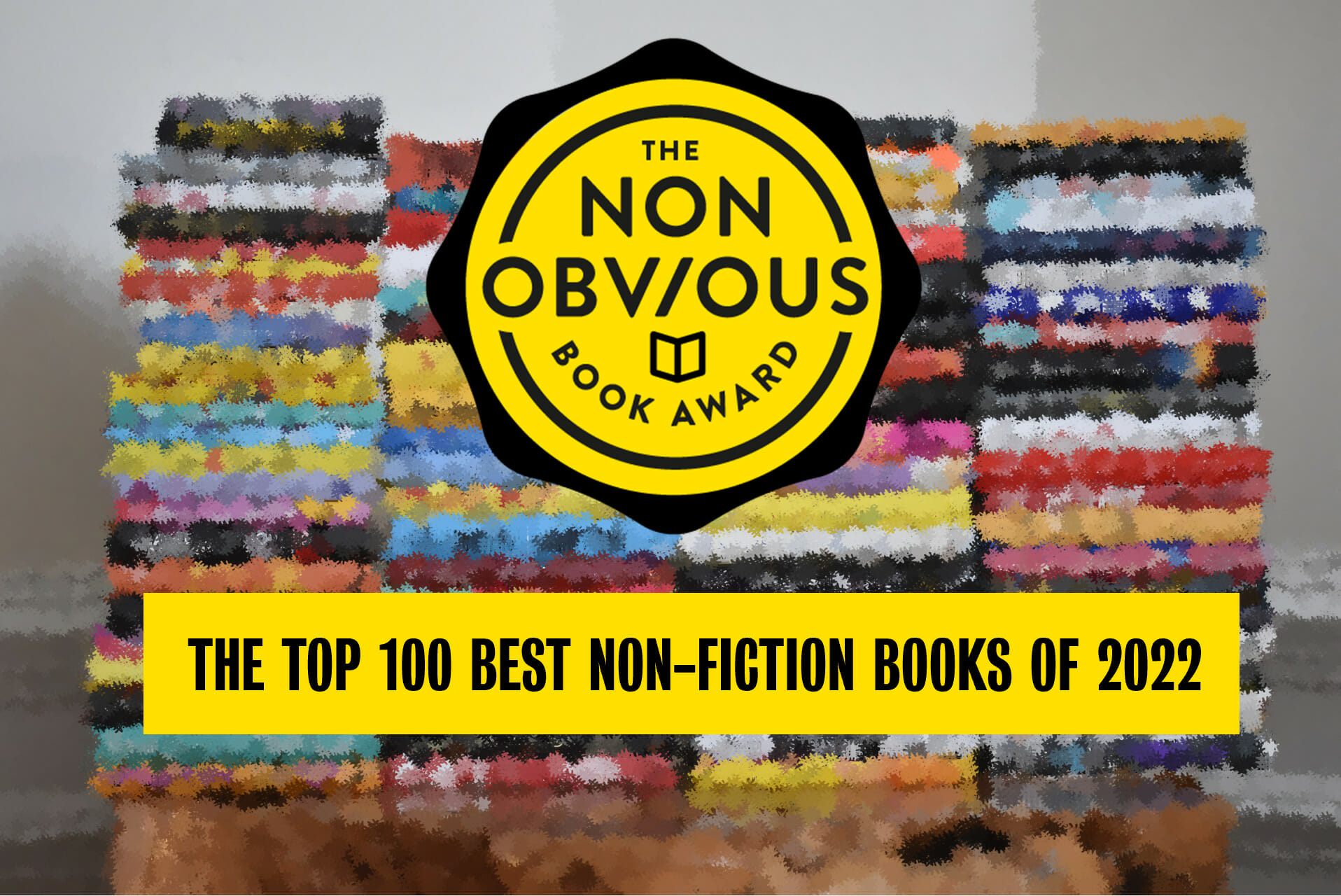 SEE THE FULL 2022 NON-OBVIOUS BOOK AWARDS LONGLIST
It's mid-November and this time of year means one thing for our team over here at Non-Obvious Company … it's Book Awards time! This year we considered a record number of titles for our awards (more than 1000 non-fiction books from publishers of all sizes) and narrowed the list to our selections for the top 100 non-fiction books of the year which made the Non-Obvious Book Awards Longlist. Our choices are a diverse set of titles that talk about everything from zoning cities to speaking with whales.
How are books chosen? We consider every aspect of a book, from its writing and quality of the ideas to the originality of the work. We are, of course, looking for "Non-Obvious" ideas above all. What this means to us is a concept or way of thinking that we haven't seen before. Something uniquely interesting and useful. An idea that makes us think.
In the coming weeks, I will be sharing reviews of the selected titles and on December 1st at 11am EST we will live stream an episode of my Non-Obvious Book Review Show where I announce the 10 books that made the Shortlist and our 5 top winners. During the show, I will also share my picks for the books with the best titles and covers as well as share some insights on the five biggest book trends of the year. If you love books, you won't want to miss it!
Why Do We Only Value Artists Once They Are Dead?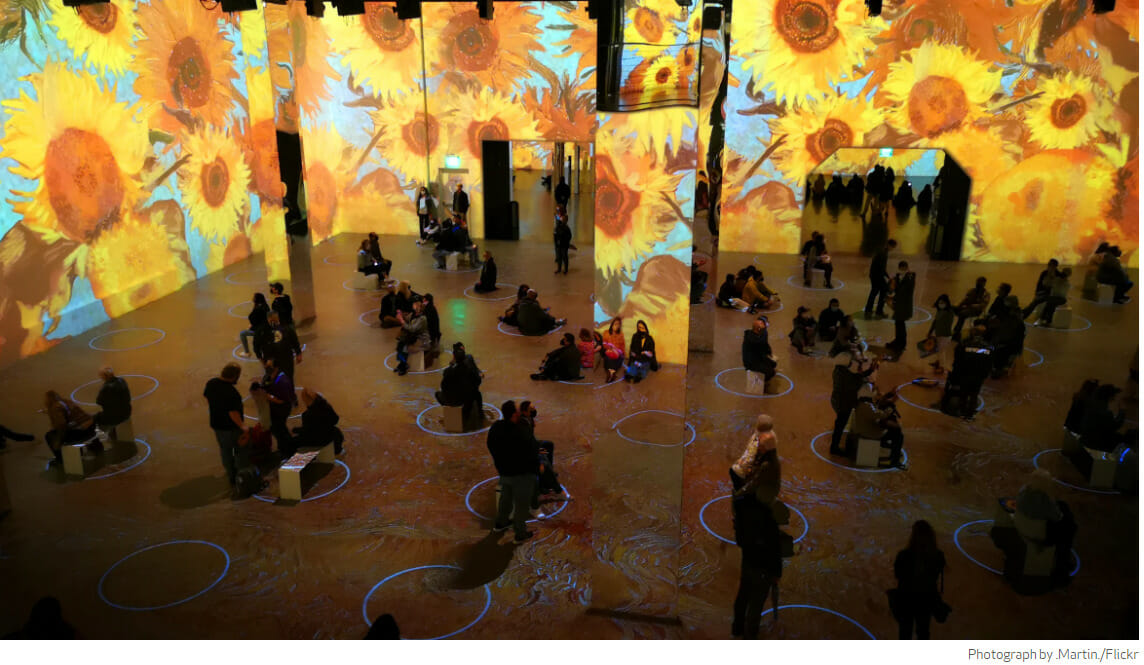 Last year we bought tickets to The Immersive Van Gogh (IVG) experience where animated versions of the artist's paintings were projected onto huge walls as ticket holders literally lay down on the ground to soak in the artistry. And to share it on Instagram, of course. What I didn't consider in the moment was how this manufactured immersion might also be "exploiting the labor of living artists," as Abbey Fenbert writes for Catapult magazine.
A former employee at IVG herself, she writes about how working there offered a slice of redemption for artists like herself as organizers promoted the idea that they were nobly "making art more accessible" while also raking in hundreds of millions of dollars. Surrounded by branded pillows and jigsaw puzzle versions of paintings, it was hard for her not to recoil at the rampant commercialization of a tortured artist. As Fenbert writes: 
"Cynicism was one of the few things that came cheap at IVG … maybe in his final hour Van Gogh did catch a glimpse of his own past refracted onto the distant future. 'In the life of a painter,' the voice-over quotes from the shadows of the Experiential Hallway, 'death may perhaps not be the most difficult thing.'"
Is It Actually Hard To Give Away Billions of Dollars In Your Lifetime?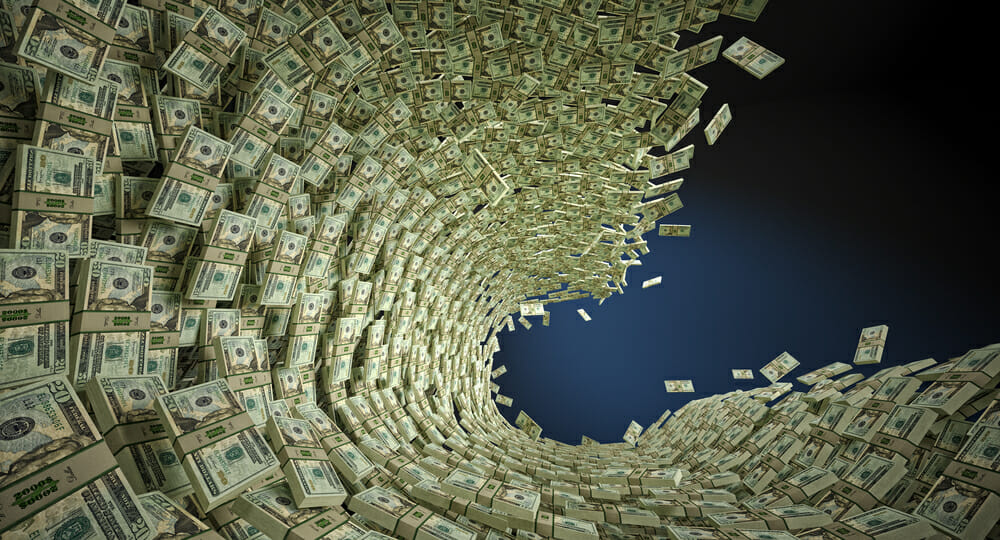 This past week, Amazon announced 10,000 layoffs as founder Jeff Bezos conveniently timed his pledge to give away most of his money. Aside from Bezos' obvious attempt to distract media from covering the layoffs, one of his quotes about the difficulty of giving away large sums of money stood out: "the hard part is figuring out how to do it in a levered way … it's not easy. It's really hard."
His quote got me wondering: is it really that hard to give away billions of dollars? It seemed to be for Microsoft founder Paul Allen. As The Atlantic wrote after he died: "it's a sign of just how broken the American system of wealth is: A billionaire pledges to give away half his fortune and, despite donating generously and spending liberally, ends up with even more money than he had before." More recently, when Mother Jones wrote about how MacKenzie Scott gave away almost $4.2 billion in the span of four months, they noted that it took an entire team to manage her giving to over 300 organizations.
Perhaps the real answer to the question is that it is possible to give away that much money, but only if you run it like a dedicated business. So here's an idea for the billionaires who say they want to give more … instead of laying people off, why not create a Foundation like the Gates and hire those people to help figure out where and how to give money more quickly and sustainably to those who deserve it. Or you can just start by giving $25,000 a year to every hardworking public school teacher in America (all 3 million of them). That should take care of the first $75 billion. 
Awkward Flyers You'll Want To Post Around Your Neighborhood and Work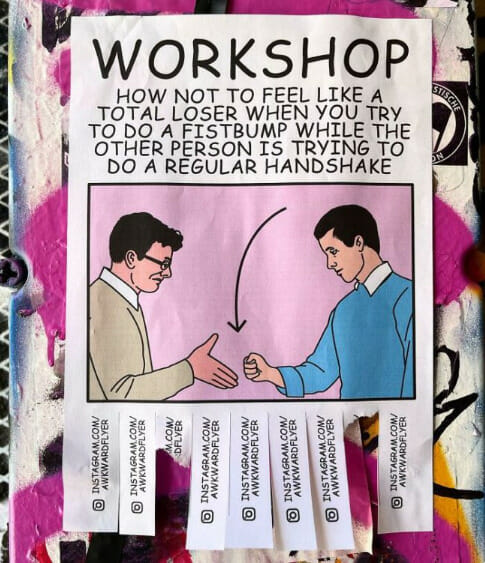 Bump or shake? Ah, the delicious awkwardness of going for the wrong greeting. We've all been there. These relatable moments are the inspiration for a series of faux flyers for workshops that should exist but don't to help you deal with these inevitable situations. The @AwkwardFlyer Instagram account has a treasure trove of past flyers that are highly entertaining to scroll through (warning – some are NSFW).
Aside from offering a fun diversion, there is also an exceeding clever marketing lesson here. These are all branded with tear strips that reference the creator's Instagram handle so even when people share the images online without credit, sharers can still find their way back to the original account.
The UN Is Using Satellites To Catch Polluters, And We All Are Avoiding a Space War (So Far)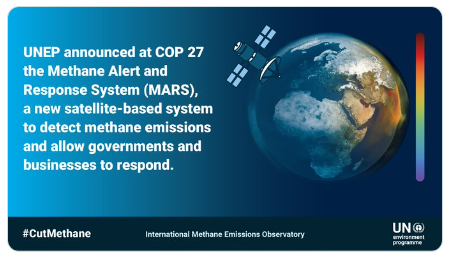 This week the UN announced they will be launching the IMEO (International Methane Emissions Observatory) where satellites will be used to monitor Earth and spot the biggest methane emitters. The new system will be able to catch who is breaking laws, and more regularly be able to validate actions related to environmental promises made by corporations to hold them accountable.
While the idea of policing the Earth from space may seem farfetched, it's a less weaponized example of a growing range of initiatives from nations to build extraterrestrial space abilities. The United States Space Force is a real organization (even though its website looks thoroughly fictional). Only China has also established its own official Chinese Space Force so far but apparently lots of other countries want one too and have already built up some space defense capabilities. The good news is, no one wants a space war so far. Hopefully it will continue to stay that way.
Even More Non-Obvious Stories …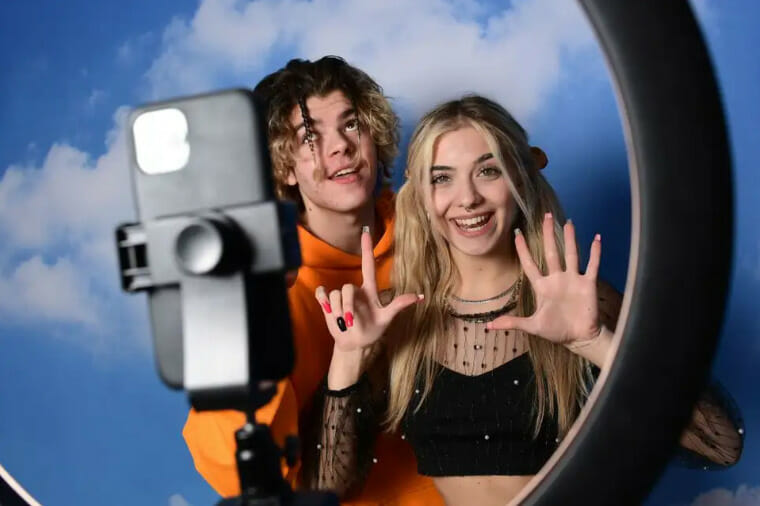 Every week I always curate more stories than I'm able to explore in detail. Instead of skipping those stories, I started to share them in this section so you can skim the headlines and click on any that spark your interest:
How are these stories curated?
Every week I spend hours going through hundreds of stories in order to curate this email. Want to discuss how I could bring my best thinking to your next event as a keynote speaker or facilitator? Watch my new 2022 speaking reel on YouTube >>
Get this newsletter directly in your inbox every Thursday! Subscribe here >>