The most interesting and non-obvious stories of the week.



Dear <<First Name>>,
A big welcome to all of you who will be joining us at one of our Non-Obvious events at SXSW this coming weekend! In this newsletter, you'll read a curated list of the most interesting stories of the week. In this edition, we'll explore the truth about controversial legislation, why Amazon shutting their retail bookstores is a good thing, the curious story of the woman who built the "potato hotel," why Americans are eating healthier and who's really to blame for the racist hiring practices of elite boarding schools. Plus bonus stories about unusual things that only exist in Japan, high-speed ramen delivery and a startup drilling operation that will suck energy from 12 miles deep in the Earth. Enjoy the stories!
Why Amazon Shutting Their Book Stores Is Good For Retail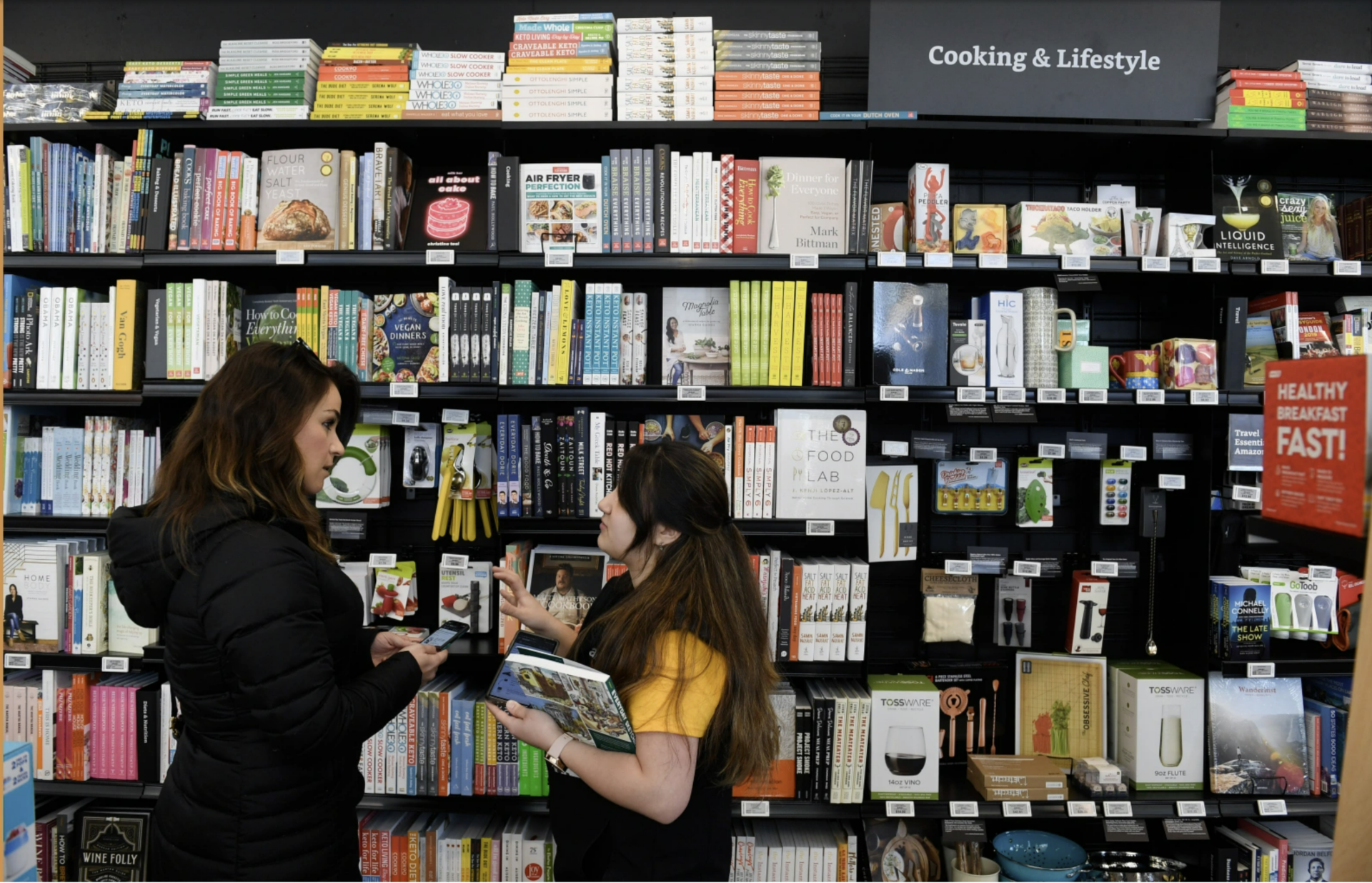 A few years ago when Amazon announced they would be starting a line of physical retail stores, their assault on bookstores seemed to be complete. This week the online retailer announced they would be closing over 60 stores and moving out of the book retail space. Some saw this as a sign that bookstores themselves are no longer viable. Actually, the significance of this might be exactly the opposite. Amazon's retail experiments never truly recreated what people love about bookstores. Curation was done by algorithm instead of by humans. Books were confusingly organized by star rating. The retail experience was designed for transactions rather than browsing. And perhaps most importantly the brand itself was repellant to real book and bookstore lovers who blame Amazon for slowly killing community bookstores. Now that Amazon is out of retail for books, there may be more space for bookstores to thrive as the retail community hubs they have always been.
Elite Private Schools Only Hire White Teachers. What If It's Not Their Fault?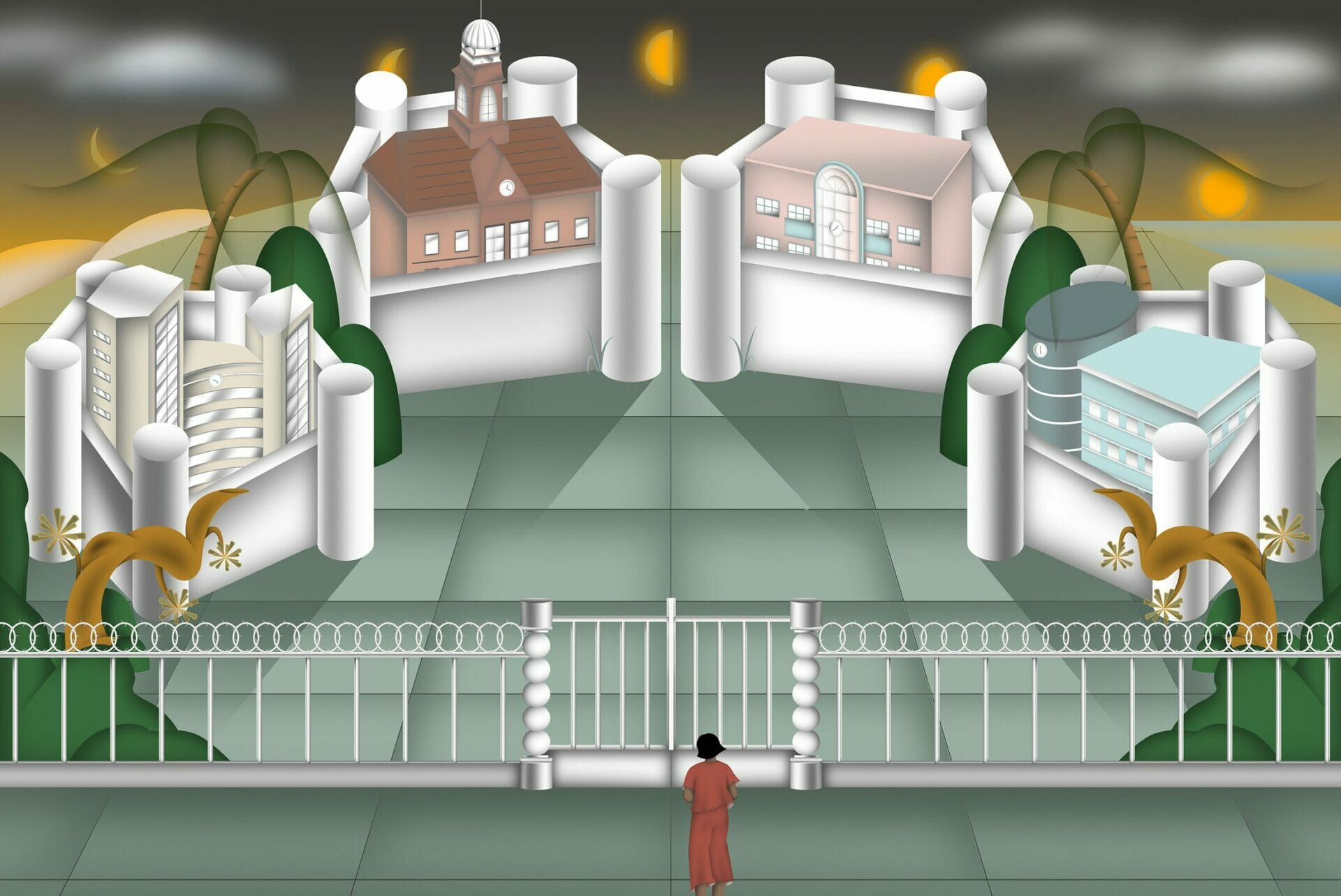 There are elite boarding schools today that have job ads for teachers which state "white only" in the ad. This is happening today, in 2022. That might seem hard to believe, but according to this Businessweek feature article, not only is it commonplace amongst top level international schools, it is not even being hidden. Your first reaction upon reading this story may be to blame the schools. How can they practice racism in such a brazen way? It turns out the real architects of this policy are wealthy entitled parents (often expats) who demand their their children are only educated by white teachers. Parents of children in these schools should be ashamed of their community and the lesson their insistence sends to their kids. This is a despicable case study of systemic racism at its worst … literally taught to children in schools.
The Woman Who Builds The Most Unique Airbnb's In The World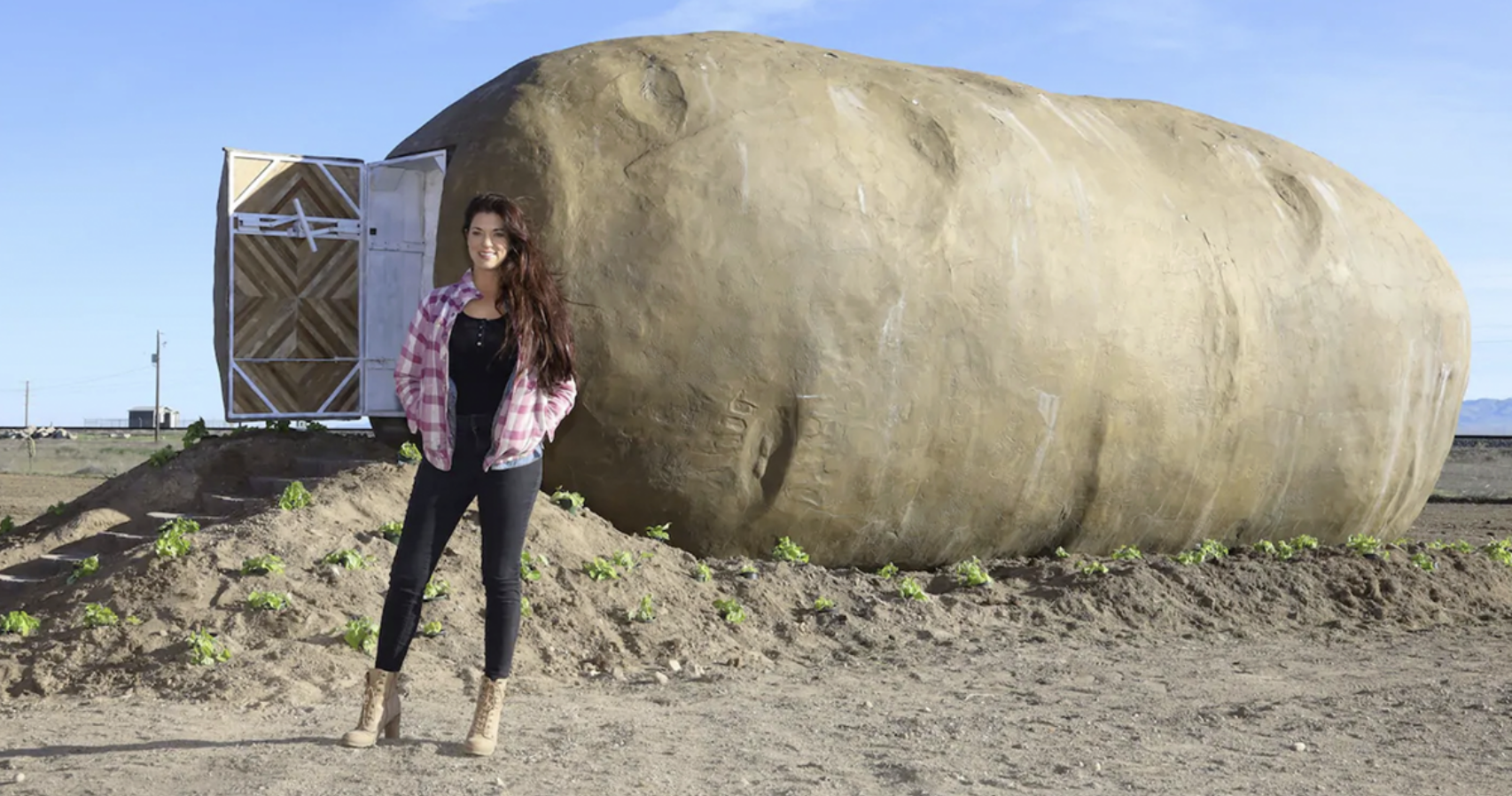 Last year while researching unique Airbnb destinations for our Non-Obvious Getaways program for event planners, I came across the legendary Potato Hotel. It's a room shaped like (you guessed it) a potato. It turns out that's just one of the engaging creations of an expert Airbnb builder named Kristie Wolfe who has been behind some of the most fascinating properties on the site, from tree houses to the "Hobbit House." In this profile, she shares her inspiration, how she got into the business and where she gets her creative ideas. It's an engaging story of someone falling into the work that eventually becomes their passion and one that might inspire you to seek out a more unusual place to stay on your next trip.
The Truth About Controversial Legislation and Why It Matters
Florida legislators this week passed a bill that was alternately called the "Don't Say Gay" bill by opponents and the "Parental Rights In Education" bill by supporters. The bill essentially bans conversations about gender identity or sexual preference in primary school classrooms for younger children. Those opposed to it describe it as another way to reduce the rights of LGBTQ individuals and as a stepping stone to wider discrimination. Supporters say it is reasonable to protect children in primary school from topics they feel they are too young to learn about. As with much of legislation, the battle is really about the precedent that is being set here.
Is it acceptable to set some topics off limits in schools and to forbid discussions in educational settings? Our should schools be exactly the place where these types of conversations do happen? For those really engaged in this debate, the real concern is which path we will take. Are we building a world where topics like sexuality and gender orientation can be discussed with respect, or one where we are afraid to even have a conversation about it?
Why Americans Started Eating Healthier, Despite What You Hear
There are plenty of stories of unhealthy foods making us fatter and sicker. Yet as cultural anthropologist Grant McCracken points out, on the whole over the past fifty hears our foods have been getting healthier and healthier. As he writes:
"In around 50 years, our culture changed one fundamental piece of how it defined the world. Food and eating. Fitness, bodies, clothing followed suit. Sugar, salt and fat continue to fight a rearguard action in the national economy and most of our diets. But the jig is up. The word is out. We are moving on. There is much more to say here. Chiefly the HTH (how the hell) did this happen? How do our culture transform itself?"
The reasons are many, but his bottom line conclusion is a hopeful one: "There is no part of a culture that cannot be reformed, perhaps even transformed."
Even More Non-Obvious Stories …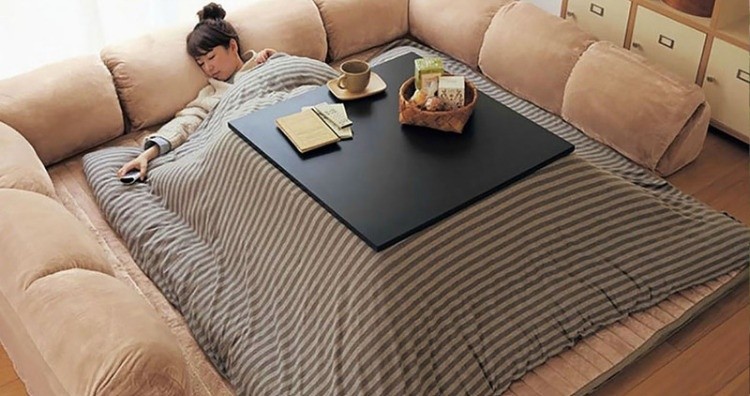 Every week I always curate more stories than I'm able to explore in detail. Instead of skipping those stories, I started to share them in this section so you can skim the headlines and click on any that spark your interest:
How are these stories curated?
Every week I spend hours going through hundreds of stories in order to curate this email. Want to discuss how I could bring my best thinking to your next event as a keynote speaker or facilitator? Watch my new 2022 speaking reel on YouTube >>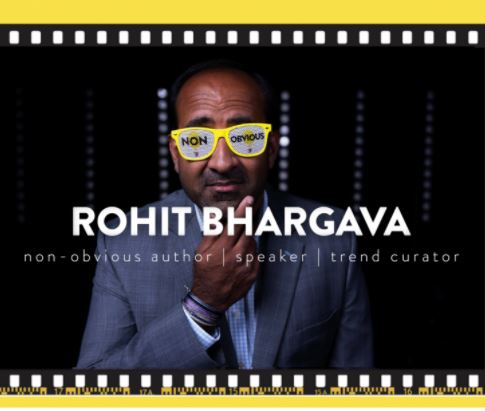 Want to share? Here's the newsletter link:
https://mailchi.mp/nonobvious/311?e=[UNIQID]
<![endif]-->

The Non-Obvious Insights Newsletter features this week's most underappreciated stories, curated for you. |

View in browser

Copyright © 2022 Non-Obvious, All rights reserved.

Want to change how you receive these emails?
You can update your preferences or unsubscribe from this list

Get this newsletter directly in your inbox every Thursday! Subscribe here >>

Get this newsletter directly in your inbox every Thursday! Subscribe here >>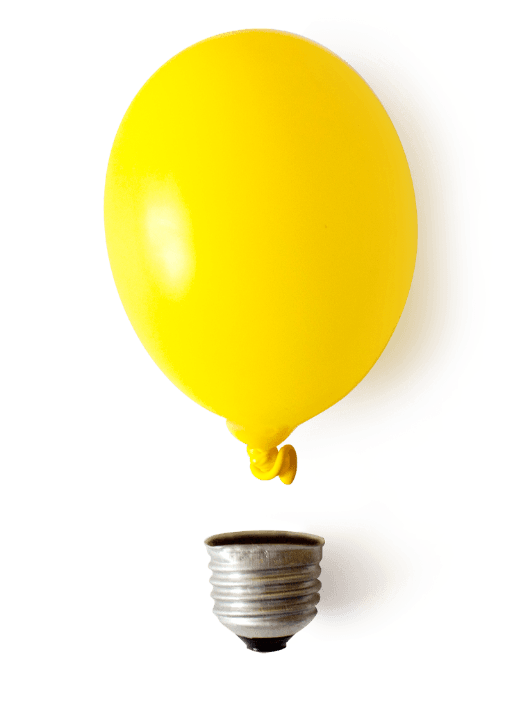 Have a Question or Inquiry?
All emails will get a response within 24 hours!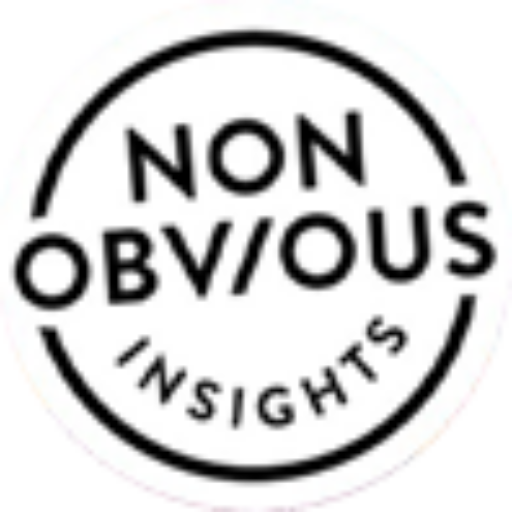 Subscribe to Non-Obvious Insights Newsletter.
Get this newsletter directly in your inbox every Thursday! Subscribe here >>