This week started with some good news, as I learned The Future Normal was Shortlisted for the 2023 Hoffer Grand Prize. Apparently less than 5% of the nominees become grand prize award finalists, so this was our first such honor for the book. Download the ebook here >> 
For the curated stories this week, you'll read my thoughts about "pointless luxury" inspired by several recent hotel stays while I've been on the road, an exploration of what it will take for people to rebuild trust in social media, the rise of revenge partying as a way of making up for lost time during the pandemic, several stories about the future of jobs and writing as a career and a handful of entertaining bonus stories that explore everything from "streaming undies" to the fascinating legend of a ship that managed to exist in two centuries at once. Enjoy the stories!
Revenge Partying And The Escapist Appeal of a $500 Pasta Dinner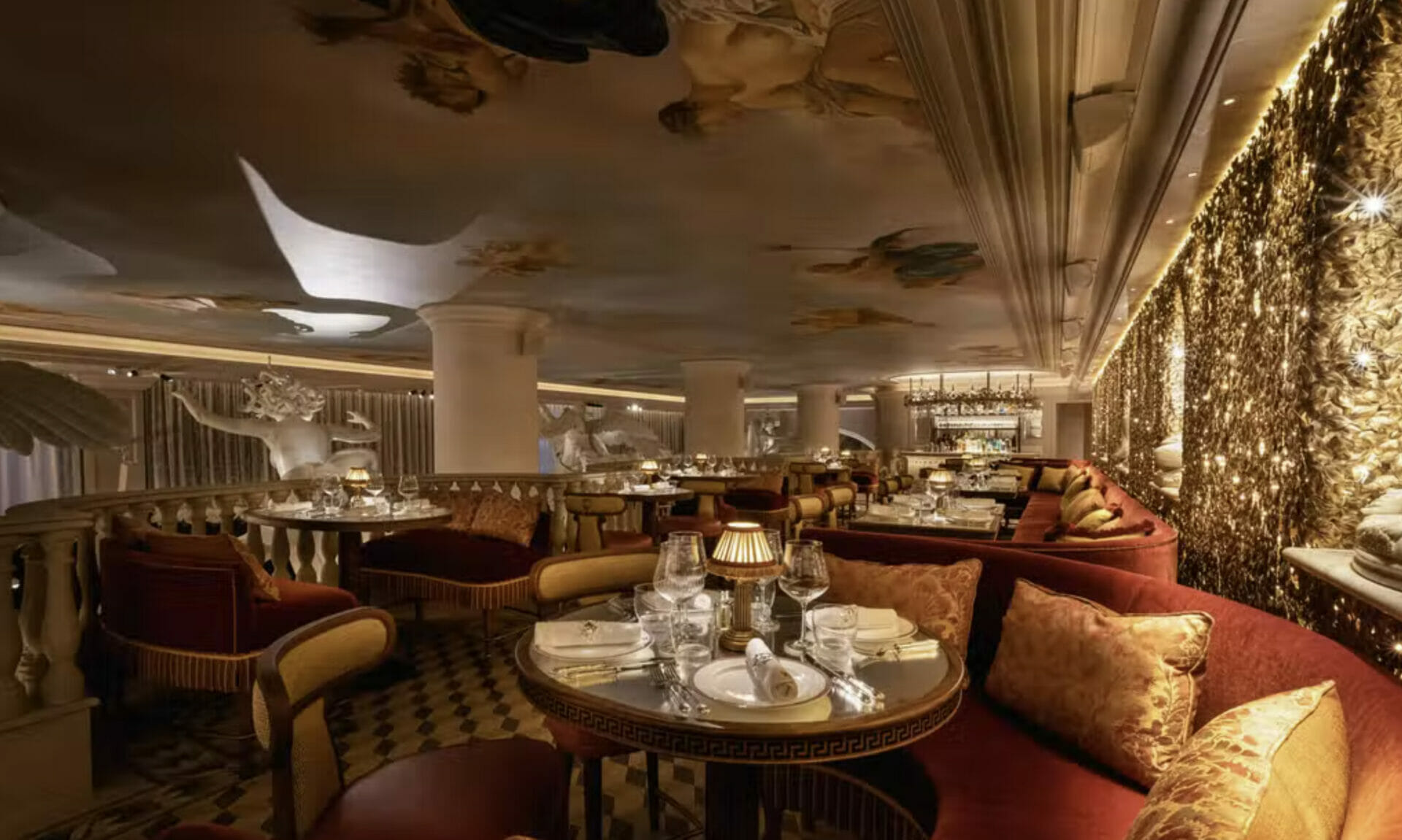 In upscale restaurants and clubs across major cities like Singapore and London, people are seeking out hedonistic experiences such as dinners served by waiters dressed in togas while sitting under statues of winged lions and Greek Gods. This "marble-carved middle finger to restraint," is just one example of a "revenge partying" destination, where people seek out excess in a quest to make up for lost experiences during the pandemic. JWT describes this trend as "Operatic Escapism," writing about how people now want over the top experiences like this precisely because they are so extreme. 
In a related topic, yesterday I published an article about pointless luxury and how sometimes supposedly high-end experiences focus on the wrong things, while missing the larger point about the experience we truly crave. The bottom line is, sometimes luxury can come in the form of a gaudy bacchanalian feast. Other times it might include a concerto that *possibly* induced a full body orgasm. But it definitely doesn't come from making a hotel room light switch impossible to find. Luxury isn't about making an experience seem more expensive. It's about delighting your customers. 
Blue Check Confusion and Why Americans Are Sick of Social Media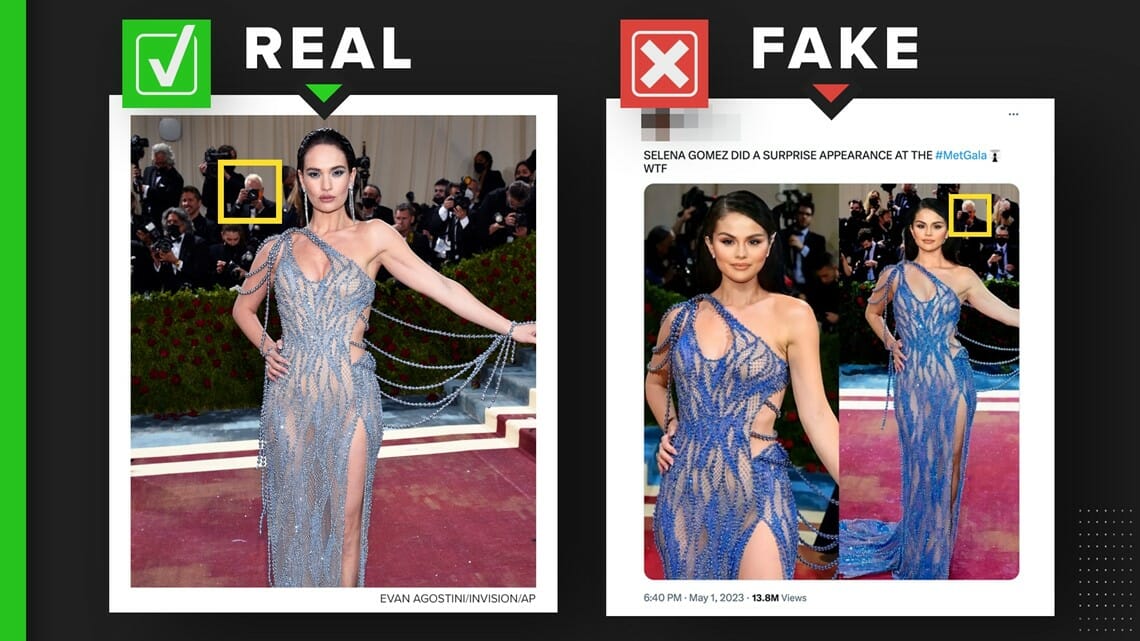 It's hard for me to imagine a story topic more useless than one obsessing over celebrity fashion choices. Yet silencing my inner skeptic this week did lead me to discover this ironic story about how the most frequently shared image from the Met Gala was an AI-generated image of a celebrity who wasn't even there. It's like the coverage of the event was a parody of itself. 
Still the example does offer the perfect lead in to a YouGov survey this week that suggests Americans may be sick of social media primarily because it is so hard to know what is true and what isn't. Older and younger people alike seem to agree that social media is making this modern believability crisis worse. Twitter's "blue check confusion" is adding to the problem as anyone willing to pay $8 can now enjoy the aura of credibility even if they are not who they claim to be. Meta is likely to face a similar problem given they also offer paid validation. Both are effectively cheapening the value of that validation but making a willingness to pay for it the only criteria for approval.
Google and LinkedIn are taking a different approach. Google announced they will introduce blue checks to verify Gmail accounts. LinkedIn has partnered with Clear to offer true validation and has already indicated that it believes validating accounts without a price tag is the only way to build trust in their platform. In the long term, it's easy to determine who the winners will be. After all, the people most willing to pay for our attention are usually the ones that deserve it the least. 
Oatly's Partnership With MiLB Is How Strategic Marketing Should Work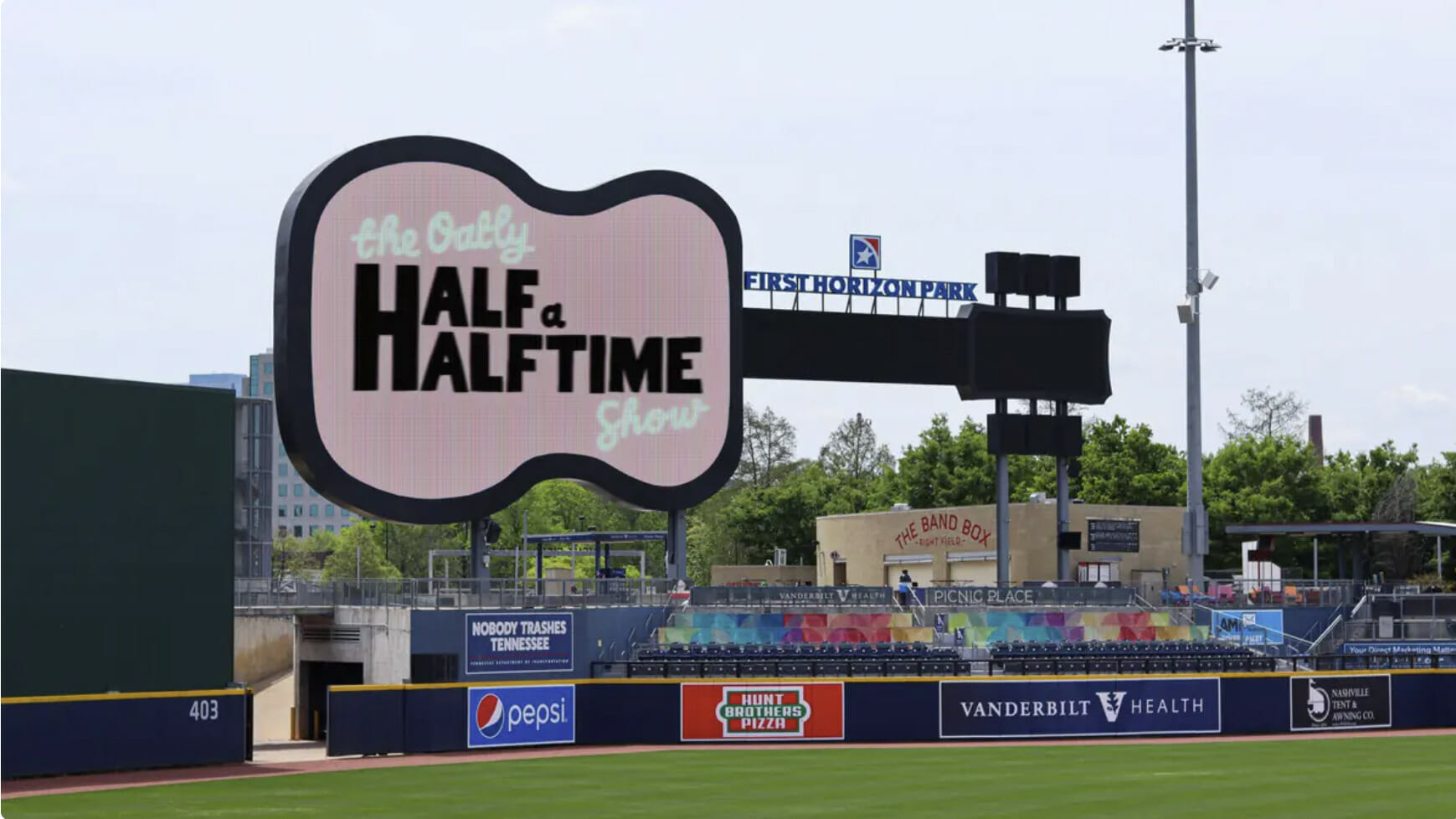 Sometimes the strategy behind a brand marketing campaign is so clearly intentional that you can see it becoming a case study before it even happens. That was my first reaction after reading about Oatly's new partnership with Minor League Baseball across the US. Through a series of smart branding and fun concepts, they are bringing more celebration to the game (with a "sixth-inning stretch" and free sweet treats after every hit to the "oatfield"), engaging with a sports league that doesn't take itself too seriously, encouraging product trial among an audience group that is unlikely to have tried their products before and setting themselves up for more attention on a bigger scale through higher visibility MLB stadiums in the future. 
For fans of this newsletter, you might recall that I've written about smart marketing ideas from Oatly before … because they have earned the attention. It's nice to see that some brand marketers aren't just lazily investing funds in media buys and underfunding creativity to push predictable and boring advertising out to the masses. Thoughtful marketing will always stand out. 
The Plight of TV Writers and the Hollywood Writer's Strike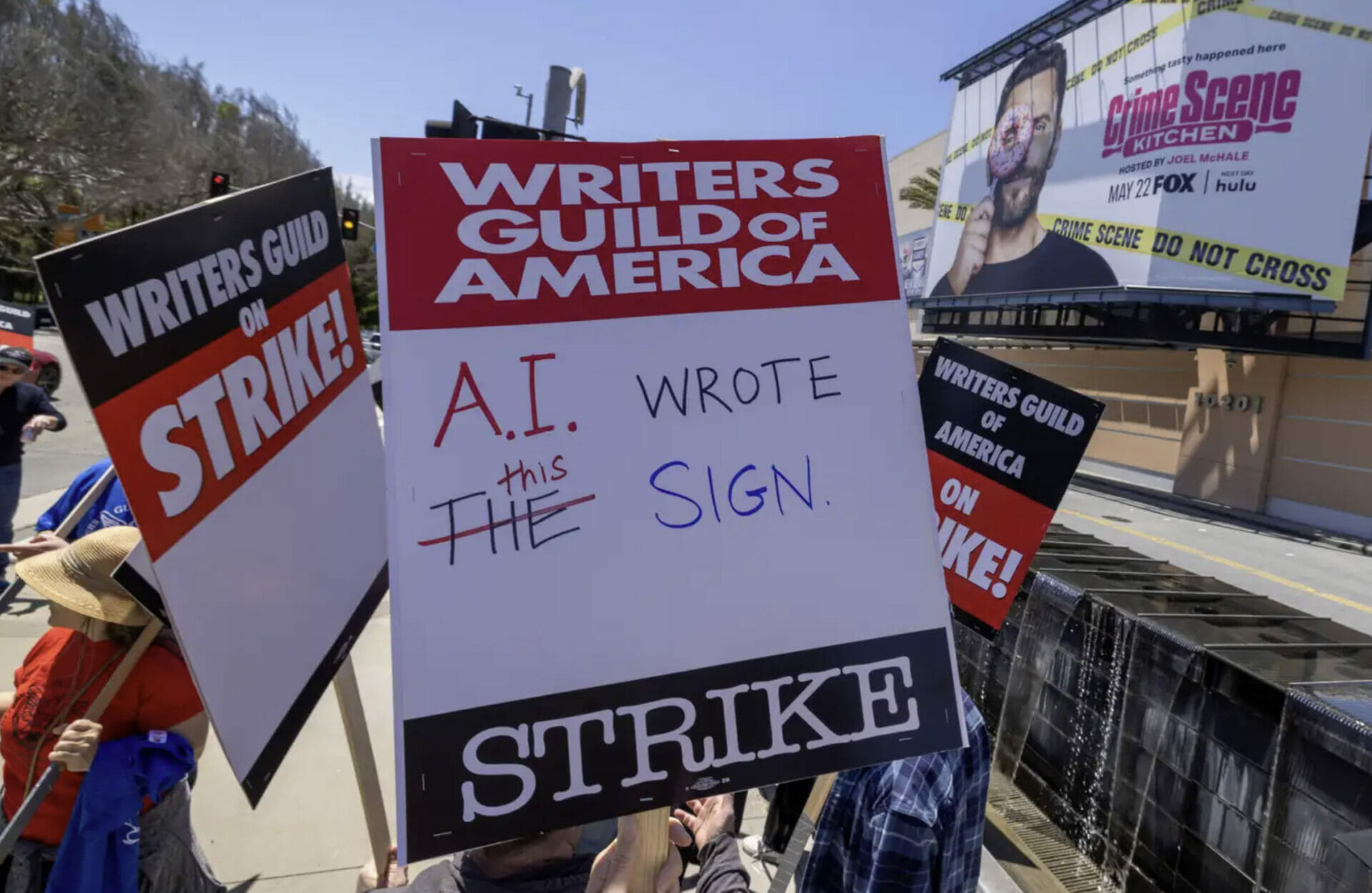 Every piece of entertainment that I have enjoyed and will probably enjoy in the future has great writing. Right now the writers behind all of that content are on strike as they contend with an existential and real life crisis that not only affects their industry but the role of writers in our culture as well. So the strike is on, content is on pause and anyone with a vested interest in the future of writing is watching anxiously to see what happens.
The Writer's Guild of America (WGA) has gone on strike before. Back in 2007/2008, they were collectively bargaining for a higher share of DVD royalties and it lasted 100 days. As a result of that strike, many series were canceled, projects were shelved and careers were derailed. This time around, experts expect the strike will last for a similar time as disputes about residual royalties for streaming deals and the role of writers in show development are all under discussion.
I realize this story might not seem like a big deal to you if this isn't your industry or you don't know people involved. It is, however, the first large scale debate about the role of creative professionals since the explosion of AI generative tools. The implications for how fairly (or unfairly) writers are treated in the resolution to the strike may shape the future of content creation as well as the prospects for an upcoming generation of writers who already worry that they have "shown up at the party too late" and that the joy of being a television writer is lost forever. If that is true, it won't be long before the impact of a joyless writer's room shows up in the shows we do watch, and starts to affect us all.
Insights From 800+ Companies About the Future of Jobs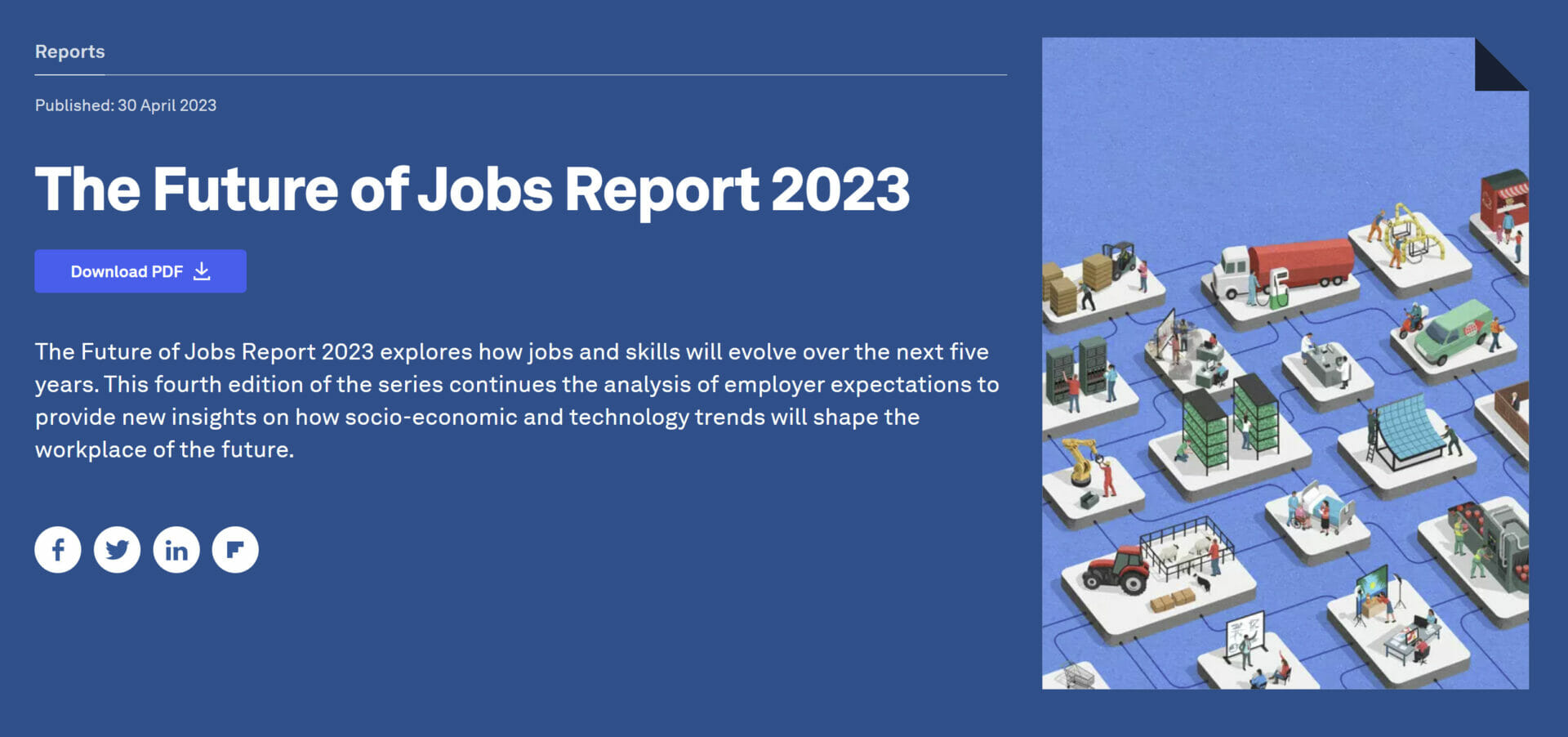 The latest 2023 Future of Jobs report is now released from the World Economic Forum and the top level findings (two pages) from the report are worth a quick read. One highlight was the fact that automation of tasks is happening at a slower pace than originally anticipated back in 2020, which could indicate that removing humans entirely from various tasks may be more complex than many companies thought.
In addition, the report shares that despite the increase in AI for various tasks, twice as many organizations are "expecting it to create job growth" versus job losses. Also, the "fastest declining roles are clerical or secretarial roles, with Bank Tellers and Related Clerks, Postal Service Clerks, Cashiers and Ticket Clerks, and Data Entry Clerks." Meanwhile "large-scale job growth is expected in education, agriculture and digital commerce and trade."
Read the full PDF report here >>
Even More Non-Obvious Stories …
Streaming Undies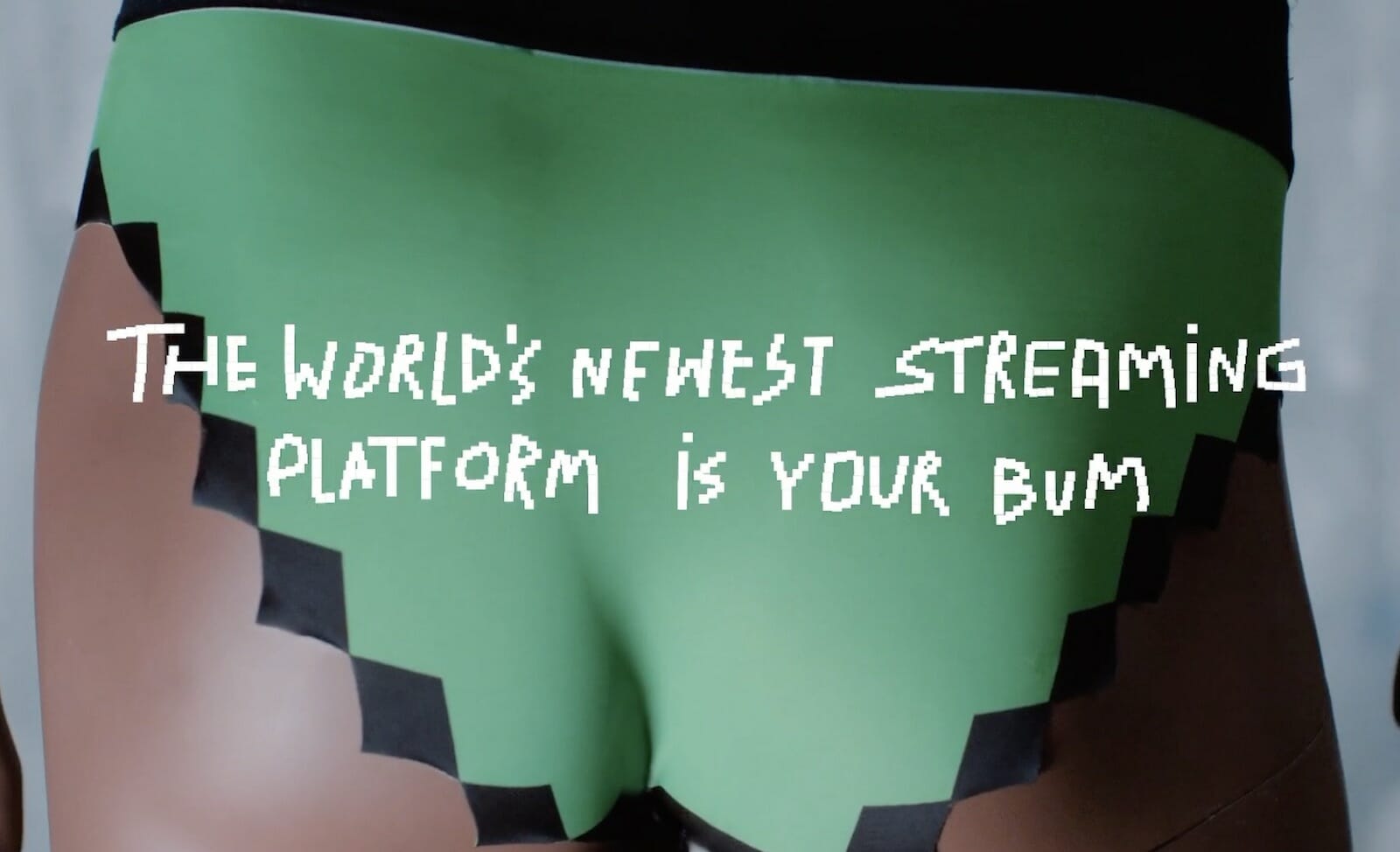 Every week I always curate more stories than I'm able to explore in detail. Instead of skipping those stories, I started to share them in this section so you can skim the headlines and click on any that spark your interest:
How are these stories curated?
Every week I spend hours going through hundreds of stories in order to curate this email. Looking for a speaker inspire your team to become non-obvious thinkers through a keynote or workshop?  Watch my new 2023 speaking reel on YouTube >>
Get this newsletter directly in your inbox every Thursday! Subscribe here >>