The most interesting and non-obvious stories of the week.



Dear <<First Name>>,
What would you do if you couldn't speak to a loved one ever again due to a software glitch? What do most Americans mistakenly think about their right to vote in primary elections? Are some fonts ageist? These questions and lots more are featured in this week's non-obvious newsletter along with a picture of Daniel Radcliffe playing the role he seems born to play: Wierd Al Yankovic. Scroll down for that picture and the rest of this week's stories!
Why It's Your Duty To Vote Republican Right Now
The recent Ohio Republican Senate Primary election was a study in the effectiveness of hate-based politics. For the past year, there have been conversations about a Republican Civil War brewing and judging by this past week's primary election results, the faction aligned with Trump is winning. The biggest reason why might be because there aren't enough people voting Republican.
In 21 States across America, voters do not need to affiliate themselves with any political party in order to vote in an open primary election, but voter turnout is primaries remains dismally low. Partisan voters assume the other party is the problem or that they are not allowed to have a voice in the other party's primary. That's a mistake.
The real problem today is that moderate, reasonable and thoughtful candidates from any party can't win because they never make it through a primary election.
Instead they get overtaken by louder, stupider candidates who eventually end up on the ballot in the national elections. The only way to fix this is for ALL of us to vote in the primaries for BOTH parties for the candidates willing to speak and think for themselves. Especially in those races where the leading candidates are the ones who compromise their own beliefs to appease a proven liar in a desperate attempt to gain his endorsement.
Man Married To Hologram Can't Talk To Wife Due To Software Glitch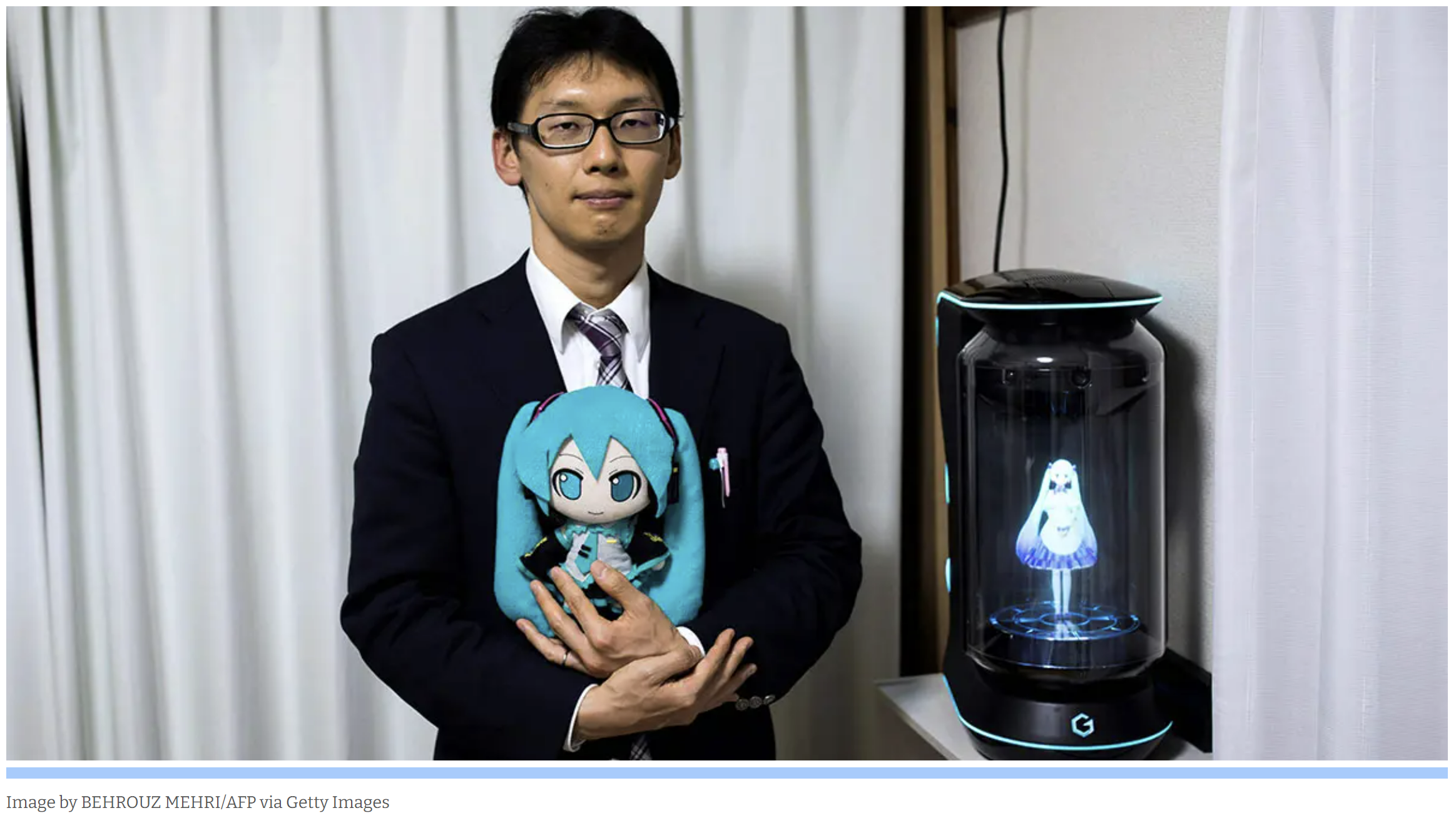 For the last few years in my keynote presentations I have featured an image of a guy who married a hologram. Usually, I poke a bit of fun at his story … and people mostly laugh. This week that same guy (his name is Akihiko Kondo) was back in the news after a software glitch caused his holographic wife to malfunction. The joke isn't funny anymore.
Putting aside how unusual his example happens to be, Kondo has clearly formed a virtual bond with his holographic companion over the past five years and now the company who provided it to him is saying this "limited production model" of Kondo's wife has "run its course." Some of you might recall the story I shared a few years ago about "robot mourning" featuring a family who had grown attached to their Jibo robot. They too felt a deep sadness at being separated from a companion they assumed would be there forever.
The powerful question both stories raise is just how much responsibility tech firms should have to keep their creations alive once their customers develop feelings for them. Right now, there is no clear answer but it seems likely this question will be far more frequent and urgent in the future.
The Future of the Web is Marketing Copy Generated By Algorithms
What if "algorithm-propelled writing" was as commonly used as automatic spellcheck? That may be a future we are heading towards thanks to a bunch of new AI-driven platforms that allow anyone to generate search engine optimized content to use in blog posts, marketing efforts or social media. In many cases, the content generated is indistinguishable from what a human might write and often it is even better from a search engine optimization point of view. Obviously, there is a danger that useless content will get more prolific online (hard to imagine!), but right now the platform is worth trying for yourself. You can grab a trial account here.
Are Some Fonts Ageist?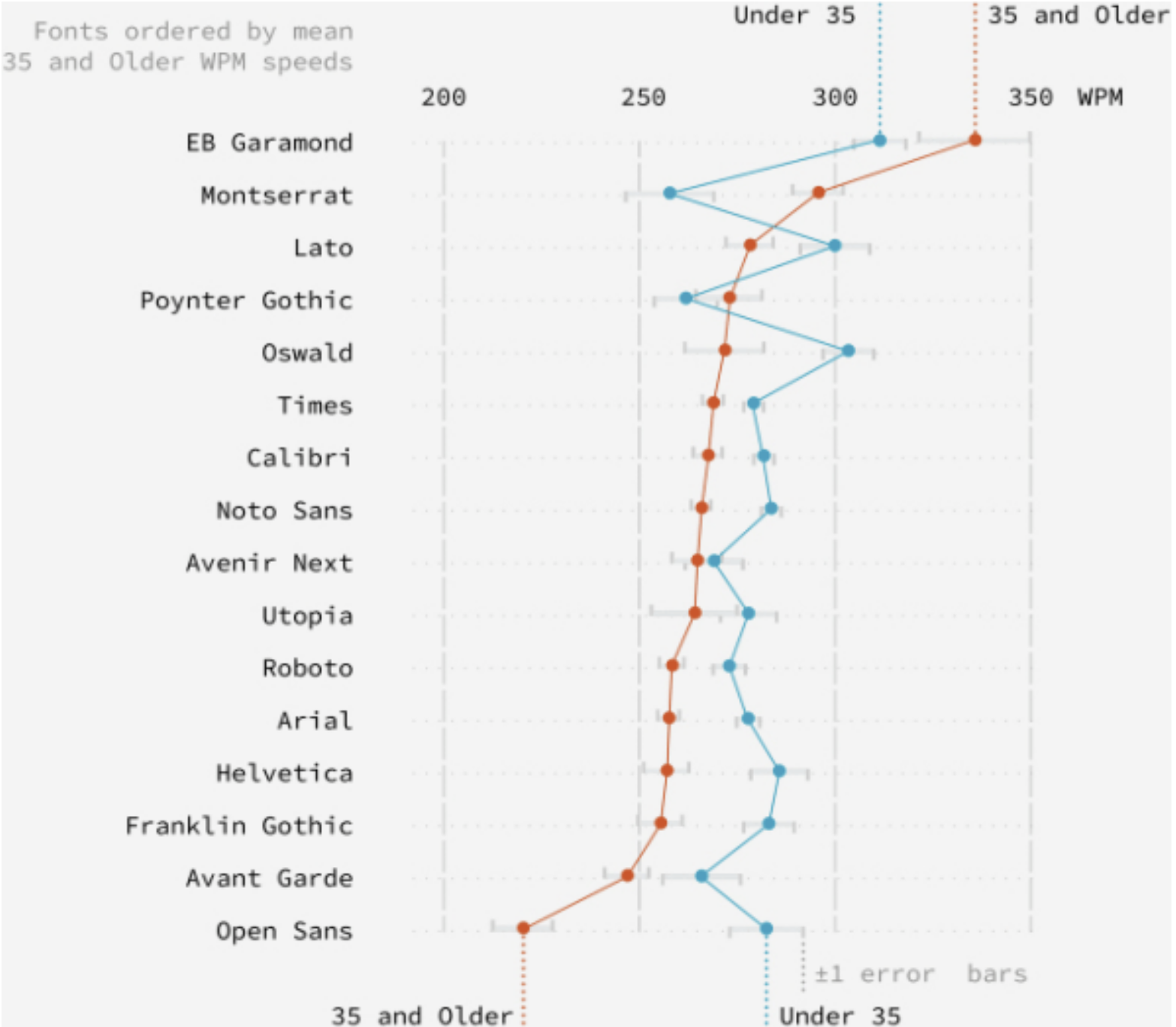 The fonts you like best may not be the easiest to read. And if you're over the age of 35, some fonts may be slowing your online reading down significantly. These are some of the highlights from a new study that explores how font choices affect reading speed among Internet users. So what are the best fonts? Apparently EB Garamond and Montserrat tested best among those "older" users. Researchers guessed that it might be a combination of the "X-height" of the fonts along with the classic look of the serifs that made those fonts stand out. But they admit that there is no such thing as an "average" user – so the best readability experience would be if everyone could choose their own fonts. Which would drive designers crazy so, of course, it's probably the best thing to do from a usability point of view.
The Myth of Ethical Diamonds Faces Yet Another Test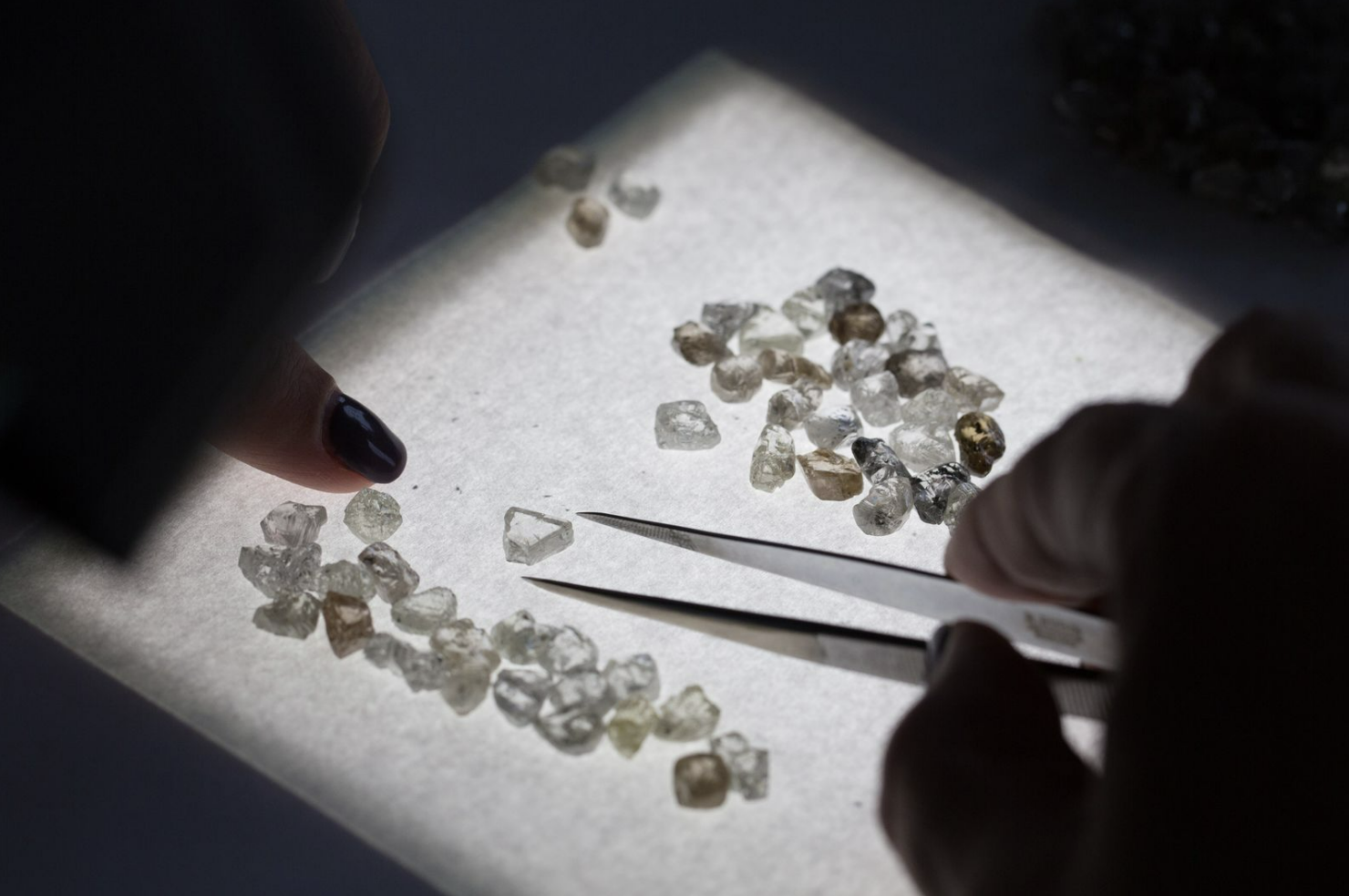 Diamonds aren't scarce. That's the first myth about diamonds that you often hear. The truth is, the supply and release is tightly managed by the De Beers diamond cartel which controls an estimated 80% or more of the entire market. Despite the widespread public awareness of so-called "blood diamonds" and efforts by some in the industry to promote more ethically sourced diamonds, even today an estimated 20% of people who work in diamond mines in some countries are children.
Though artificially produced diamonds are increasingly being adopted by industry for things like drill bits and computer chips, the vast majority of jewelry consumers still ask for natural diamonds. Unlike the demand for many other toxic materials, the desire for diamonds is rarely a life or death consumer need. Here's one solution to make the world better. Stop buying natural diamonds for jewelry. That's a environmentally and humanity friendly movement worth starting.
Even More Non-Obvious Stories …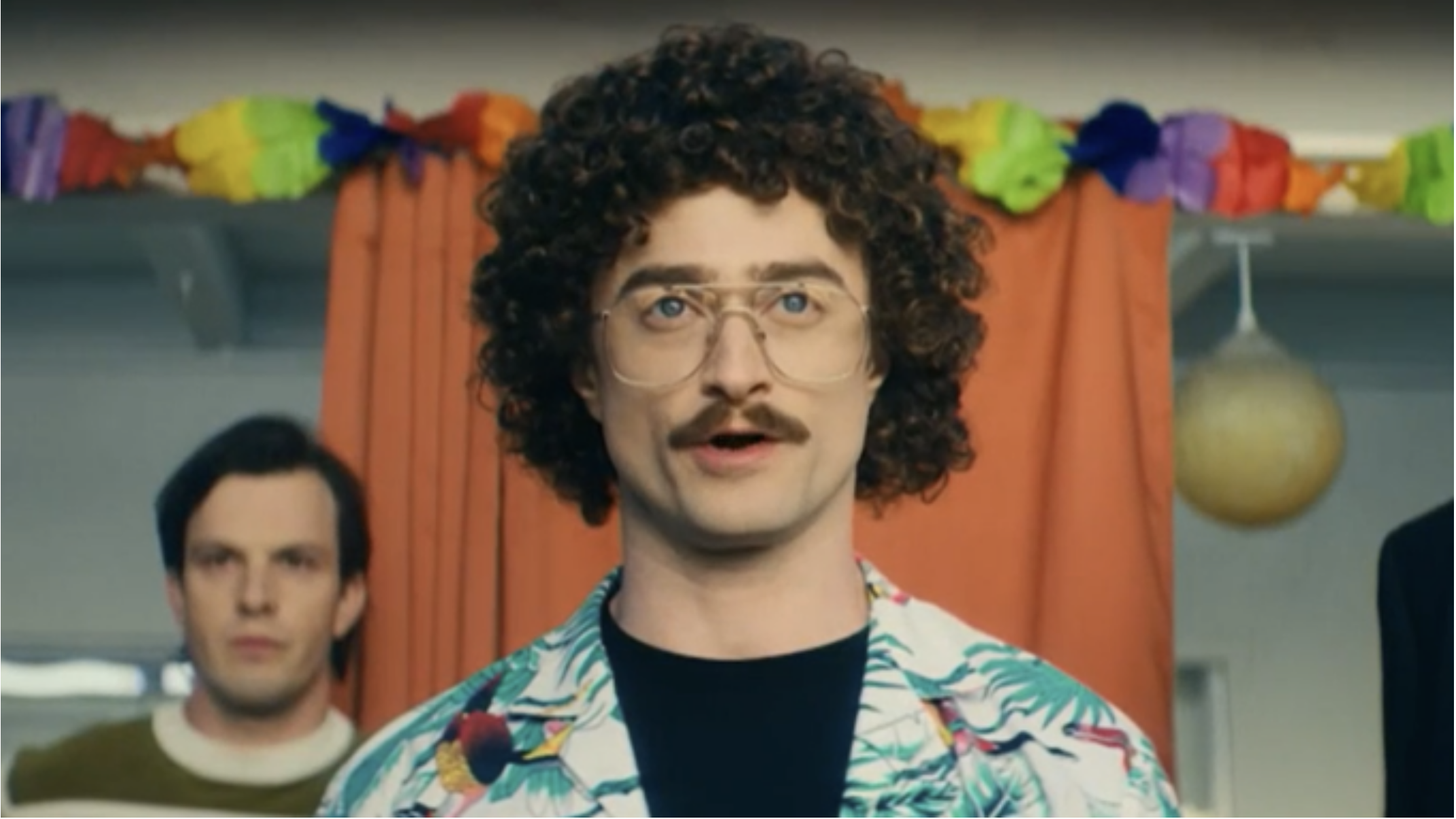 Every week I always curate more stories than I'm able to explore in detail. Instead of skipping those stories, I started to share them in this section so you can skim the headlines and click on any that spark your interest:
How are these stories curated?
Every week I spend hours going through hundreds of stories in order to curate this email. Want to discuss how I could bring my best thinking to your next event as a keynote speaker or facilitator? Watch my new 2022 speaking reel on YouTube >>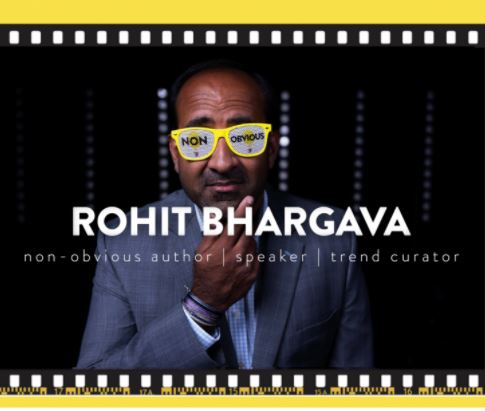 Want to share? Here's the newsletter link:
https://mailchi.mp/nonobvious/319?e=[UNIQID]
<![endif]-->

Copyright © 2022 Non-Obvious, All rights reserved.

Want to change how you receive these emails?
You can update your preferences or unsubscribe from this list

Get this newsletter directly in your inbox every Thursday! Subscribe here >>

Get this newsletter directly in your inbox every Thursday! Subscribe here >>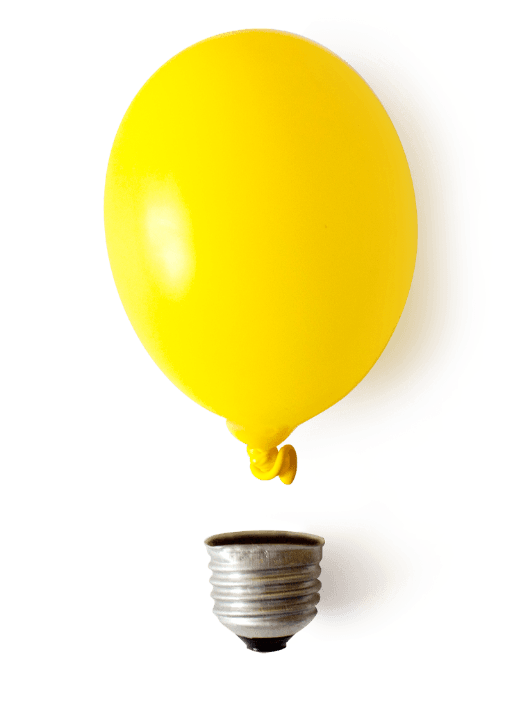 Have a Question or Inquiry?
All emails will get a response within 24 hours!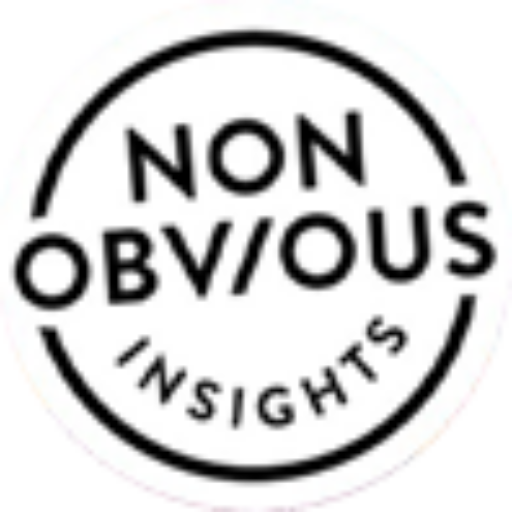 Subscribe to Non-Obvious Insights Newsletter.
Get this newsletter directly in your inbox every Thursday! Subscribe here >>