Greetings from San Antonio! I am here for the Inc 5000 Conference and the energy of all these entrepreneurs celebrating success is electric. I announced the full 2023 Inc Non-Obvious Book Awards Longlist from the stage yesterday and also published a short video with all the winners which you can watch below …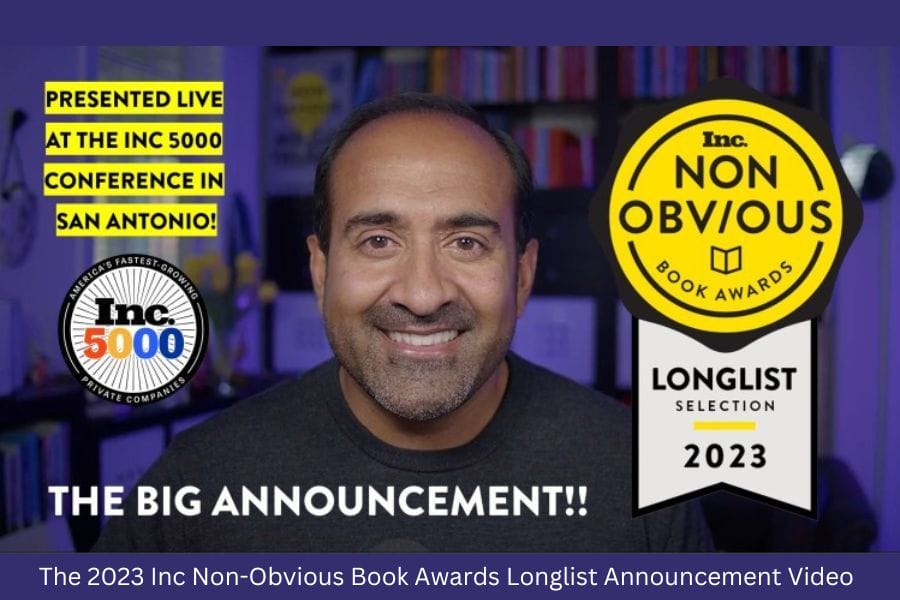 In other stories this week, you'll read about Doritos clever experimental AI that silences crunching while gaming, a new camera that uses metadata to authenticate images when they are taken, DoorDash's experiments with pre-tipping and a fascinating new look at the future of conflict from Ipsos.

Stay curious and for those who celebrate, happy Diwali!

Doritos Creates AI That Silences the Sounds of Crunching While Gaming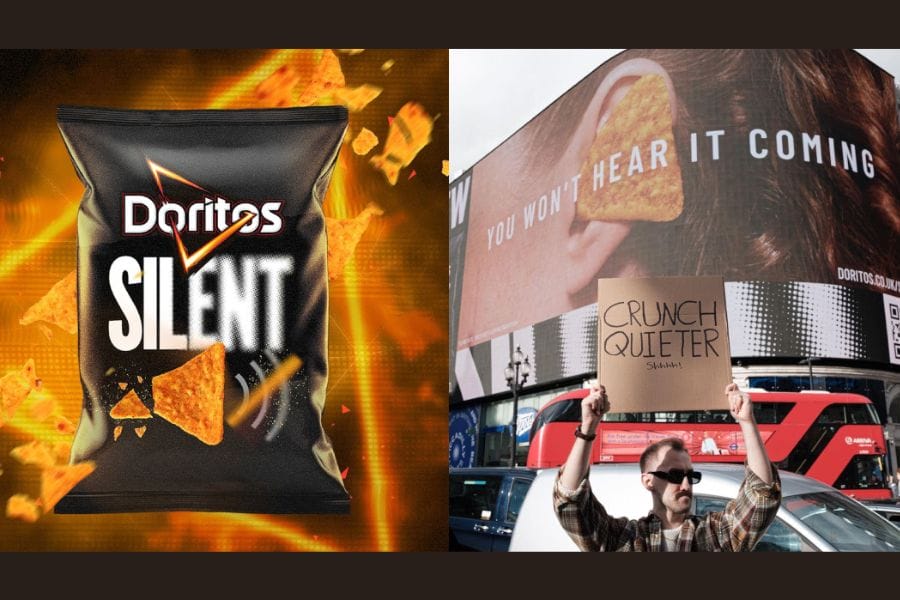 Listening to someone crunchily eating Doritos is probably high on many lists of annoying behavior but imagine how much worse it must be to listen to the crunching in a headset while playing against a Dorito-eating opponent in a video game. In a beautiful example of knowing their audience, Doritos commissioned an AI company to quantify more than 5000 types of crunching sounds so they could build "crunch canceling" technology that would let users mute it out.

While reading about this, it was hard not to imagine all the other ways that this sort of AI-generated sound canceling tech would be useful. I would have loved it yesterday while walking through the tunnel of misery at Dulles Airport (where the loud and excessively annoying ad jingle for Penfolds bank playing on repeat creates a hostile walking environment). Like the crunching of Doritos, there are some sounds that humans shouldn't have to suffer through.
Leica Pioneers the Anti-AI Camera That Fights Deepfakes by Certifying Every Picture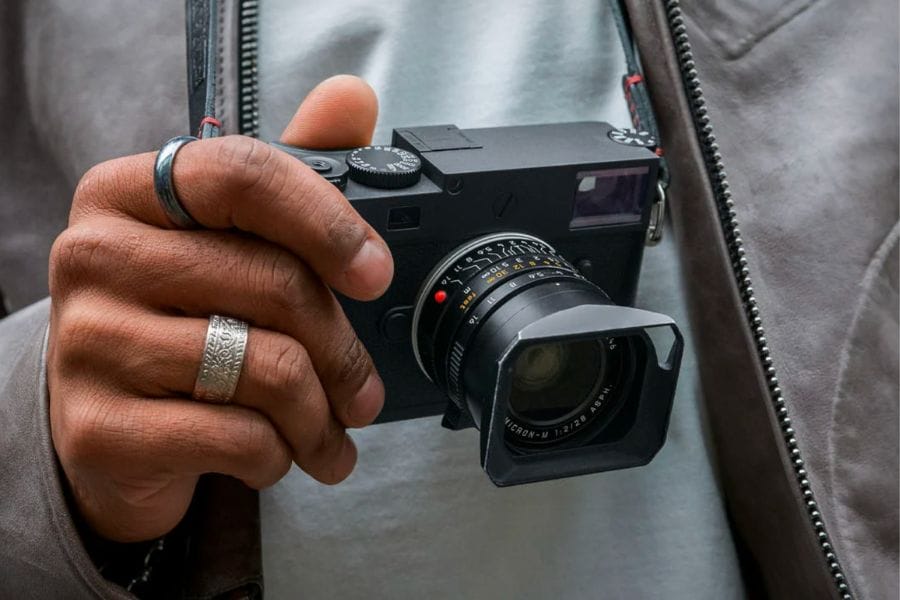 This week, German camera maker Leica introduced their new M11-P professional camera, which includes new digital watermarking technology that allows the camera to digitally verify that an image has not been manipulated and even track its future use. The tech is built using standards set by the Content Authenticity Initiative (CAI), an initiative built by Adobe as an open-source method for certifying content authenticity.

It is an interesting idea to certify content as authentic directly from the source where it was taken instead of trying to verify this on the content after it's already shared online. With a price tag of over $9000, the M11-P is clearly meant for professional photographers, but it does signal an interesting future where the content we create might be validated in real time and certified as real. In the fight to certify media, the features of this new camera might be a solution we see more of in the future.
DoorDash Launches Alert to Encourage Pre-Tipping If You Want Your Food Faster
If you try to place an order with delivery service DoorDash, and indicate $0 tip – a new feature on the platform in some markets will give you an alert that says "orders with no tip might take longer to get delivered–are you sure you want to continue?" Dashers (people who deliver for DoorDash) can pick which orders to take and so they may be less likely to take one without a tip.

For anyone who has watched documentaries about how gig workers have been regularly exploited, this might seem like a great idea. Why not let Dashers know that they will make enough for a gig to be worth it?

Others may see this as an odd new trend to offer a tip before receiving a service so that it becomes customary as opposed to a reward given for excellent service. The difference seems to depend on what you feel like you're paying for. If you see the tip as just part of the service you're getting, then offering a higher tip as a "bonus" of sorts to jump yourself to the front of the queue might seem logical. If you really want that food faster, a couple of dollars probably seems like a reasonable premium to pay.

Alternatively, having your order ignored or de-prioritized because you were not willing to pay a premium above the service you feel you're already paying for might feel wrong. What do you think? Are you on board with the pre-tipping to get your order faster or is this breaking the system?
Matthew Perry Deserved Better Than #DiedSuddenly
Despite skimming hundreds of story headlines every week and actually reading dozens of articles, I rarely turn to Twitter/X as a source for stories. It has always offered an ocean of misinformation, and the problem has gotten quantifiably worse since Musk took over.

Unfortunately, not everyone treats content on X with the same skepticism, which is why hours after the news broke that actor Matthew Perry had passed away, immediately conspiracy theorists online began circulating stories with the hashtag #DiedSuddenly, which is code for the unfounded theory that a death was caused by an adverse reaction to taking the Covid vaccine.

It is doubly sad in this case, as Perry had been vocal about his mental health struggles and seemed to be trying to turn things around for himself. This is what peddlers of misinformation do online, particularly around death. They try to hijack a legacy and cause more pain for those who knew the deceased.

The solution to this plague is to avoid the place where they seem to live. In other words, treat any information you see on Twitter/X as probably false and not credible.
Even More Non-Obvious Stories …
Every week I always curate more stories than I'm able to explore in detail. Instead of skipping those stories, I started to share them in this section so you can skim the headlines and click on any that spark your interest:
How are these stories curated?
Every week I spend hours going through hundreds of stories in order to curate this email. Looking for a speaker to inspire your team to become non-obvious thinkers through a keynote or workshop? Watch my new 2023 speaking reel on YouTube >>
Want to share? Here's the newsletter link:
https://mailchi.mp/nonobvious/392?e=e4ada04396
This Non-Obvious Insights Newsletter is curated by Rohit Bhargava.
Copyright © 2023 Non-Obvious, All rights reserved.
Get this newsletter directly in your inbox every Thursday! Subscribe here >>