The most interesting and non-obvious stories of the week.



Dear <<First Name>>,
I'm sitting here in the Maine Highlands this evening writing the stories for this week and preparing for an event tomorrow. The stories this week look at why we suck at guesstimating, how a "species royalty" could offer a novel solution to help save endangered animals, a surprising lesson in saying no from Mike Tyson, how the world's most generous woman continues to make all other billionaires look like cheapskates: particularly her megalomaniac former husband.
As a final bonus, the team at SXSW was kind enough to share the video from my SXSW Featured Session and it's now exclusively available for my email newsletter subscribers (that's you!). Watch my full talk here >>
We All Suck At Guesstimating. Here's Why It Matters …
A new poll released today revealed what you might already have assumed: Americans suck at guesstimating. Or perhaps you didn't assume that, which is kind of the point. Research shows that when asked a series of questions such as how many people have a college degree or what percentage of American households have an income over $25k, most people's answers are completely off. This fact was the foundation of the brilliantly written book Factfulness that is a must read for anyone who wants to truly understand where our world is headed. This false assumption of knowledge creates many problems in the world, from division and misinformation to flawed decision-making. How do we fix this? Stories like this help, because the remind us of something that another insightful book and blog has long used as its title: You Are Not So Smart.
Mackensie Scott Continues To Make Jeff Bezos Look Like A Greedy Asshole
Two years since her divorce from penis-shaped rocket launcher Jeff Bezos, MacKenzie Scott made her largest single donation: a $436 million donation to Habitat for Humanity. According to the NY Times, she has now given $12 billion dollars to 1,257 groups (so far), even as she has publicly declared she prefers giving donations anonymously. While she continually uses her fortune for good, we have seen Jeff Bezos try to kill employee unions, hoard his wealth, indulge in his space fantasies and celebrate himself frequently.
This is an extreme side by side comparison of two very different billionaire mindsets, both spending from the same fortune. One is focused on making the world a better place and has been described as "the world's most generous woman." The other is focused on fueling his own ego and is often called a greedy narcissist. The world needs more billionaires like MacKenzie Scott. Or maybe it just needs fewer evil overlords like Jeff Bezos.
What If We Paid Leopards For Their Spots, Through A "Species Royalty"?
Ever since Jacqueline Kennedy was photographed in the 60s with a knee-length leopard coat, the leopard print has remained a timelessly popular fashion choice. While actual leopard coats made from real skins are far more rare today, a recent review of fashion website ShopStyle found that the retailer offered more than nineteen thousands leopard-print products for sale. According to some researchers, "the prevalence of leopard print in fashion might even have the effect of misrepresenting the prevalence of real leopards in their native habitat."
Some activists suggest this could be a golden opportunity raise money to support leopards through the introduction of something they are calling a species royalty. Essentially, a percentage of the proceeds from the sale of any leopard-print items would go to support actual leopards. "A species royalty … would enable all who appropriate the leopard's guise, thinkingly or not, to repay their own debt to nature." While complicated to implement, it's an imaginative way to bring awareness to an endangered species that has provided the inspiration for so many items of clothing.
Confronting Perceptions By Showing Love With Down Syndrome
One thing that has stood out to me repeatedly in conversations with members of the disabled community over the past two years is just how one dimensionally they are often perceived, portrayed and treated … as brave sources of inspiration for the rest of us. It is usually driven by the mistaken assumption that anyone who is disabled should be celebrated simply for getting out of bed in the morning. Instead, the one desire I heard repeated most often from the community was a hunger to be treated like anyone else. People in a wheelchair want to be asked what they do for work, rather than be judged by the assumption that they don't work.
In a campaign featured in Adweek magazine this week, a Canadian Down Syndrome nonprofit partnered with photographer Hilary Gauld to confront stereotypes in a magical way: by showcasing love between people with Down Syndrome. The result is a powerful series of images that remind us just how much people with disabilities are just like the rest of us … and simply long to be treated that way.
Mike Tyson Offers An Unexpected Business Lesson On How To Say No
After being asked repeatedly by media when he would fight boxer and social media personality Jake Paul, Mike Tyson finally offered the ultimate answer when he said he would do it "for a billion bucks." This is a stupid story, but there's a surprisingly insight here that Tyson reveals for how to get out of anything you don't want to do. Just overprice yourself out of it.
Even More Non-Obvious Stories …
Every week I always curate more stories than I'm able to explore in detail. Instead of skipping those stories, I started to share them in this section so you can skim the headlines and click on any that spark your interest:
How are these stories curated?
Every week I spend hours going through hundreds of stories in order to curate this email. Want to discuss how I could bring my best thinking to your next event as a keynote speaker or facilitator? Watch my new 2022 speaking reel on YouTube >>
Want to share? Here's the newsletter link:
https://mailchi.mp/nonobvious/313?e=[UNIQID]
<![endif]-->

The Non-Obvious Insights Newsletter features this week's most underappreciated stories, curated for you. |

View in browser

Copyright © 2022 Non-Obvious, All rights reserved.

Want to change how you receive these emails?
You can update your preferences or unsubscribe from this list

Get this newsletter directly in your inbox every Thursday! Subscribe here >>

Get this newsletter directly in your inbox every Thursday! Subscribe here >>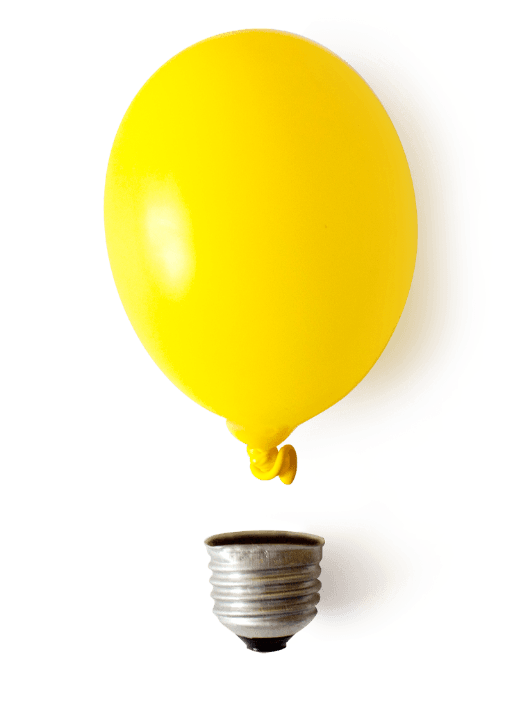 Have a Question or Inquiry?
All emails will get a response within 24 hours!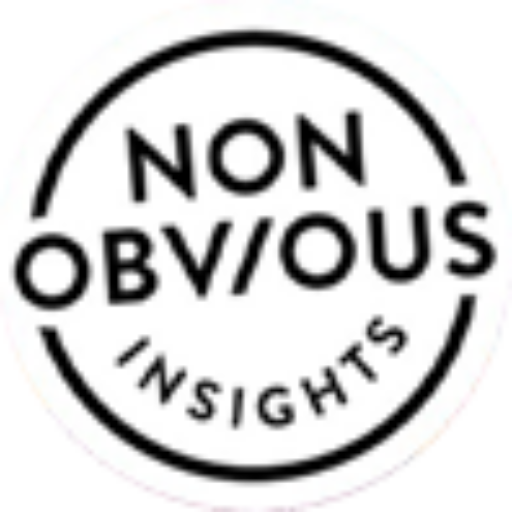 Subscribe to Non-Obvious Insights Newsletter.
Get this newsletter directly in your inbox every Thursday! Subscribe here >>